All bloggers know that if you don't blog about it, it didn't really happen. We just got back from our trip to visit Sol's family for Christmas, and I don't want to forget a bit of it. Highlights:
Bowling.
I am a terrible bowler and my husband is an awesome bowler. The dude in the lane next to us told us that Finley was so cute that he would trade two of his daughters for him--including the one he likes. Also he had a bald head and a rat tail. And he was an AWESOME bowler.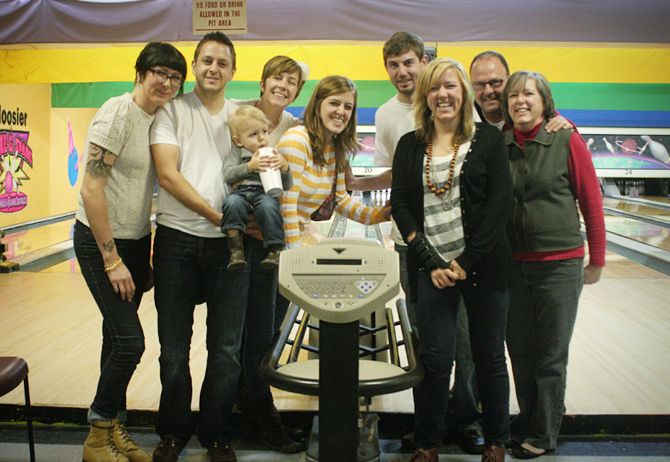 Louisville Slugger Museum.
This was so fun--it was so cool to see how the bats are made! Sol got to swing Mickey Mantle's bat (and he had to wear special white gloves to not kill the bat).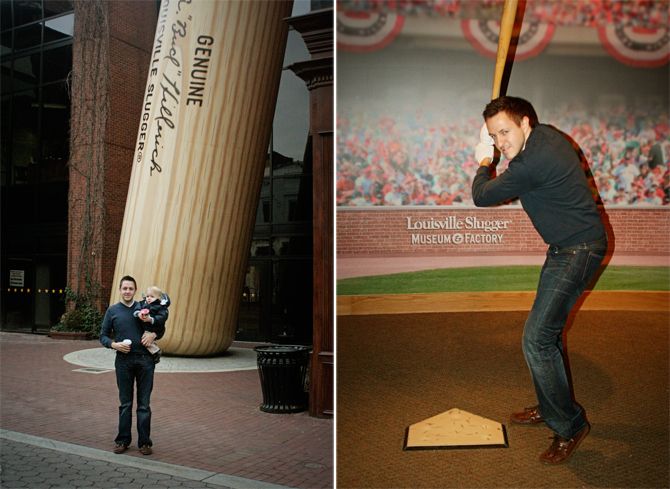 Finley loved "hitting" the ball off the tee with the complimentary little bat we got on the tour. (The back of the head shot is to show the progress we are making with his hair. It gets pretty cute when the curls get combed out and don't become a mullety rats nest.)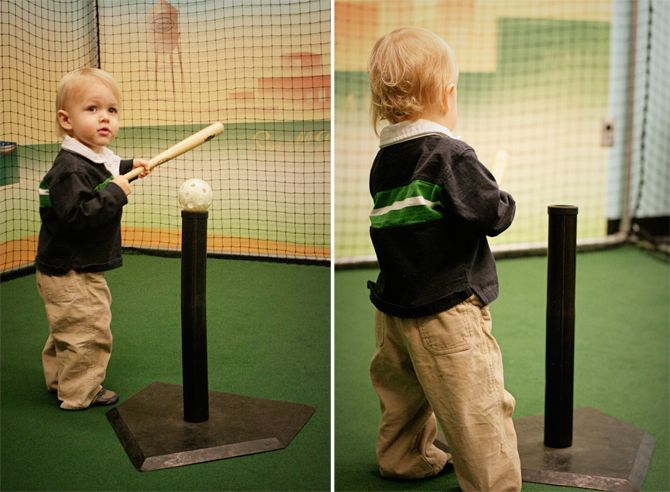 Kentucky Derby Museum.
I read a LOT of horse racing books back on my middle school years, so I really loved getting to see Churchill Downs.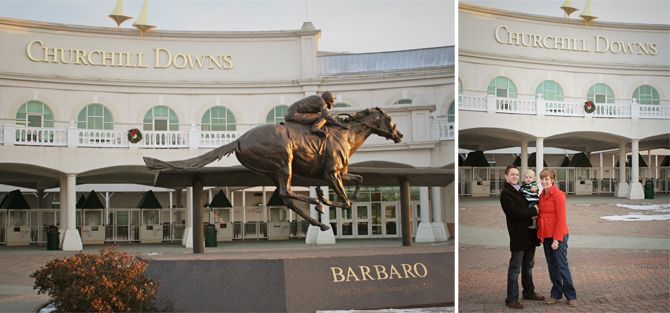 We went on a tour of the track (Finley insisted on walking the whole time) and learned a lot about racing. Finley (and Sol) really loved racing the pretend thoroughbreds!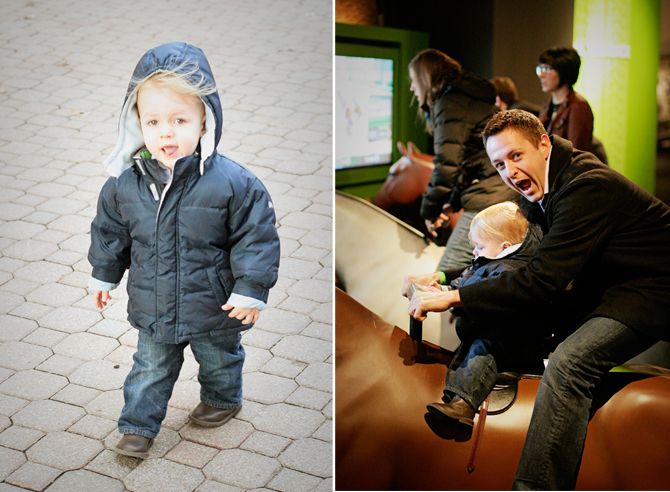 Blogs.
All three of Sol's sisters are bloggers now (and two are tweeters!)--
one already was
,
one is just getting started
, and
one doesn't want a blog at all
. TOO BAD, MAYA.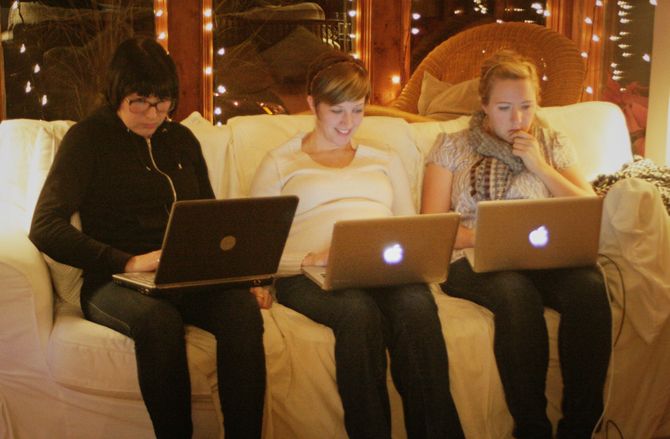 Christmas.
The best part of Christmas is forcing your child to clean. Just kidding. The kid loves brooms.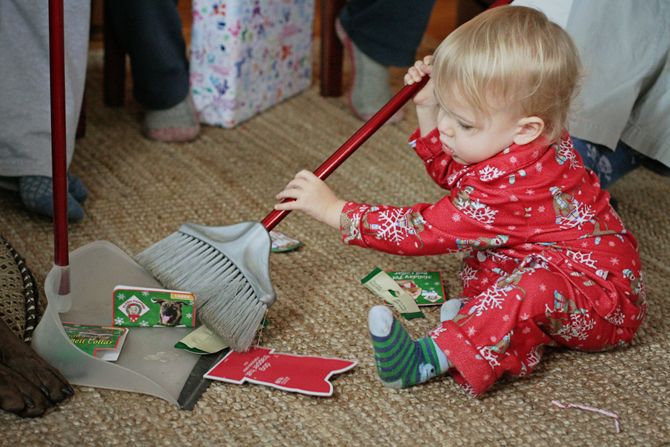 Here's the whole fam after church. I'm wearing pajama pants because I'm pregnant and my nice pants hurt. Sorry.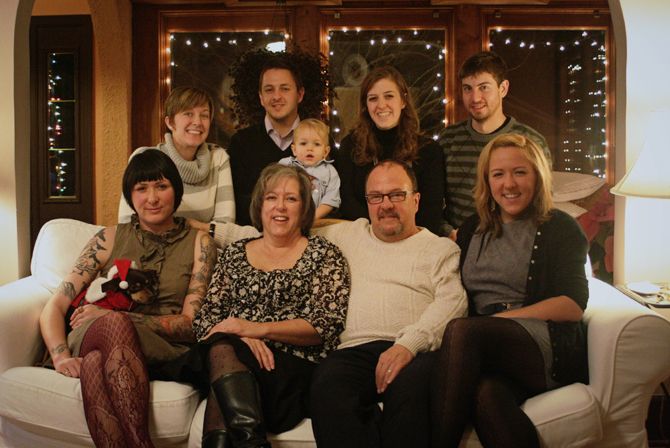 Finley got tons of goodies and got loved on much by family. It was so nice to have many hands to keep him busy and out of trouble!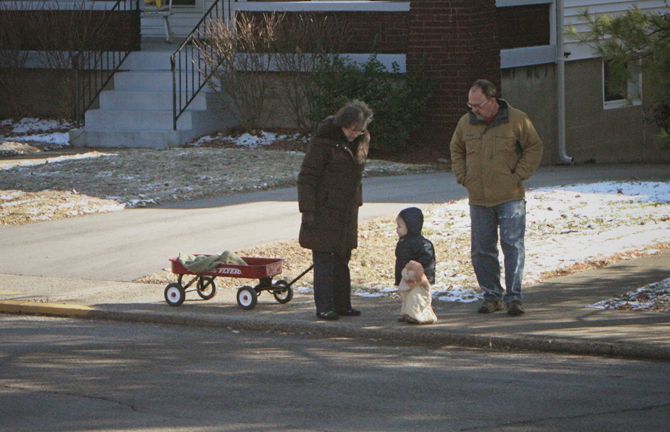 It was a relaxing, lovely break!
(Also, I redid the header of the blog. In case you care about those things, you should go look.)