While we were in Wichita, we had one of the most fun Fourth of Julys I can remember. Lots and lots more pictures to follow, but today I wanted to share one of Finley and I.
In case you are curious, here is Finley and I from the Fourth
last year
, and the family from
the year before
--proof that babies get bigger. (Yes, I'm wearing the same shirt as last year.)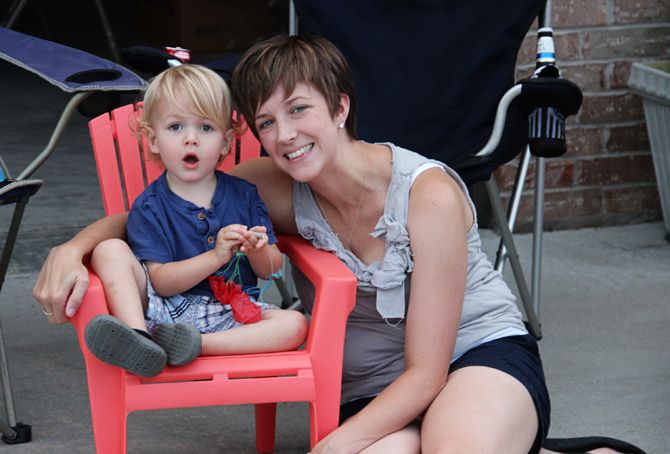 Finley LOVED the fireworks and he loved sitting in this little pink adirondack chair. He did not love looking at the camera for a picture--there were several people behind the camera yelling for him to look.