That's what Megan and I said to each other, several months ago. And so we did.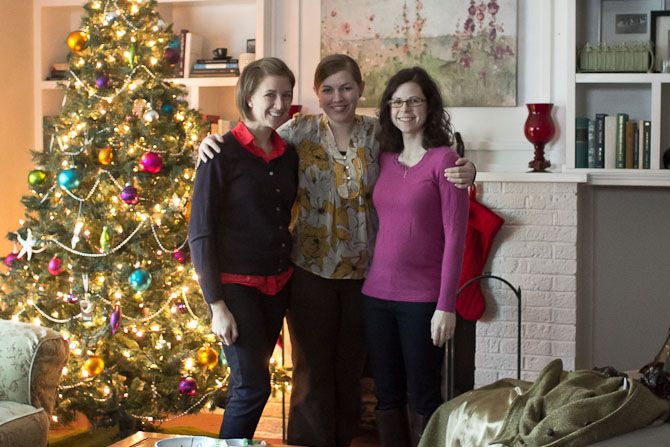 Megan and Courtney are two of my very dearest high school friends. Meg and I decided to go surprise Courtney for her 30th birthday, even though the only weekend we could find that worked was technically Megan's 30th birthday. We did lots of celebrating! It was so great to spend time eating, shopping, developing algorithm for evaluating clothing purchases and watching awesome movies (some of which we starred in a decade ago) with these girls. You know how I said my Justin Bieber rap was the most embarrassing thing I've ever done? Not even close.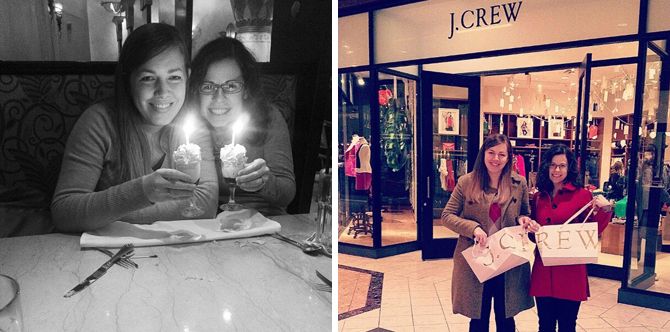 I managed to get both friends on Instagram... and they haven't totally bought into it, judging by the complete lack of 'grams that since I forced them to make their first one. Come on friends! It's 2012! Anyways, these ladies refresh my soul. We are at the terrible point in our friendships where we've been friends longer than we haven't, and that makes us old. They remind me of the Proverb about iron sharpening iron--we don't let each other get away with much, and I certainly feel sharper after time with them.
PS. Flying without kids? AMAZING.