We made our triumphant return to church this past Sunday. It would have been sooner--but we were out of town two Sundays at the beach and had a parade of company coming through every weekend we were home! I told Sol I needed a picture of the boys--and for some reason they somewhat participated.
It's amazing what the promise of a mini-Oreo and cupcake will get out of your children... Finley was willing to hold Keaton and Braden was willing to hold semi-still.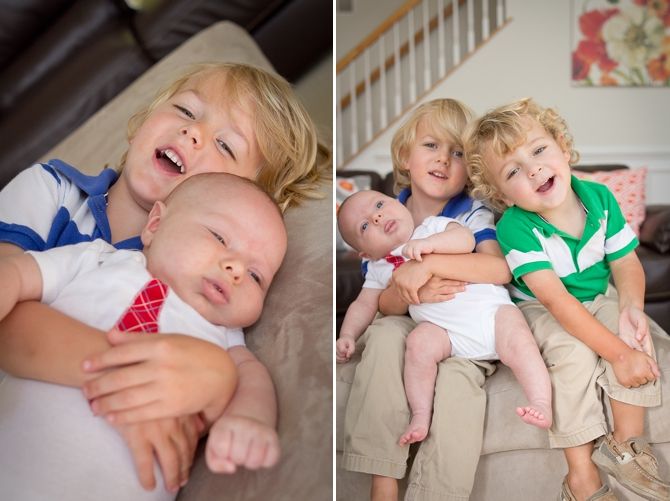 Poor Keaton. He needs to get some head control so he can hang with his crazy brothers.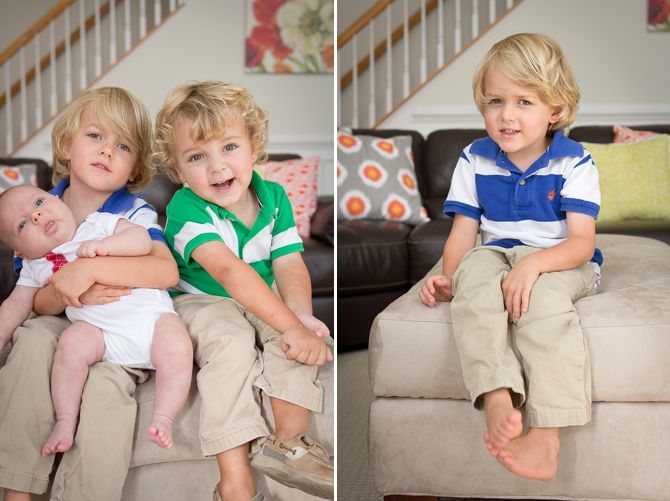 As crazy as life feels right now, I can sometimes see glimmers of what may be years down the road. Voracious eaters. Holes in the wall. Wrestling. Stinky feet. The end of matching outfits... Probably Star Wars. Definitely Legos and Transformers. I'm looking forward to it. Until I step on a Lego.