We had been trying to find a place to meet up with Sol's family for months--and eventually discovered the perfect location... my parents' house! My parents were headed out of town on vacation with my brothers, so their house was vacant. It's pretty close to the midpoint between Sol's parents and Beaumont--which made it perfect! I don't think all four of our parents had been together since we got married, so it was fun to have them all overlap for a quick dinner.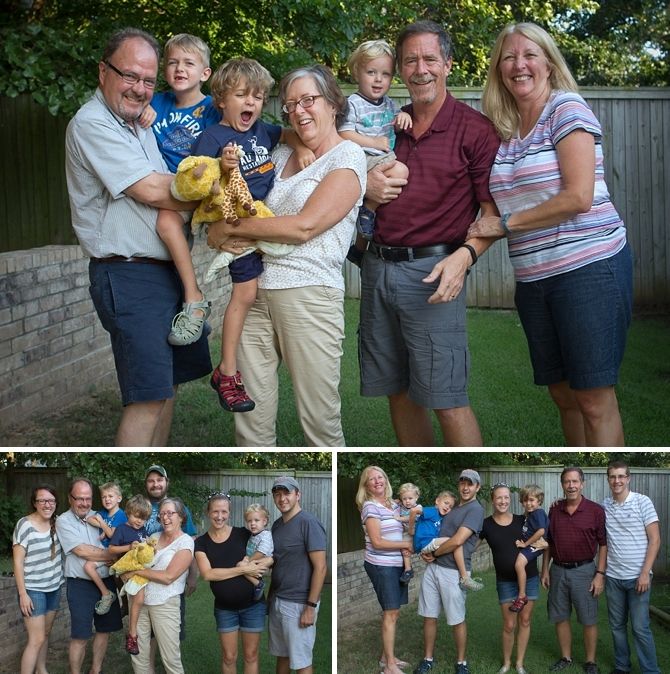 The highlight of the weekend was renting a boat and tubing on the lake. Braden l o v e d it. He was in heaven. I think he was on the tube about 75% of the time we were on the water.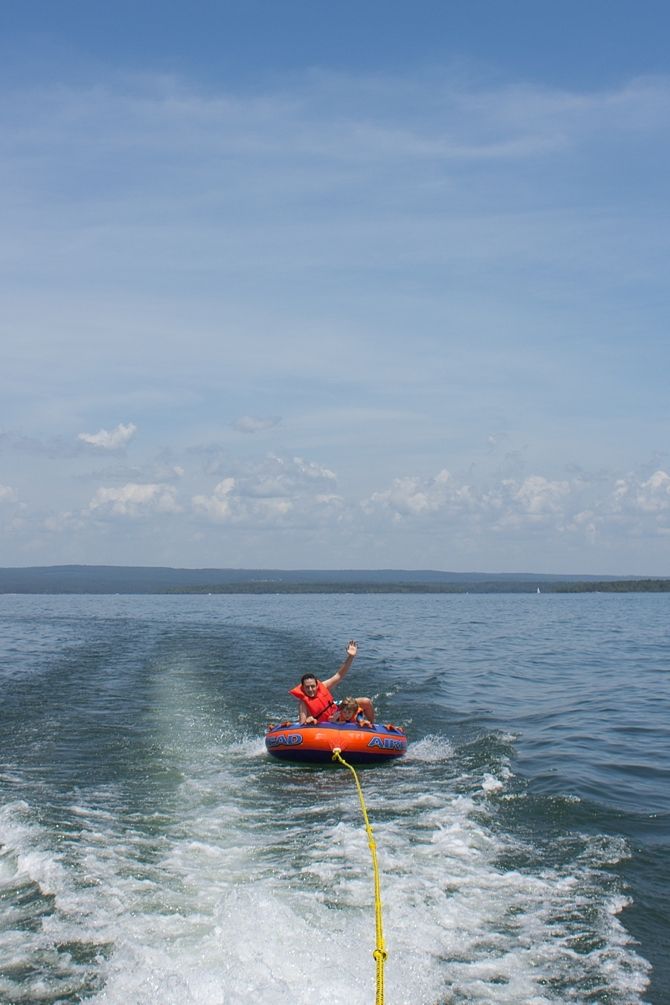 Finley was a little nervous at first, but decided it sounded fun after watching Braden go.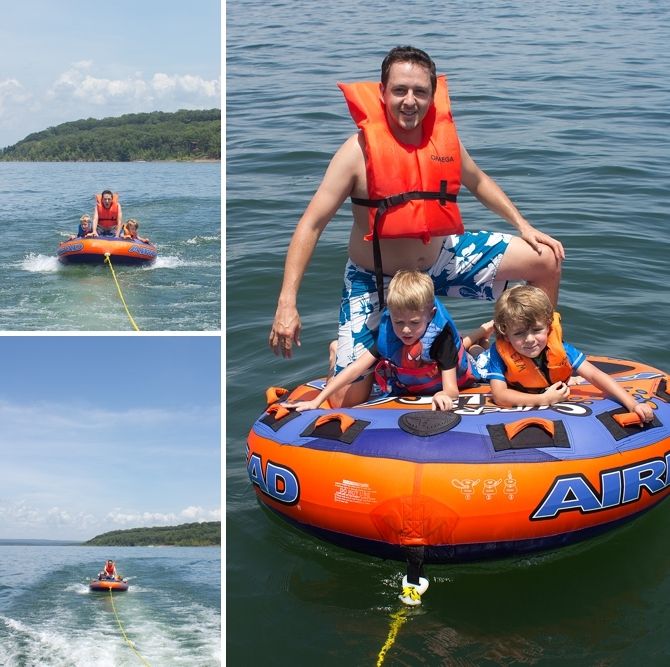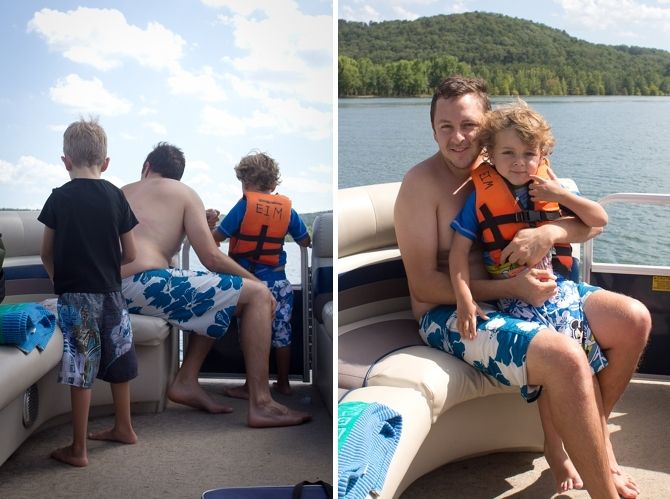 We had lots of snacks and swam a bit in the (lukewarm) water. I had fun even though I was verging on really really pregnant. I got in the water for a bit and tubed reeeeeaaalllly slow and almost sank. It was barely fun.

So much fun on the lake! The boys all had a blast and it was a nice to get a short break from the steamy temperatures. The other highlight of the weekend (not pictured...) was going to a restaurant that serves "hubcap" hamburgers. They were really big and really delicious!