I feel like I am limping through life right now--talking to 8th graders all day makes me ti-red. And then trying to love my kid sufficiently when I get home makes me ti-red. And so does keeping our house relatively picked up. And thinking about going running--oh that wears me right out. Finley was a
very
sad kid today and finally fell asleep in the car while running errands--so we slept in the car for almost an hour in the driveway. It was a gift. Ahhh, sleep.
Here's our family picture from Labor Day, courtesy of
Victoria
. I wish Finley would look at the camera or act like he likes me, but I'll take what I can get.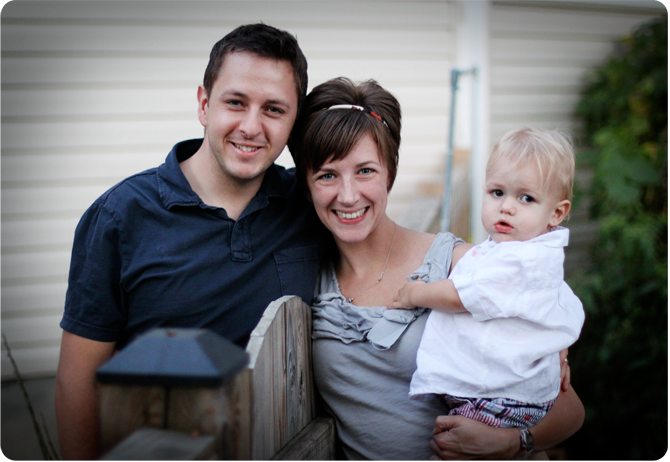 While this picture is a bit out of focus (dang 50mm lens) I love it anyways.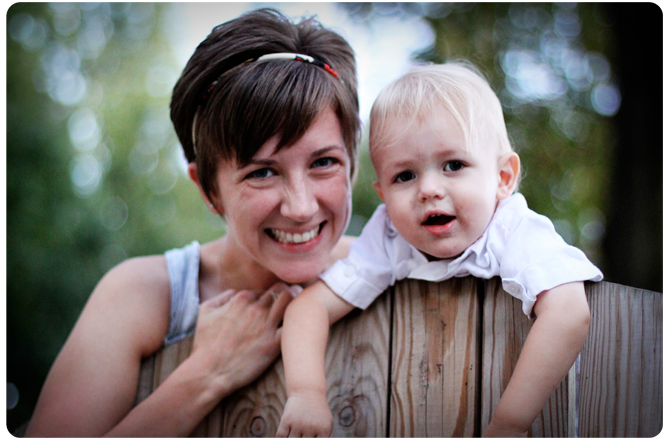 I hope your Labor Day was Labor-less.