By far, the highlight of our Disney trip was all the Star Wars stuff. Hollywood Studios had added a ton of stuff to coincide with the 7th movie--it was very cool and our kids all had a blast.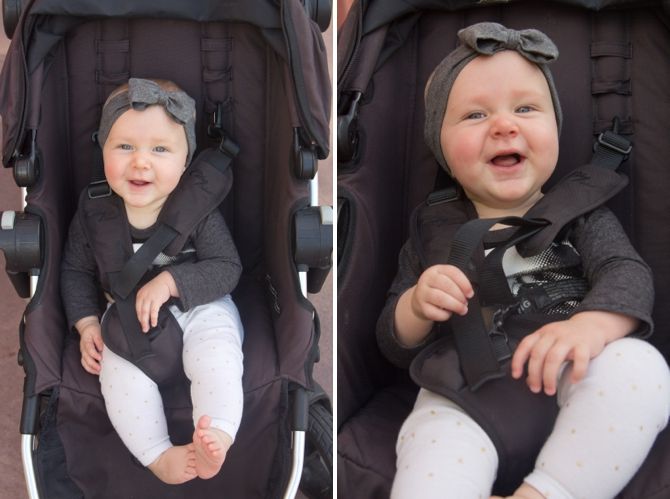 Most of all this little angel.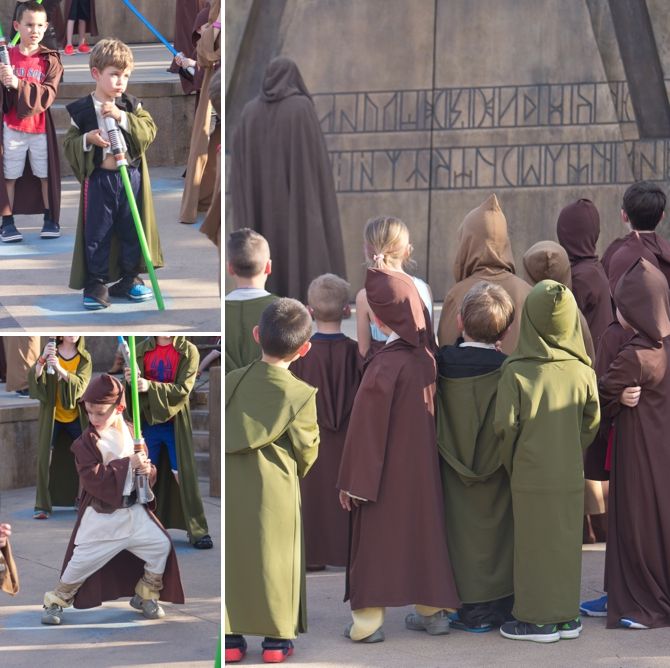 The boys did Jedi Training and took it very seriously. I'm not sure why Braden is crouching while Finley is jumping when they were given the same instructions...

They both got to battle the Seventh Sister who I think is a character from Star Wars Rebels... but I have no idea. They were very brave and surprisingly, the only kids dressed up in Star Wars costumes.

Braden reached out to grab one of the ladies hands during the show when it was getting a little intense and it was so cute.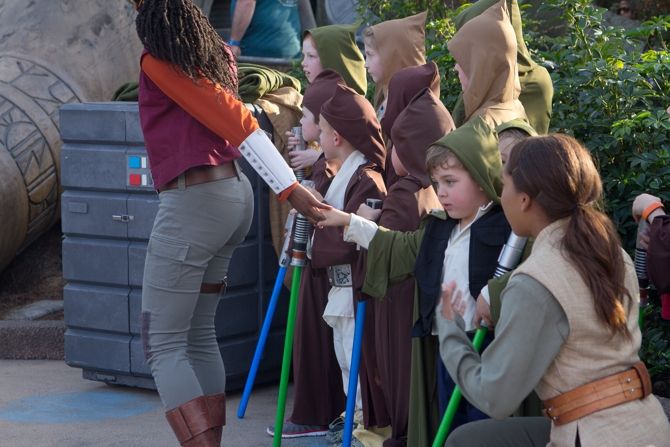 At the end of their training they all had to use the force to send Kylo Ren back into the temple. They loved it! Braden kept telling the story of how they defeated Kylo Ren for quite a while after.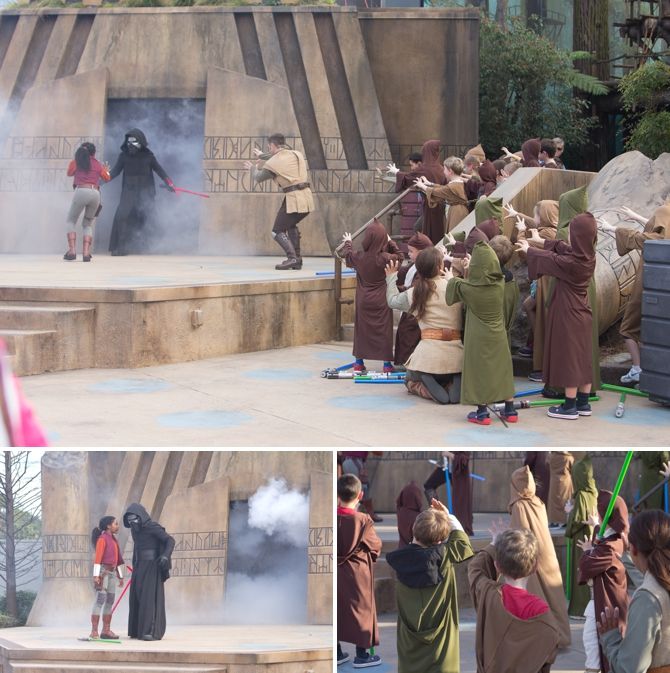 I spent a ton of time getting together costumes for them--so I wanted to make sure we got a few good pictures of their outfits! As you can see, they were the happiest Luke and Han ever to wander Tatooine.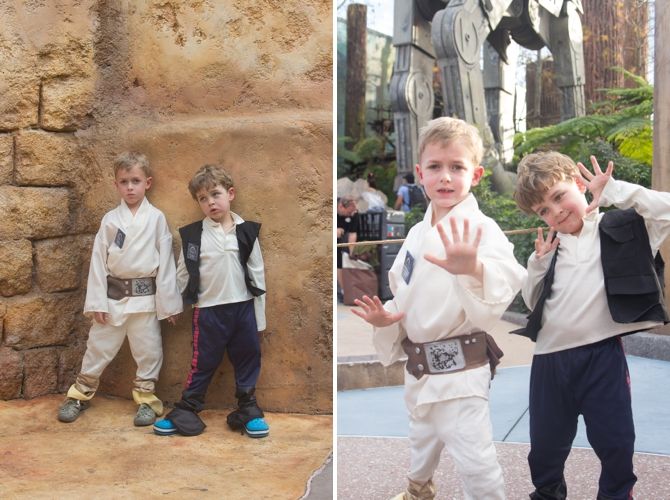 Merritt was Baby Rey and was SUCH A HIT, obviously. Who could resist that girl? Keaton is the cutest Ewok and Braden kind of kills me with his little grin. Finley Skywalker does not mess around with the force.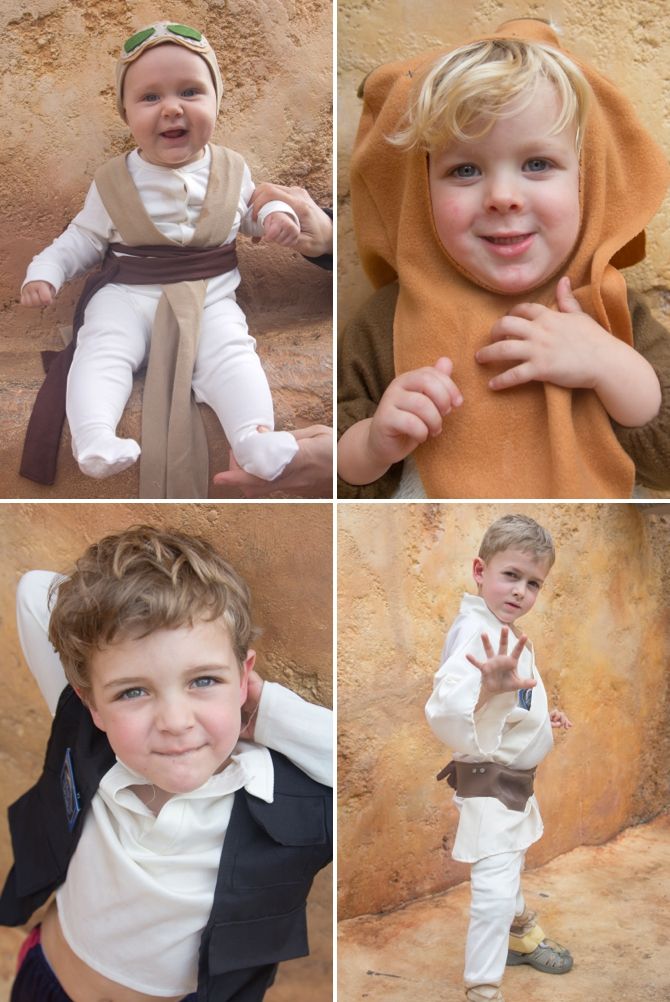 I really wanted one picture of all of them and we kind of got it. They mostly just wanted to pretend to "force" each other and run around.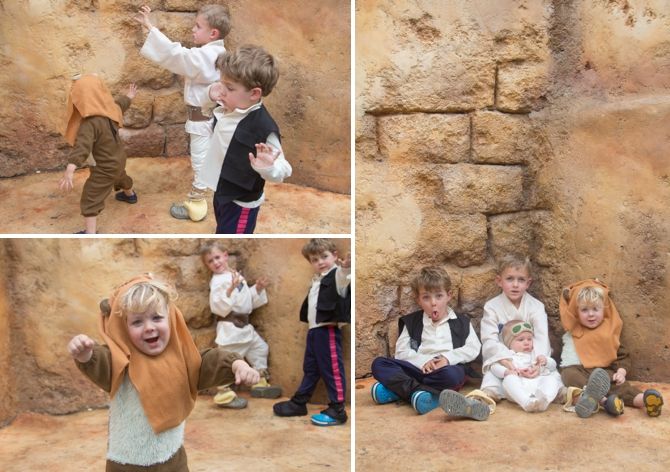 I found these great Stormtrooper shirts at Old Navy for them--I sewed the sides in on Merritt's so that she could be part of the crew.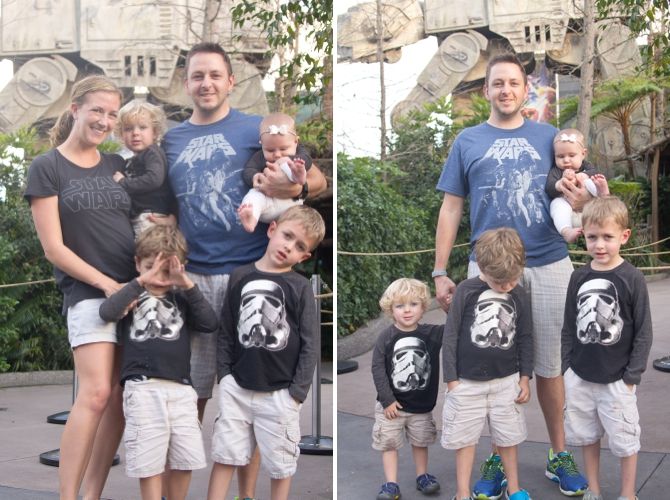 We got to meet Kylo Ren and Chewbacca--Sol was really REALLY impressed with Chewbecca. Merritt liked to pull his fur. He made his Chewie noises at the boys when they tried to touch his controls and it was funny. Do you see Sol and I have super cool Star Wars shirts too? Target for the win!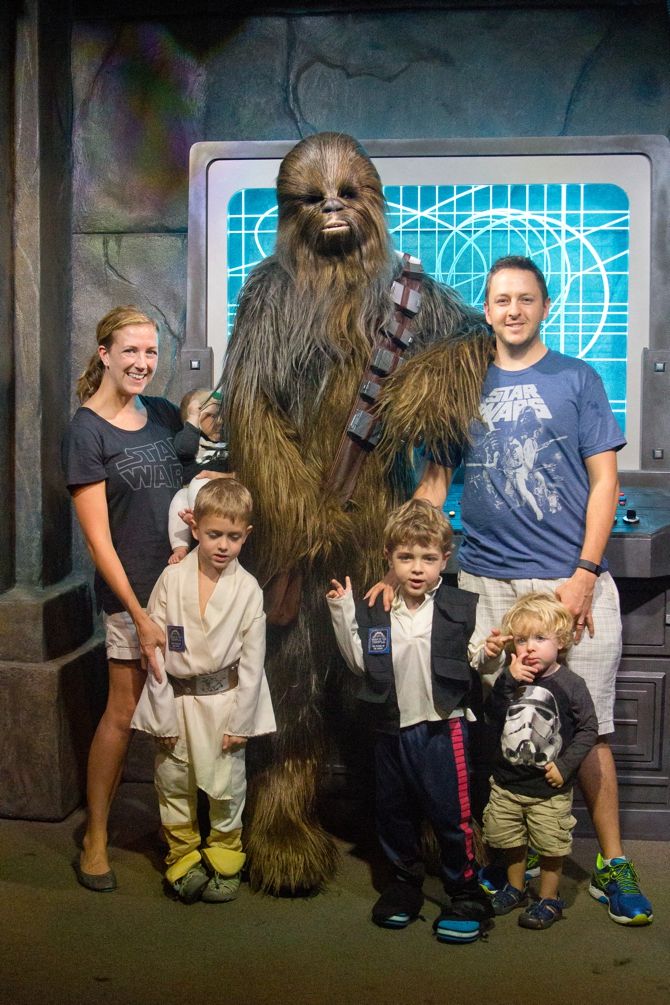 We watched the new Star Wars fireworks show, traded with a Jawa and chatted with some of the First Order Stormtroopers. We had a great time!