I hesitate to even give our pumpkin experience this October any sort of post at all, because it wasn't as near as awesome as Butler's Orchard, where we've gone the past three years in Virginia. Except it's actually in Maryland. We went to Linvilla--which is where we picked fruit and had a swim membership this summer. The boys had fun--they got pumpkins. And I think that's what matters.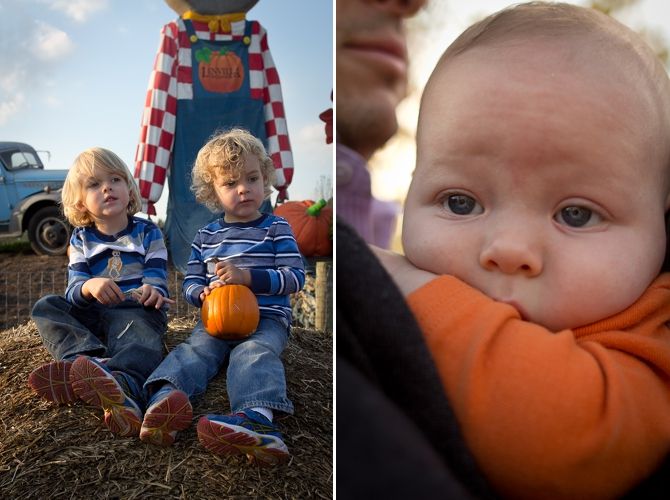 Let's pretend that was a picture of all three boys together, ok?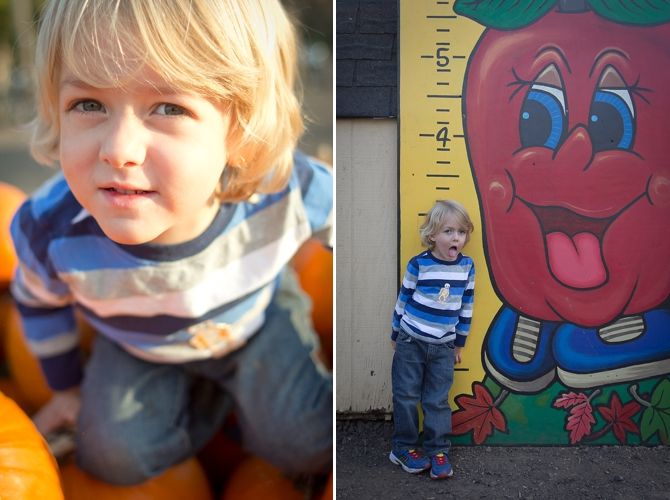 Finley. Making the same face as the apple.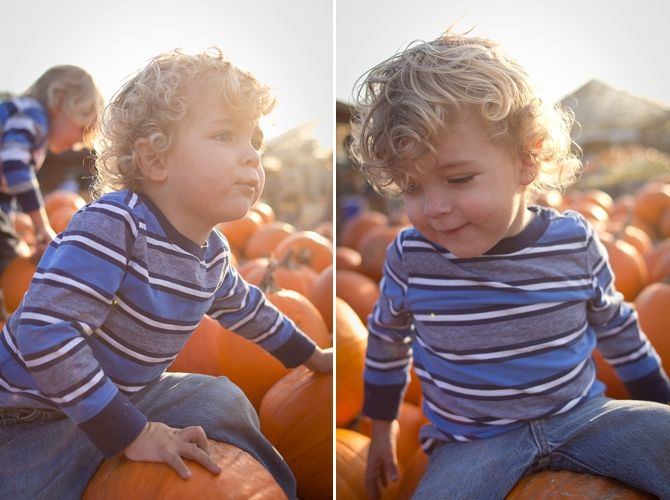 Braden. Being king of the pumpkins.
Really, that's about it. Your blog gets shut down if you don't blog about pumpkins in October, so there. I did it.