I'm trying trying to make sure I take more pictures of this girl. She's no where near as smily as Keaton was--but her sweet thoughtful faces are just as precious!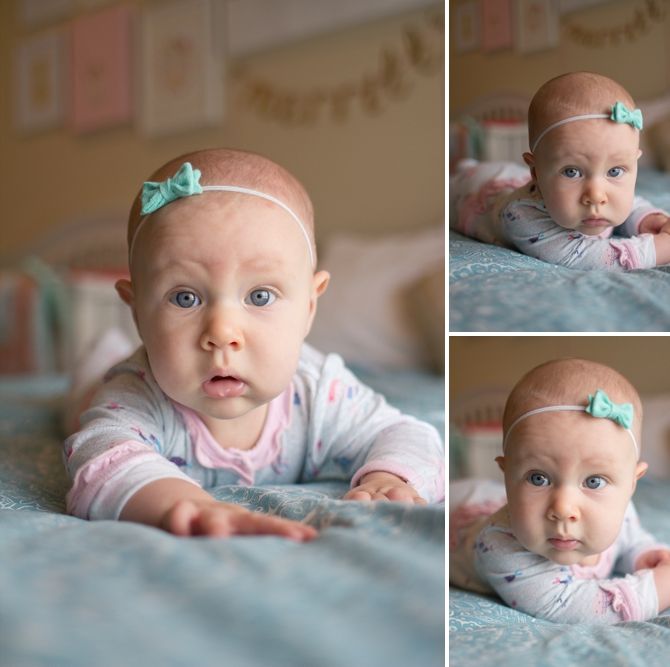 This adorable set of pjs is a hand-me-up from her future best friend, Arbor. It's so soft and cute and has ruffles and is basically the epitome of what you'd want in clothes for a little girl. It's covered in jellyfish and mermaids. Winning.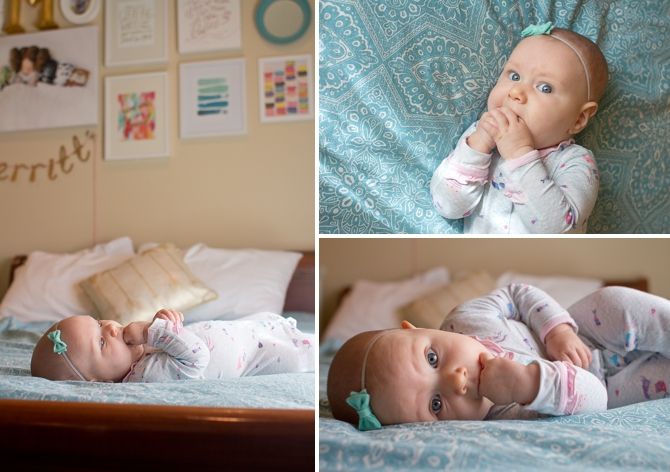 She's currently spent two nights sleeping in her room and it's going well. It's mostly decorated--just a few more things to finish and it'll be complete! The gallery wall (which you can see a few glimpses of) is my favorite part!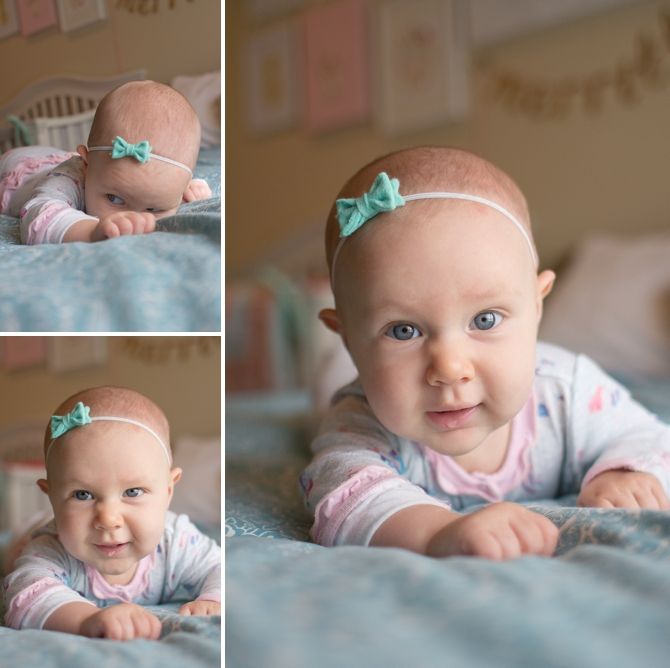 There are some sneaky smiles! She likes to smile at people, so she's not too interested in smiling when I have a camera in front of my face.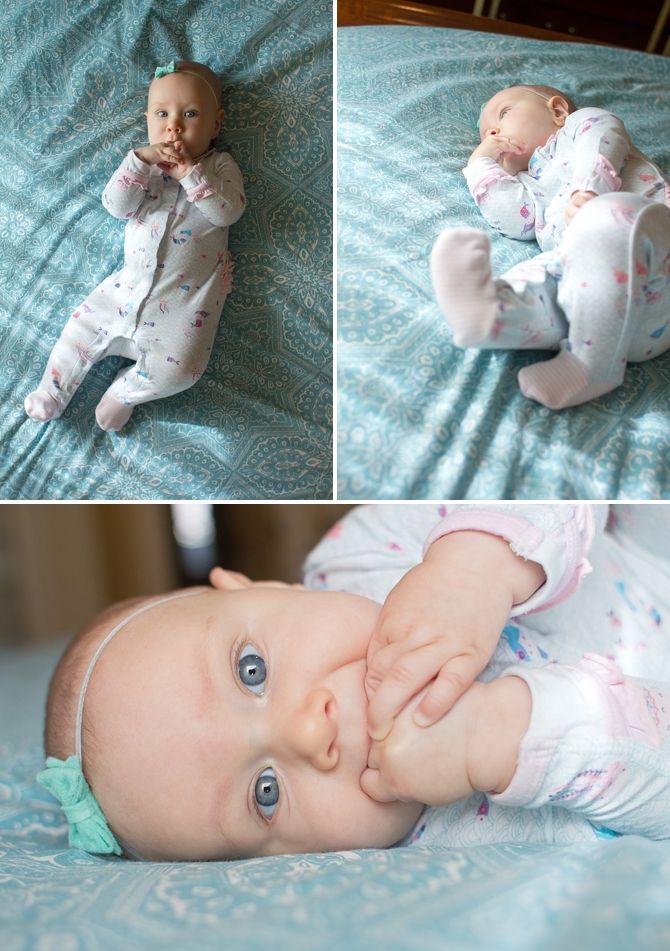 Those hands are her favorite. So glad I have a few shots of her sticking her chubby fingers in her chubby face. I do have to pry them out of her mouth sometimes to nurse her--wonder if she's going to be a permanent finger sucker like Braden! I always thought the thumb sucking made him a better sleeper, so part of me wouldn't mind...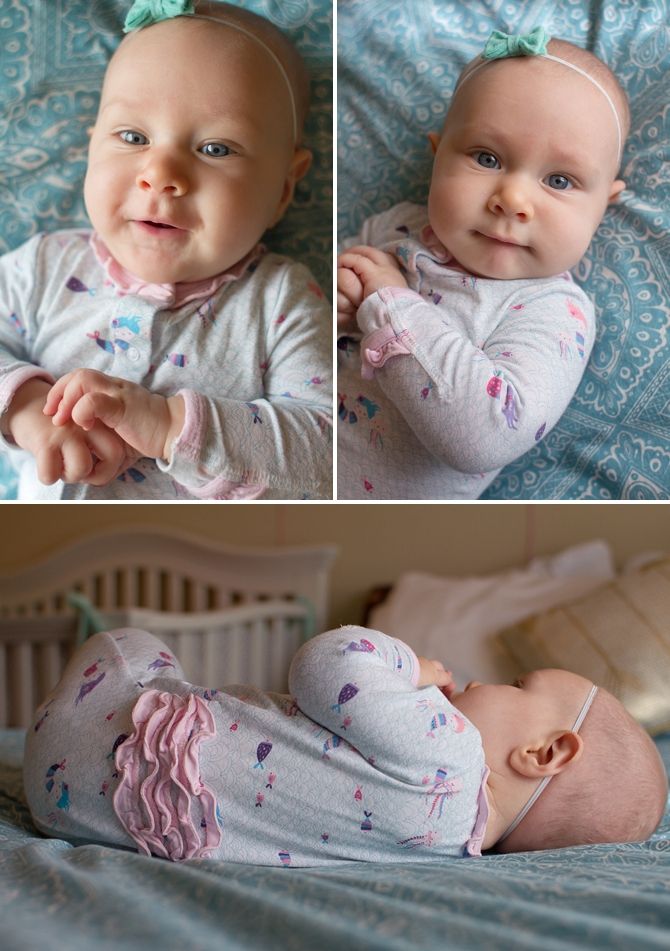 And some silly faces. We love her so much!