Dear Everyone I Know:
I
signed up for some free grains
at Bob's Red Mill a few weeks ago... and they showed up today!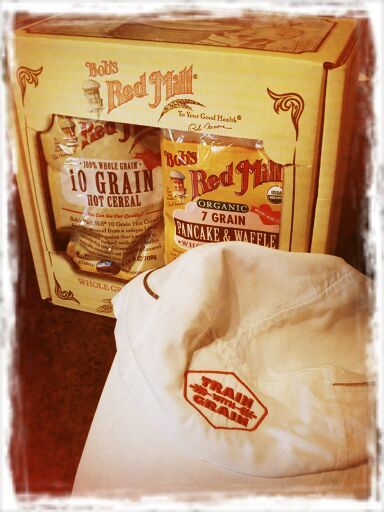 (My camera is held hostage in Finley's room and he's napping... therefore, cell phone picture.)
You have to pick a race you are competing in (little white lie...) and they send you four full size bags and a cool hat. Quinoa, granola, hot cereal and pancake mix. I'm delighted and excited to eat!
Go sign up for yours now
!
EDIT: You can't sign up. It's closed. Don't you wish I had told you about this a few weeks ago? Life's tough. If you come over, I promise to share with you.