In an effort to sneak more calories into little Finley, I decided to make popsicles for him to have as a summer treat. I picked out these
popsicle molds
which are great--he can hold the handle easily and they catch all the drips! These ones are greek yogurt, berries and some chocolate chips. He really liked stripping down to his diaper and eating them on the deck after his nap.
And it's a good thing I stripped him down--they are messy. Sol thought he looked like the Joker or Hannibal Lecter. Which is frightening and a little true.
Not Braden though. He was his regular, sweet, drooly self.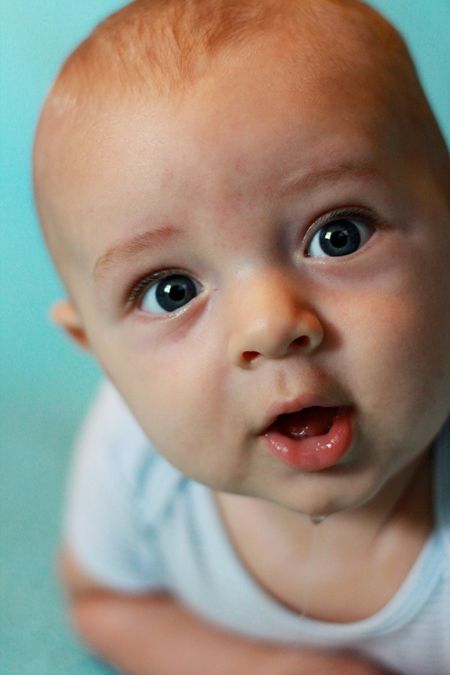 Anyone have any good popsicle recipes? I was thinking about sneaking in some flax seed and am looking for other suggestions!