Our little family made the drive west to Charlottesville to spend time with dear friends and pick some peaches for our third annual harvest fest. (I just made that name up. Click the links below to see the posts from the first two years... my photography has certainly improved!)
First year
...
Second year
...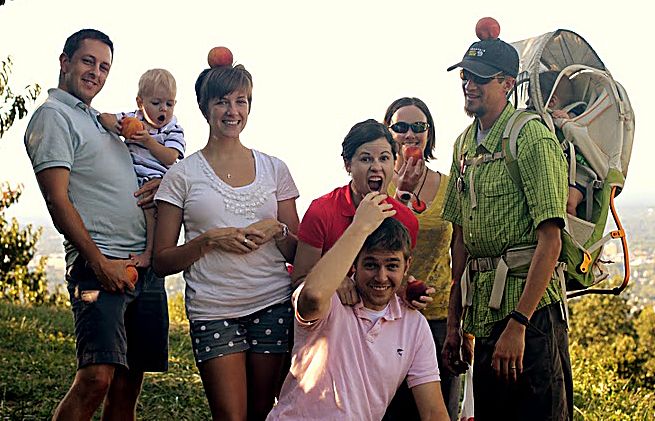 And this year.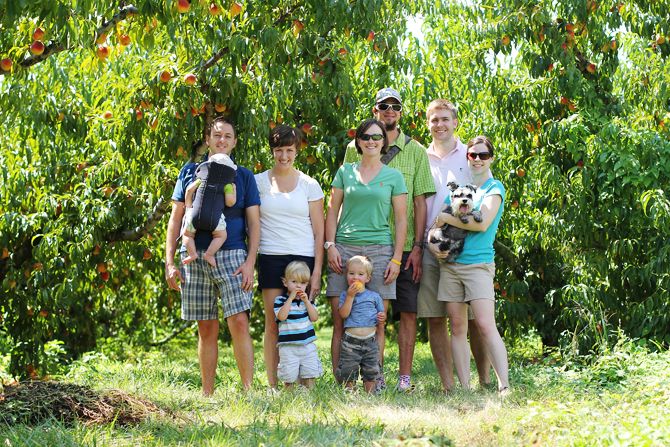 Notice anything? Besides our numbers increasing every year? Yep, Cory and Dane are wearing the same shirts. Good thing I'm such a meticulous blogger. Finley and Edmund loved the peaches--they sat and munched on them straight from the tree.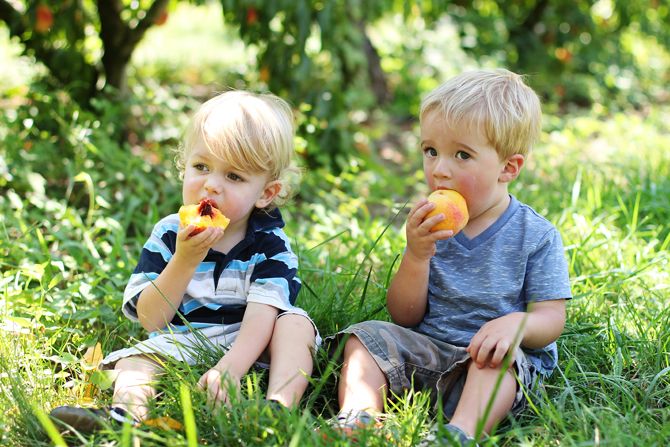 Braden's too little--he just rode around on dad. Maybe next year, baby.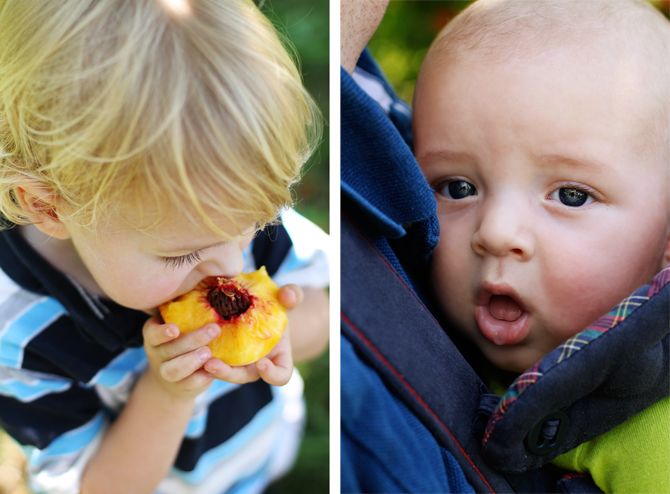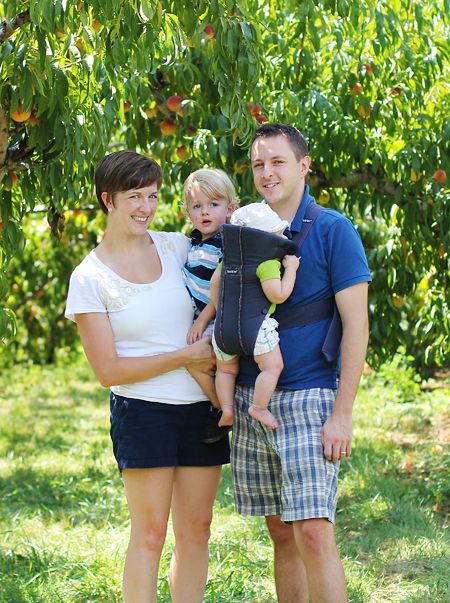 We had a great weekend--lunch at a brewery, swimming, grilling and playing outside. After church and Five Guys this morning the sweetest little boy moment happened. Little Edmund (who is 8 months younger but an inch taller) grabbed Finley's hand as we walked to the car.
Melt. My. Heart.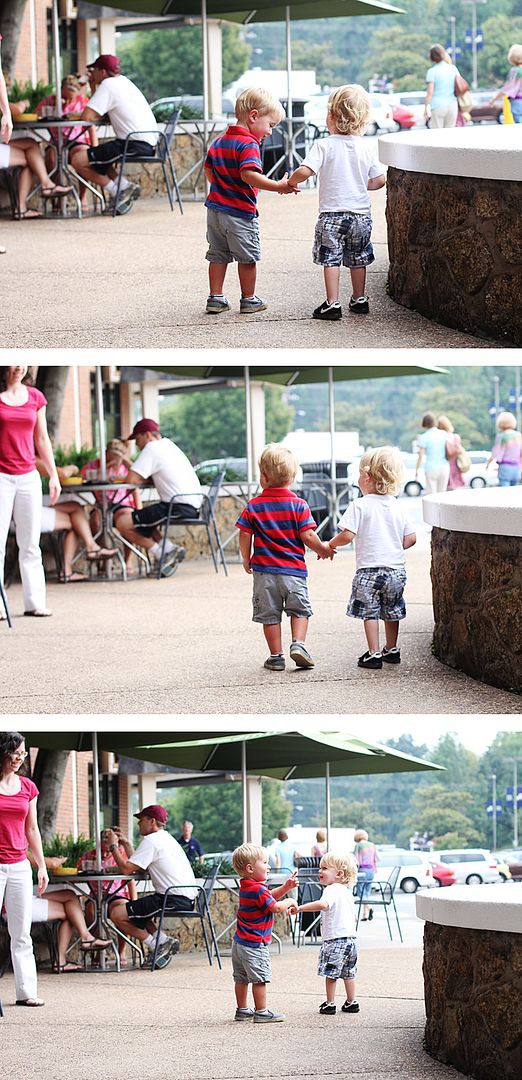 I'm so blessed to have such lovely friends--and I pray that my boys grow up with friends like mine. Friends who walk hand in hand with you through life. End sappy mush.