Fair warning... if you don't want to see pictures of my two boys all the time, you should probably stop coming here, because that's all you are getting for the foreseeable future.
Pictures of Finley holding Braden scare me a little--Finley has been really good around Braden so far, but it still makes me nervous. I was taking pictures of Braden and Finley came in snuggled right up next to Braden.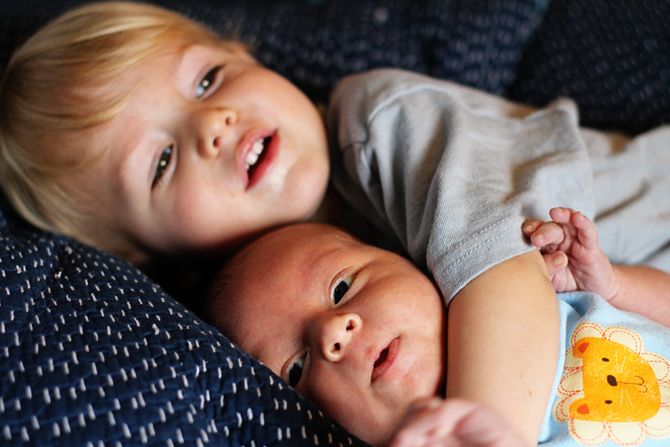 Aren't they the sweetest?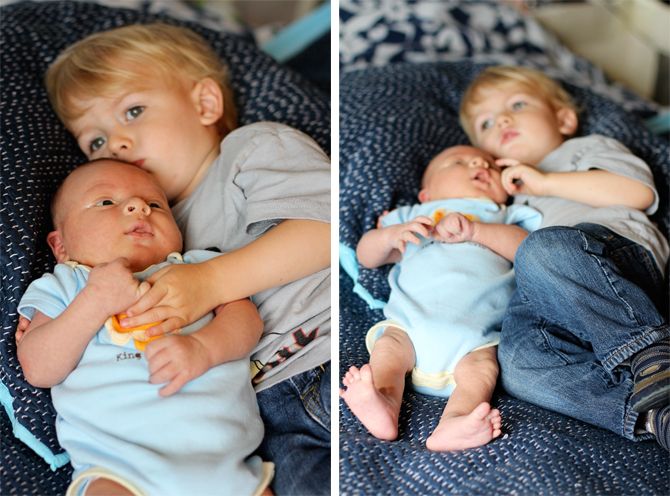 And then Finley found a truck and drove it very nicely around Braden. And sometimes on Braden.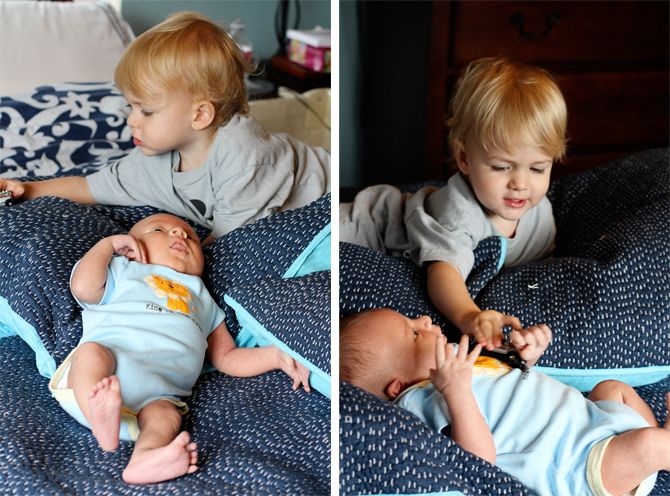 And sometimes he had to chew on it. Because he's two.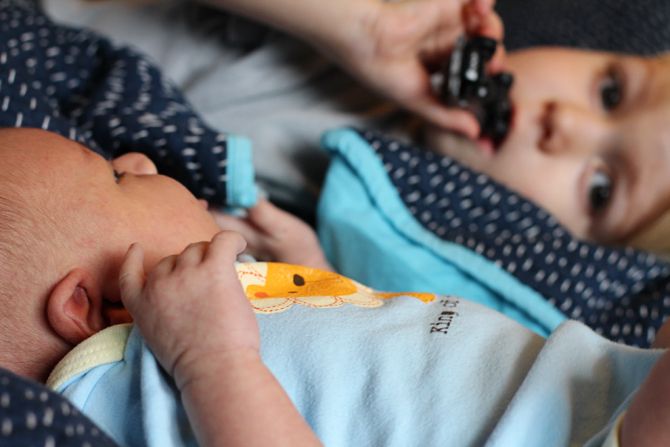 Finley looks quite a bit more angelic than he has actually been lately. He was being very sweet and calm.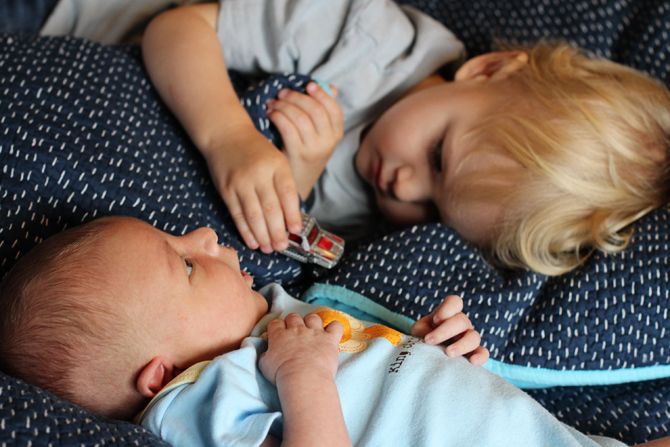 And luckily, Aunt Laura was here to take a few pictures of the three of us snuggling. I really love having two boys. Except when Finley throws things. And when Braden poops on me. The rest of the time I love it.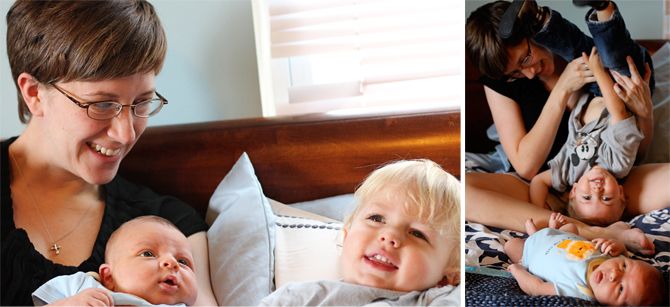 I'm grateful that every Thursday "Embrace the Camera" encourages me to take a few pictures with my kids and post them--I know I will be so glad I did in a few years!