Well, let's talk about the decorations for the circus party. Get ready for a lot of pictures.
First, people were invited to the party.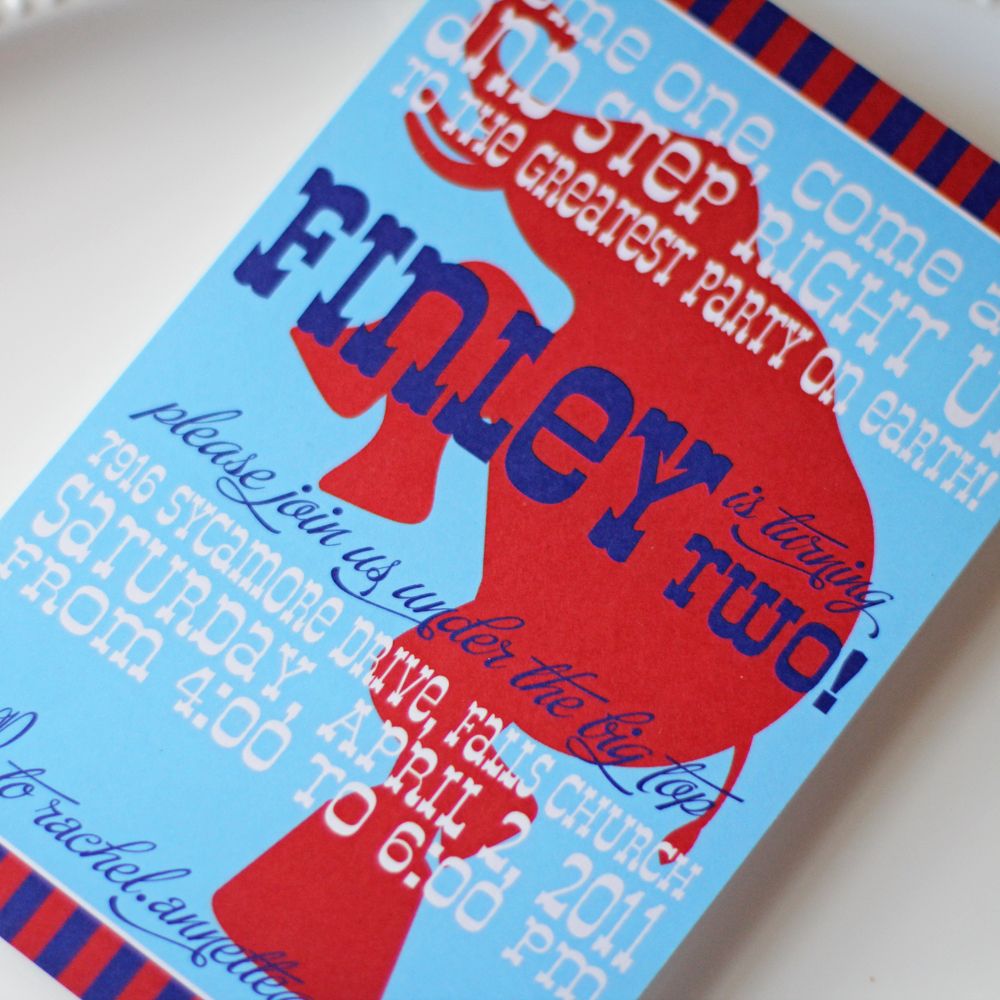 For some reason, it took me forever to pick colors and figure out how to make the invitation look the way I wanted to, but in the end I was really happy with how it turned out. I saw this fun idea for putting balloons behind the food table and this it turned out very fun.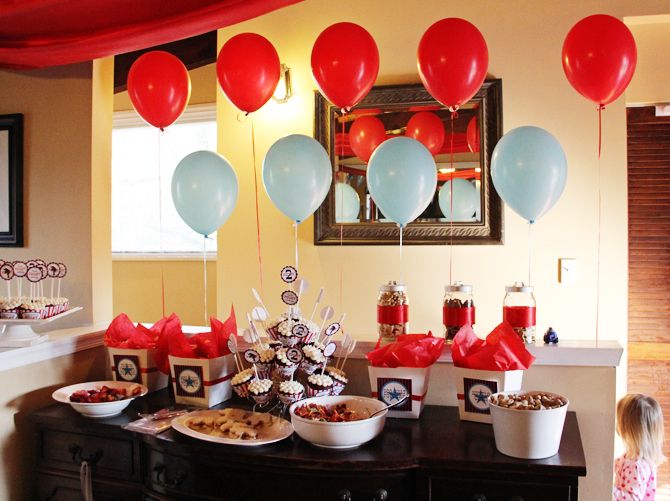 I also stole this idea for giving the house a circus tent feel and really like the way it turned out. I also made a few tissue pom poms to hang in the corners of the rooms and they were surprisingly easy to make. Actually the whole ceiling thing was much easier than I thought--I was able to tear the fabric instead of cutting it and Sol used 5 staples total to hang it up. Success.
I made little elephant PB&Js for the kids: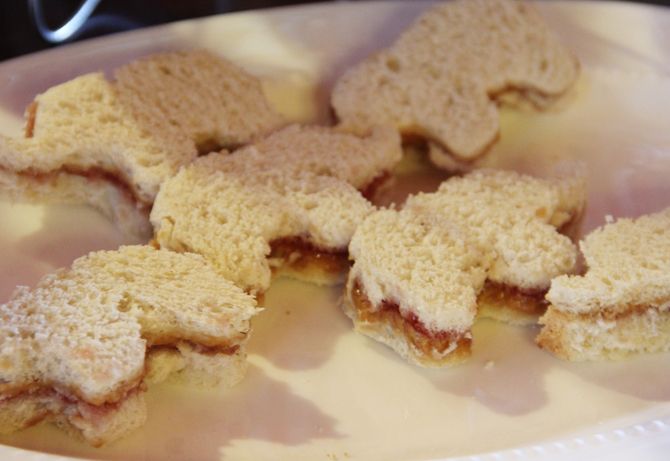 And had four types of Popcorn Indiana that Vic picked up for me. I tried to send little bags of it home with people but I missed a few. I got these white take out boxes on super clearance at Michaels and cut them to be perfect popcorn containers.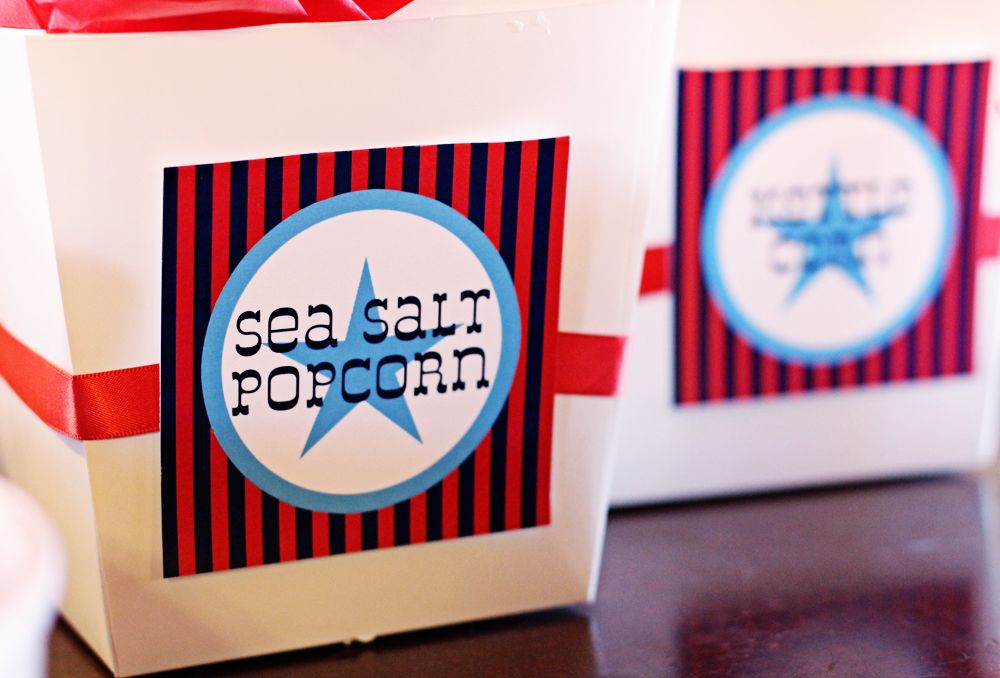 The cupcakes were one of my favorite parts.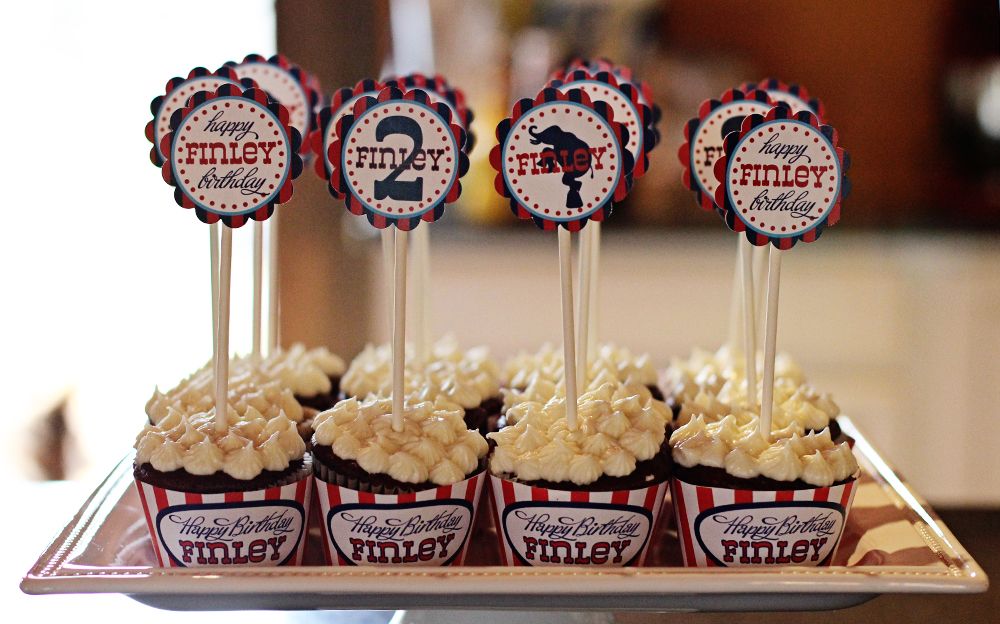 I had seen a bunch of people use marshmallows that were cut in half and dyed yellow to make cupcakes look like popcorn, but I did not think that would be very delicious. Instead I made red velvet cupcakes and cream cheese frosting that I somehow piped to look somewhat like popcorn. This was also MUCH easier than I thought it would be.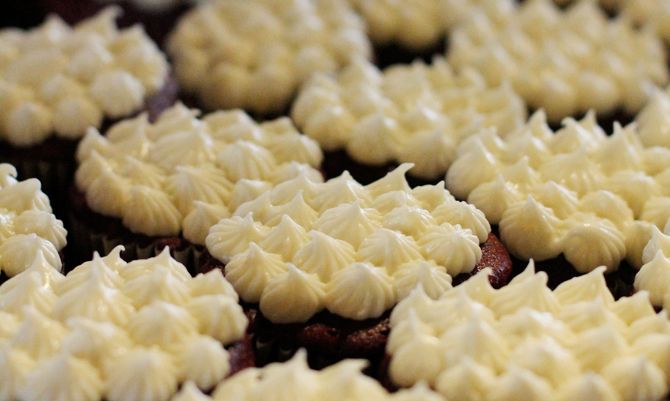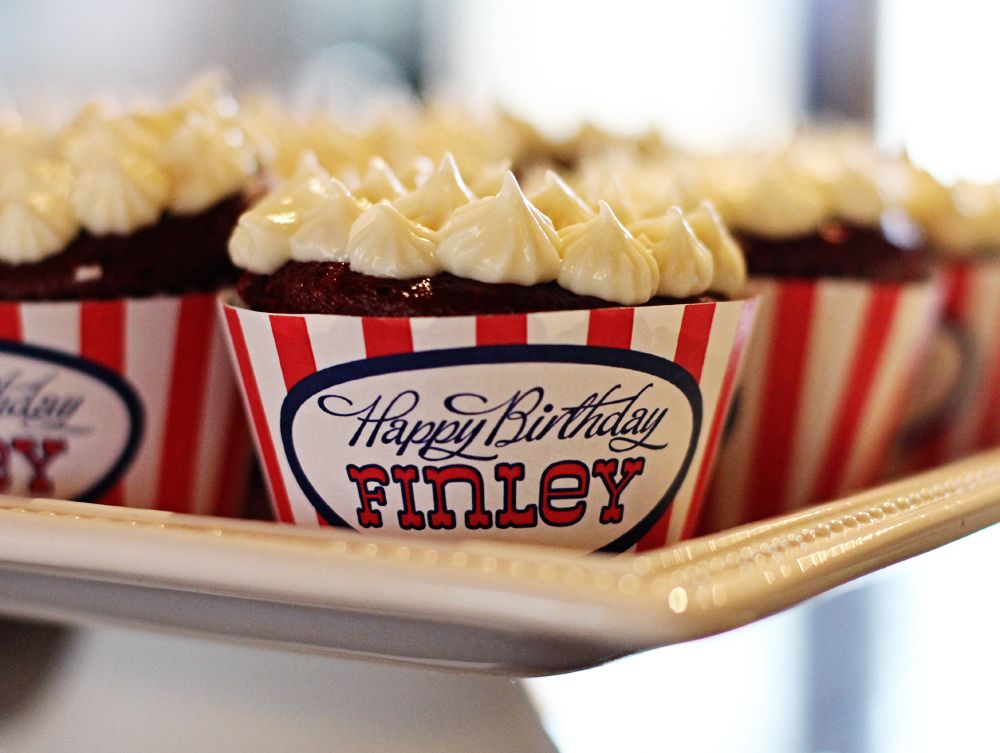 And I loved this fun cupcake stand, even though I was pretty sure the cupcakes were going to fall out. They didn't.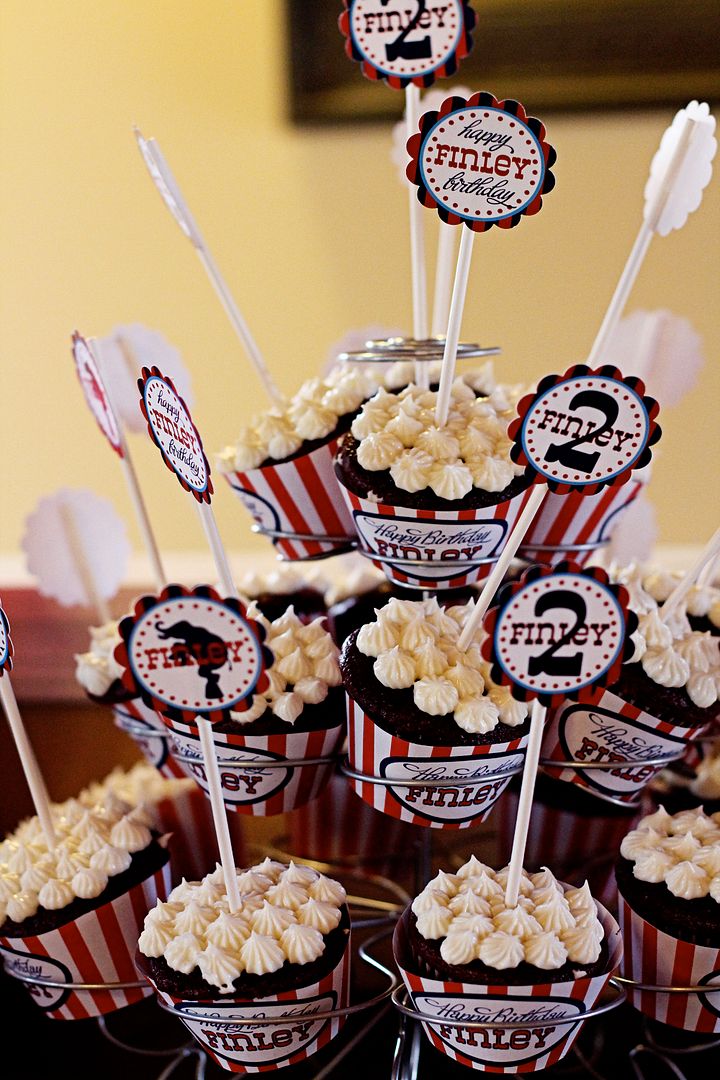 I made wrappers for water bottles...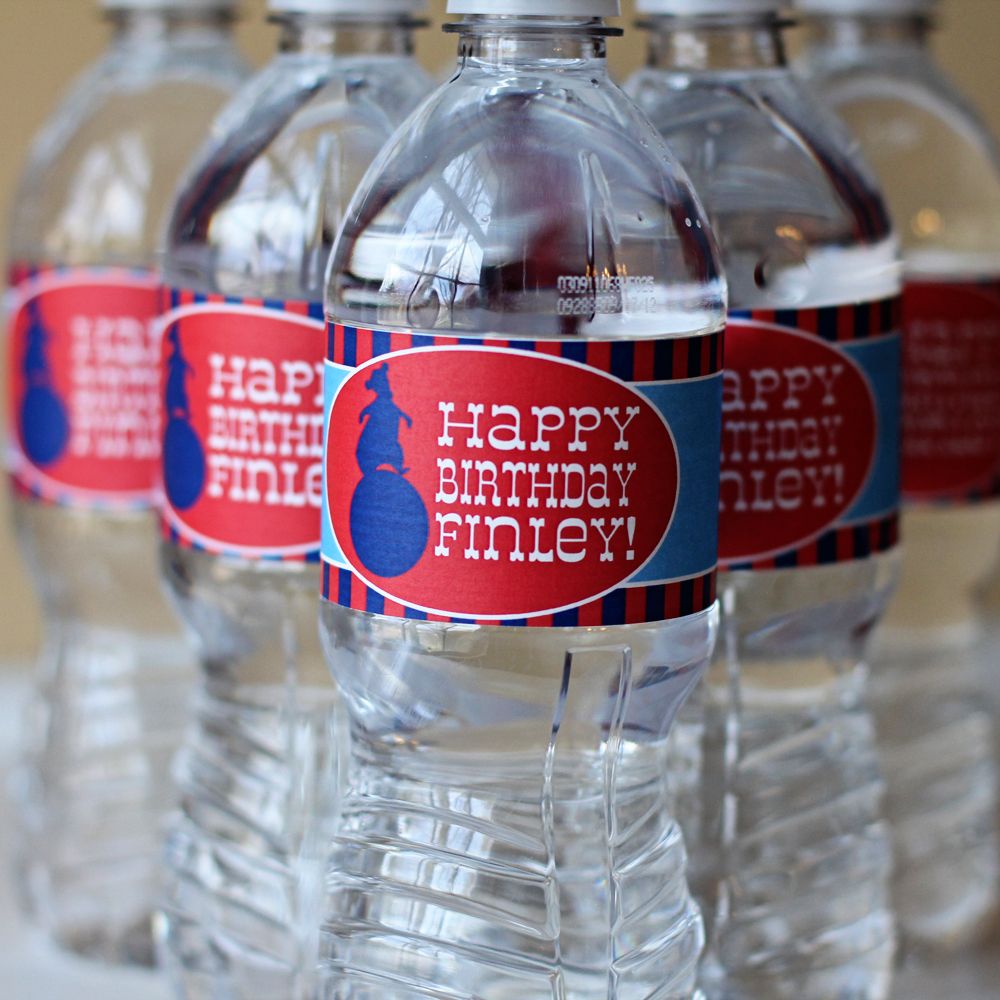 And a banner...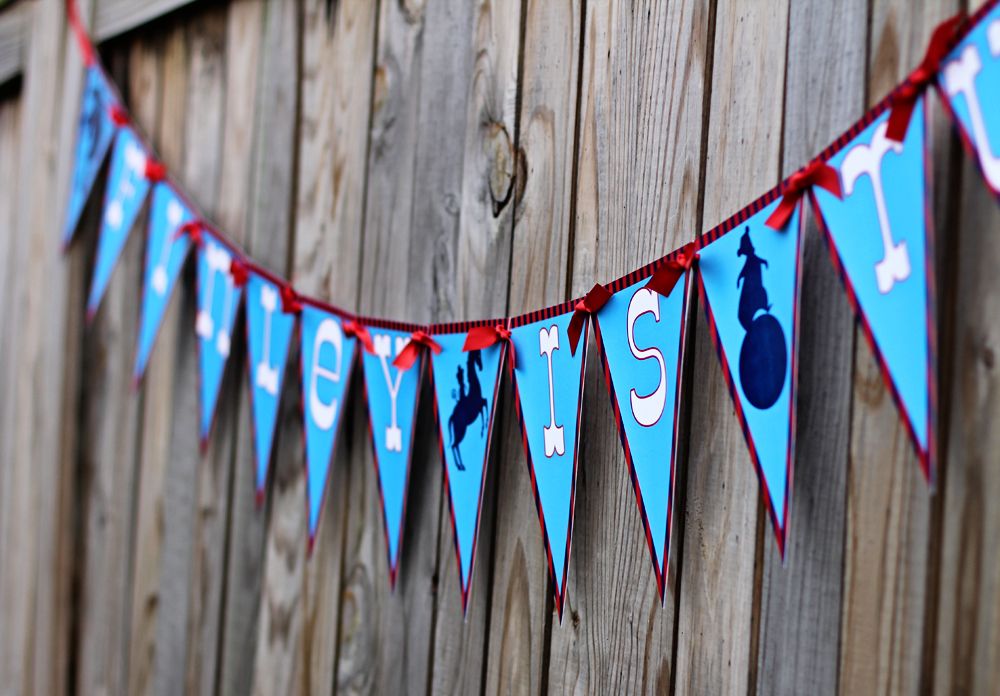 And little treat bags with animal crackers. The other treat bags had silly glasses, a clown nose and some homemade crayons that were REALLY HARD TO MAKE (blog post almost written on those) but I forgot to take their picture.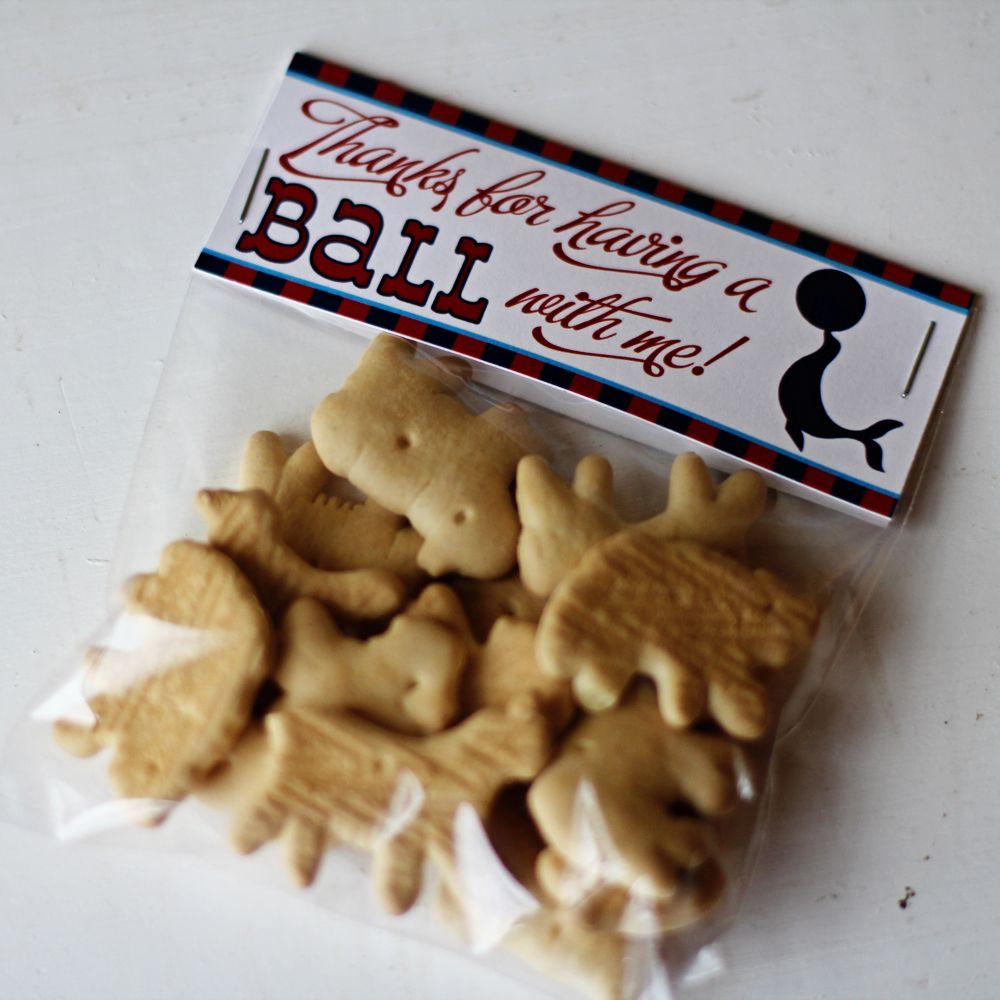 Also some thank you cards.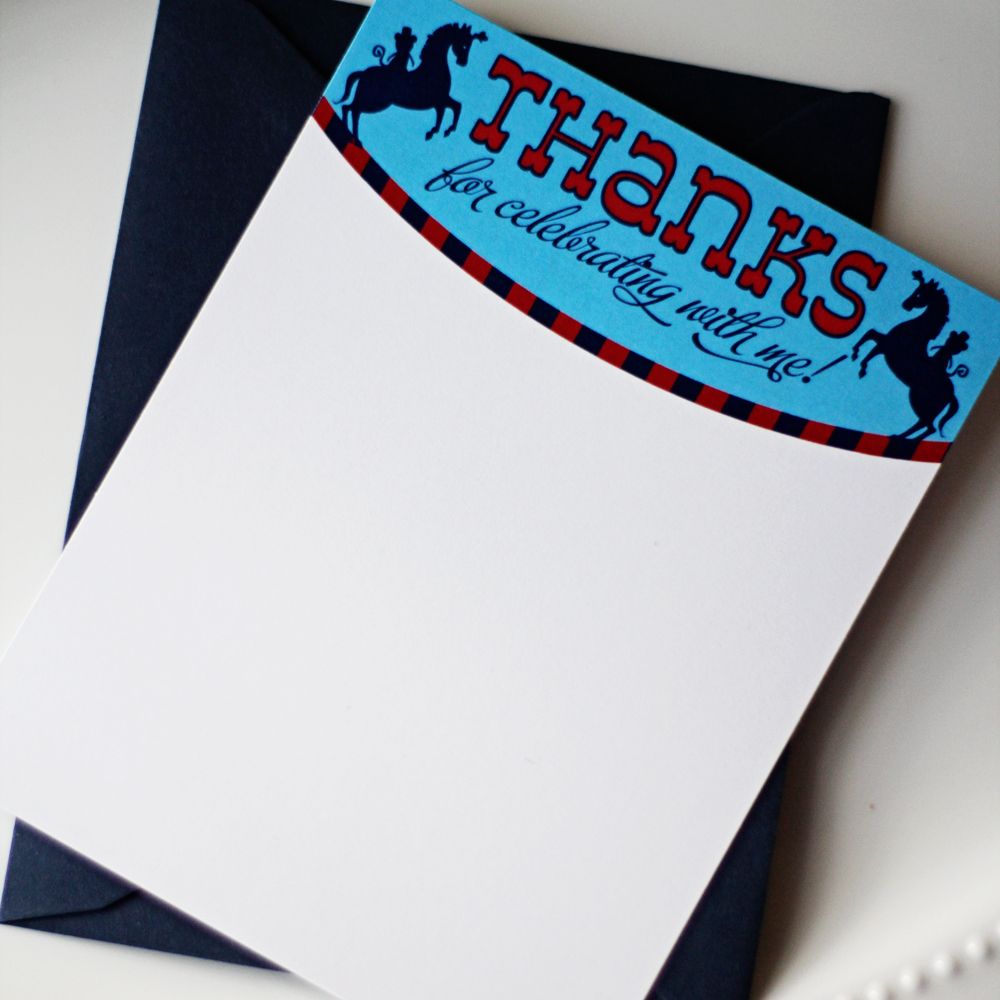 I obviously love planning parties and decorating for them... and I've loved the fact that I've already sold a few of these items in
the Etsy shop
! I'm a little torn about what will happen in years to come--having two kids whose birthdays will be weeks apart means that my opportunity to throw an extra party every year is not looking good. I don't think anyone can come to two parties so close--nor can I manage planning that many. So if your little one has a birthday that is NOT in April... let me know because I'll probably be itching to design something in say... November.
Thanks for turning TWO Finley!