Last weekend we made the drive up to Ft. Worth to watch K-State play TCU. It's exciting to be within driving distance of games now!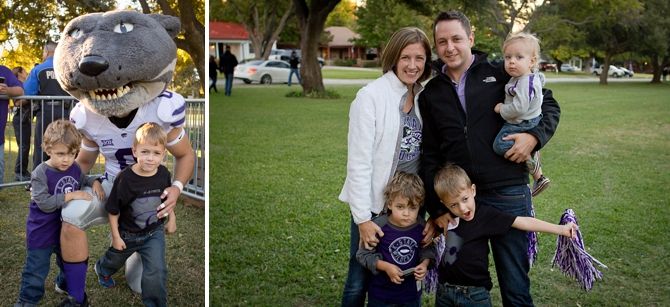 We had a delicious Mexican meal at the tailgate--and got there right in time to see the band play! The boys were mesmerized. They also got to meet Willie, who is looking pretty good this year. #winkwink Finley IMMEDIATELY became the biggest fan K-State has ever had. It was a bit confusing since EVERYONE was wearing purple! He walked around yelling "GO CATS!" and loved to make the little Wildcat hand signal. Every time he heard someone cheer for TCU he'd go off on his little K-State cheer. It was adorable. And also intense.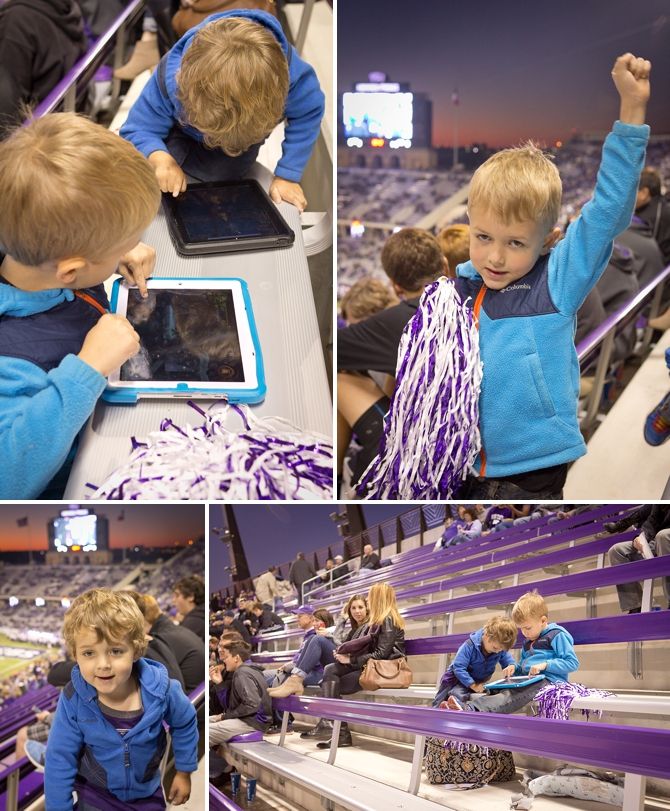 We went back and forth on whether we should bring the boys--it ended up being a 6:30 game which was pretty late for them. We came armed with fully charged iPads and the boys kept busy playing Temple Run and a Lego Ninjago game. I am not sure I understand boys. They played "Shake it Off" during halftime, and after that Braden decided he just wanted to watch Taylor Swift on YouTube over and over until the game was over. Crazy kid. Keaton took a short nap and stayed pretty happy most of the time. We say by really kind TCU fans who kept the boys entertained. When we left, the grumpiest boy was Sol--because we lost. But everyone else had fun!