Part of my stress leading up to the marathon was because we were going TO NEW YORK WITH NO KIDS and I wanted to savor every single second. And eat every delicious thing in the city. We were incredibly lucky to get to stay with one of Sol's friend's sister--in a gorgeous apartment right off Central Park. We flew out of Houston early Saturday morning--but enjoyed not hauling kids through the airport and getting to sleep or do whatever we wanted on the flight.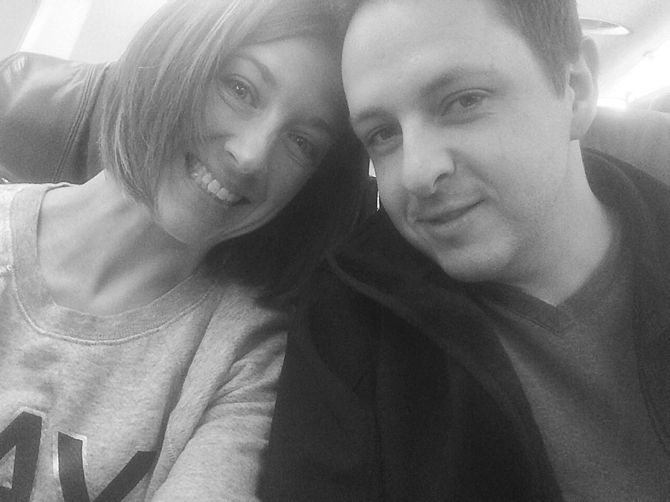 Sunday was pretty much dedicated to the race--but after resting and showering we headed out to Times Square to see Rock of Ages. It was a lot of fun and the perfect choice because it appealed more to the menfolk than most shows. We ate a ton of pasta at Carmine's afterwards and were full and happy.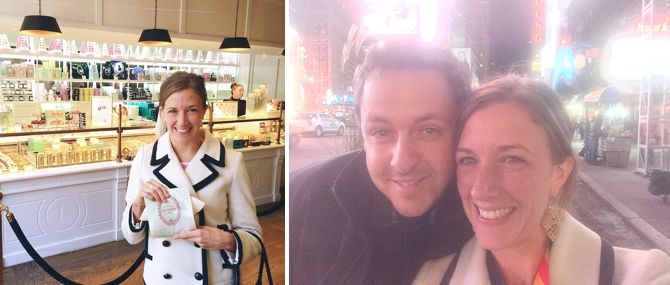 On Monday we WALKED. Over 8 miles. I was hurting for some of it but think it was really helpful in getting me to recover quickly. We went to the J Crew Bridal Store for me to try on dresses, had lunch at a sweet cafe and walked to LaDuree for some authentic Parisian macarons. Of course.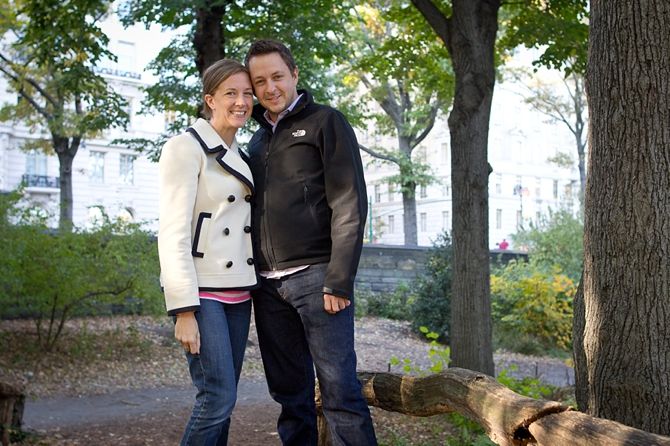 I can't even tell you how fabulous it was to spend some time with my favorite dude with no one interrupting us. SO fabulous. We did a pretty impressive job navigating the city--I think we only got on the wrong train once. I normally find New York overwhelming but I enjoyed every second this time! And Sol was a great sport--pretty much everything we did was exactly what I wanted, and he humored me in letting me take pictures of ridiculous landmarks for friends and eating all the macarons.