I'm trying to do a better job of taking pictures and posting them... but it seems like the only thing I have to take pictures of is Merritt in a cute onesie with a headband, on a sweet blanket in this one spot with nice light.
She's so so cautious about crawling. She won't attempt for things if they will require too much crawling--she's willing to go about 3 or 4 feet to get something.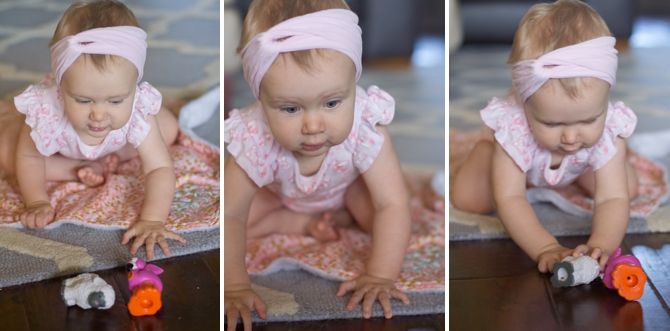 I love the way she plops herself back down mid crawl to take a break. And I love Keaton in undies in the background.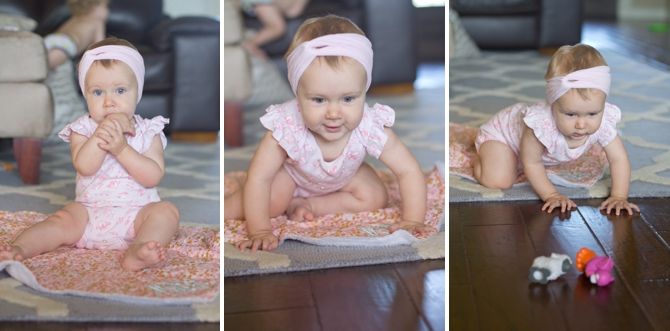 Another day... another outfit.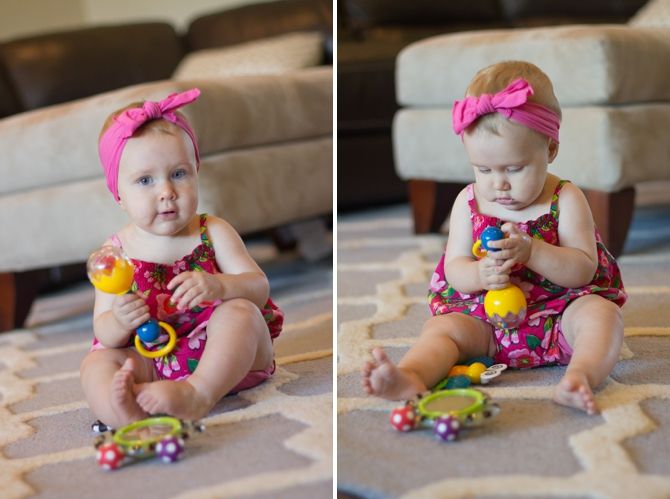 This is about my favorite little romper in the world--I got it on ThredUp and she's wearing until I physically can't get it to snap anymore. I also love those two little chompers on the bottom.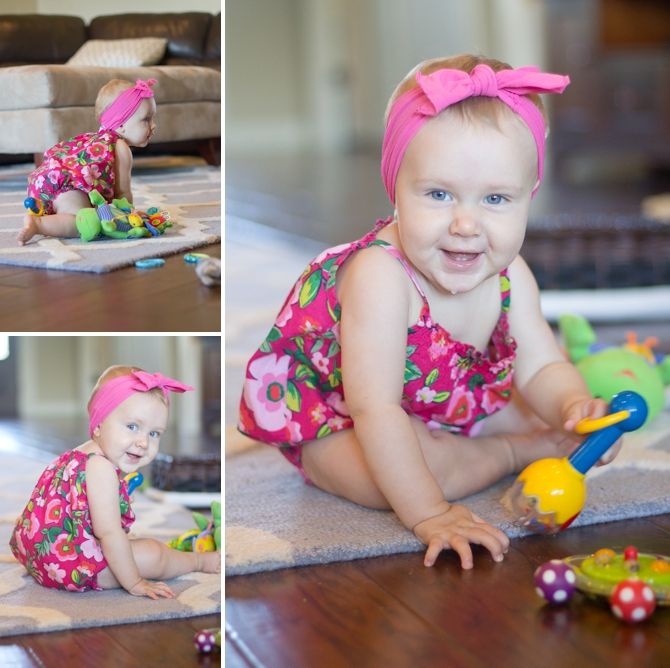 Keaton, stealing the show as usual. I love the way he intensely plays with his toys--which is mostly growling since he still hasn't decided to talk much. I also love those curls. So much.