There really aren't enough words to describe how I feel about this little person. I still kind of can't believe she's mine. She's so soft and so sweet and lovely and we all love her so much. Nine months is the point in my babies' lives that I turn into a slightly crazed mama--how did this happen to me? Where did my baby go? Who is this small human who is not a teeny newborn? How do I fix it and make them go back?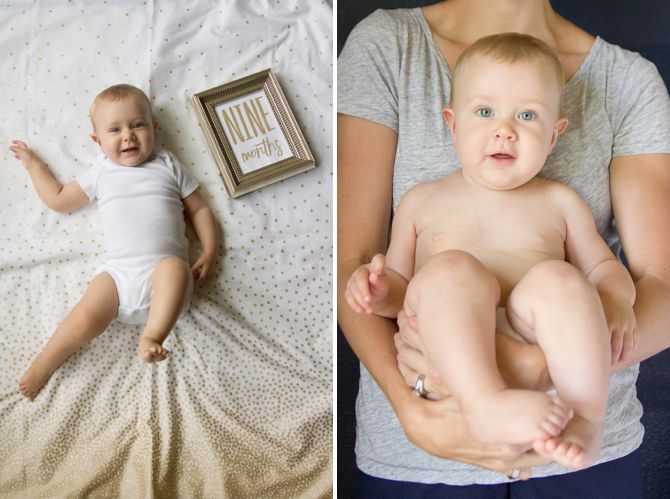 Bad news for all of us, time only moves in one direction. I guess I can live with that because Merritt really is better every day.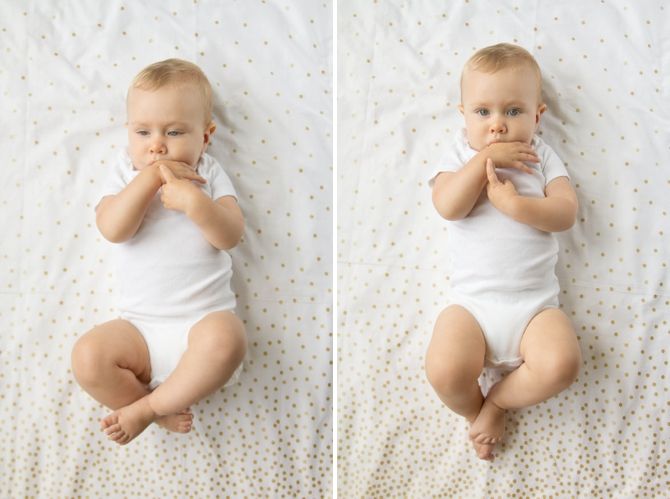 She still sucks her thumb and rubs her arm while she's sucking it. Sometimes she's mad when I put her in her carseat--she generally yells for a few seconds then sucks her thumb and is over it. I think the thumb sucking has helped her be a good sleeper--she's been on a roll of sleeping ALL THE WAY THROUGH THE NIGHT. I generally put her down around 8, and don't hear from her until somewhere between 5 and 9. If she wakes up closer to 5, she'll sleep for a few more hours. She nurses when she wakes up, before her naps and bedtime and is doing a good job of eating real food. She loves yogurt and avocado and freeze dried fruit.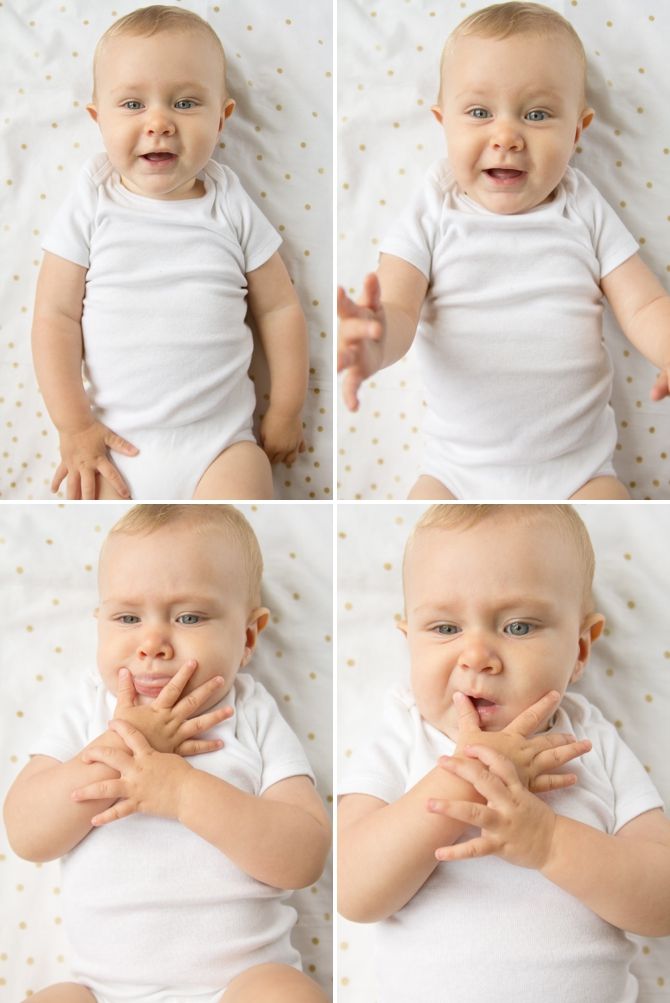 She learned how to blow raspberries and will do it on command and its so adorable. (See video proof... also I need to learn how to manually focus, sorry.)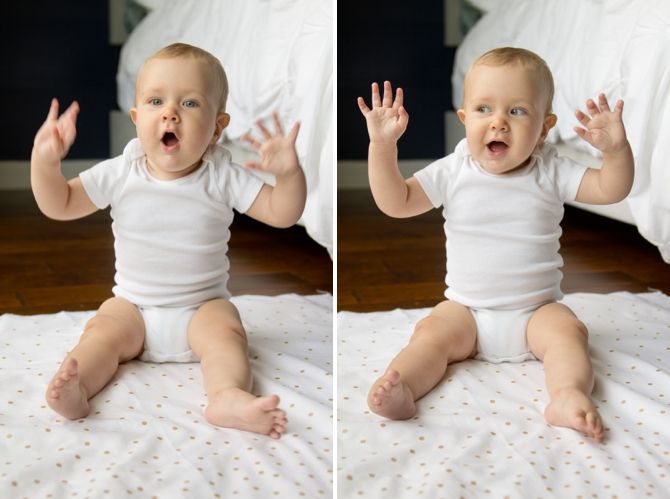 Merritt is getting quite a bit stronger and braver about moving around. She used to roll all over the place, but after she got the hang of sitting she kind of stopped rolling. She's started considering crawling--and true to her personality, she's not going to do it until she can do it well. She'll take a few little steps forward and can definitely get things, but she's very cautious about it. She can get herself into sitting now, which still surprises me when I go to get her out of bed and she's sitting in it.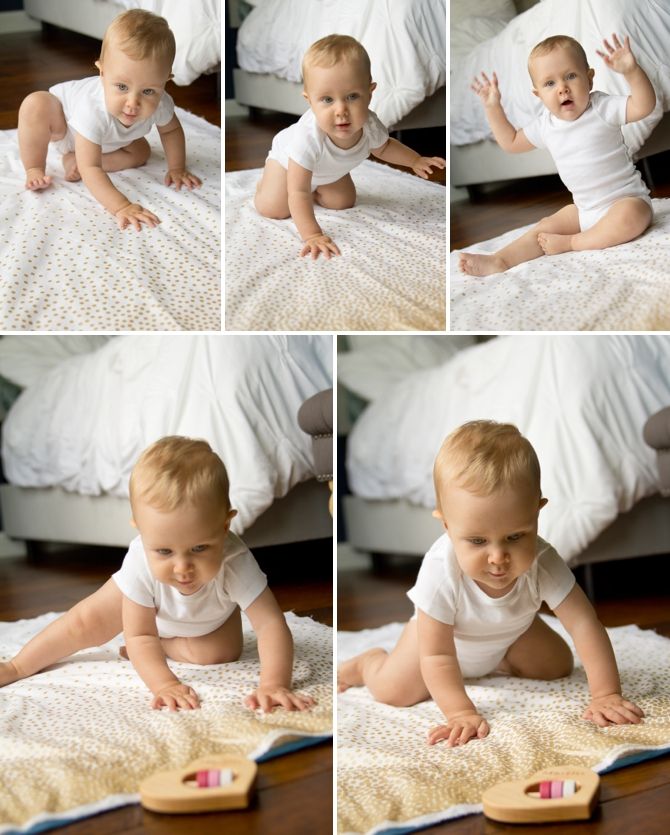 As I was taking these pictures I kept thinking her hair looked a bit red... I'm not sure where that's coming from, but it's cute. I don't think it's actually red.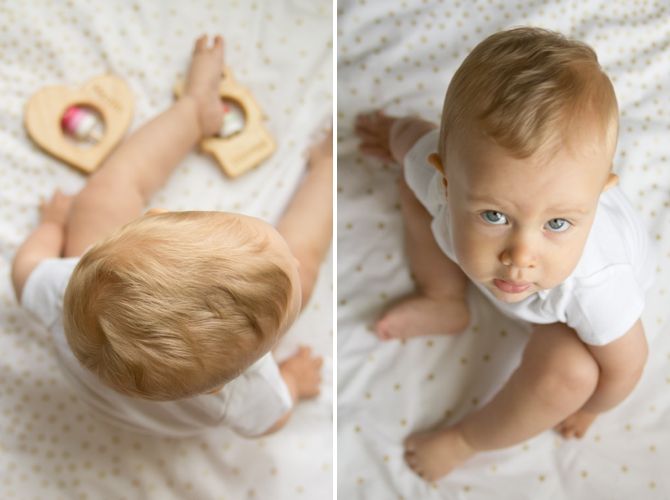 Love you Miss Merritt! Oh and for the record... the boys call her Meri and Meri-Pie. I debated for a long time about if we'd spell it with one R or two Rs... and one R won. But I also reserve the right to change my mind if we decide to go with Merri.