The boys wanted to take some pictures when I was doing Merritt's nine month pictures... and I'm so glad I let them. As per usual, they are a mess. I had just let Keaton take a bath because he got very sandy playing outside so his hair is in (awesome) wet ringlets and he's just in undies... and the two big boys are both wearing each other's shirts. Don't even care because the pictures crack me up so much.


I'd like to say that Keaton was in rare form... but that just isn't true. He's nuts like 90% of the time. He really wanted to knock everyone over, and as you can see, only one of his brothers was willing to ham it up with him. The other one was pretty much phoning it in.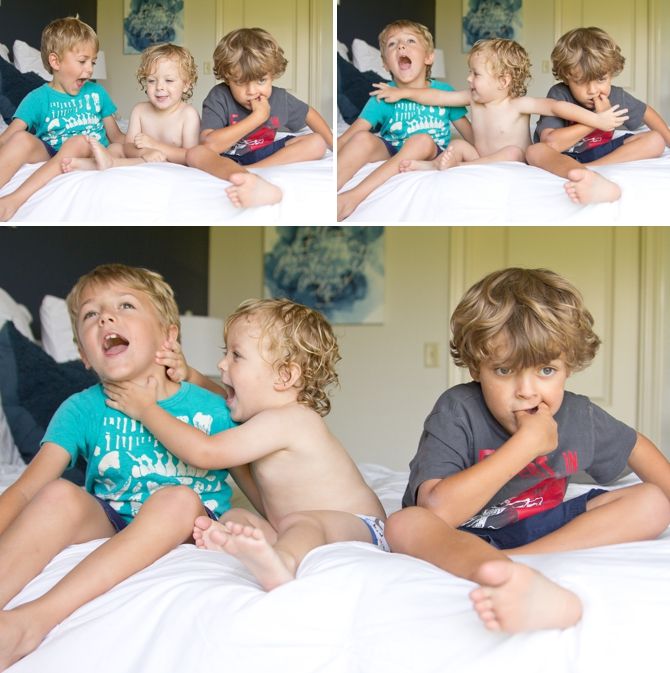 I kind of gave up on Keaton being in a picture because he was really just wildly rolling around... but I love that he tried to sneak in anyways.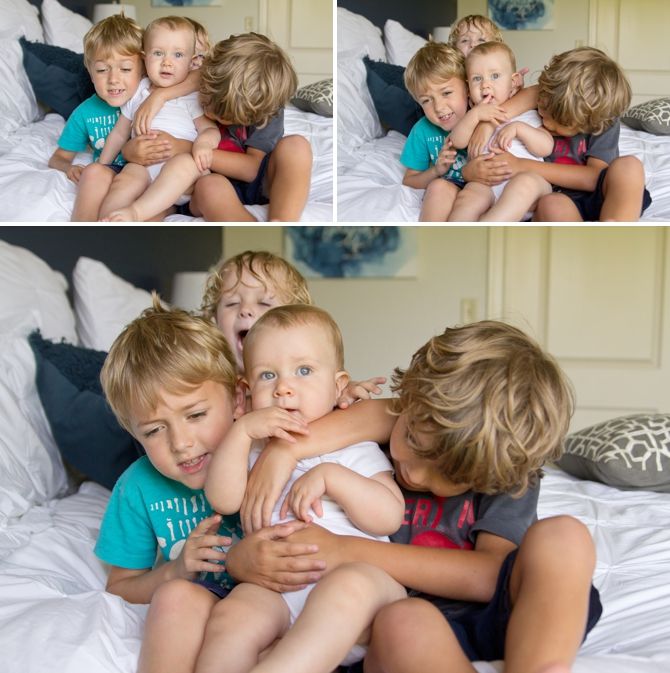 Tried to set him beside Finley, but he really just wanted to giggle and flop backwards. Finley and Braden BOTH wanted to hold Merritt and she was pretty sweet about being held by so many little boy arms.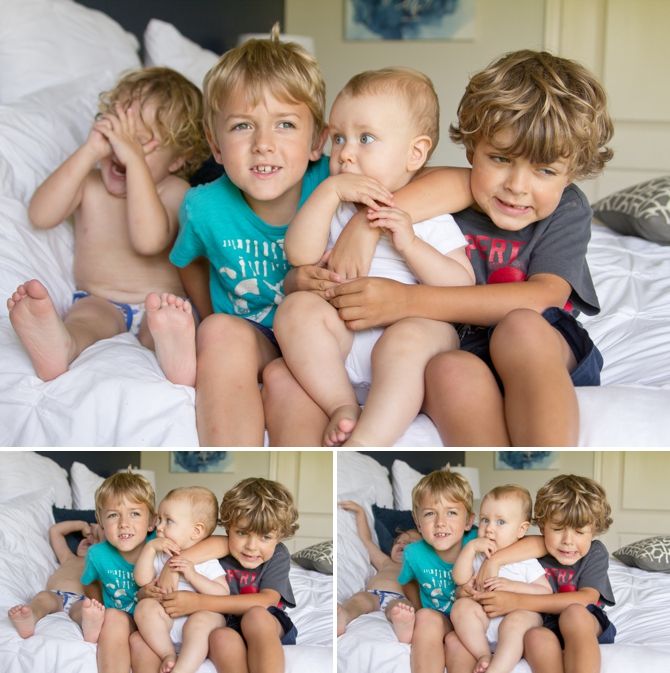 Also? Finley--doing a pretty good job smiling. Braden--basically cute no matter what.




I tried to coach Braden on his smiling and this is what I got. Classic.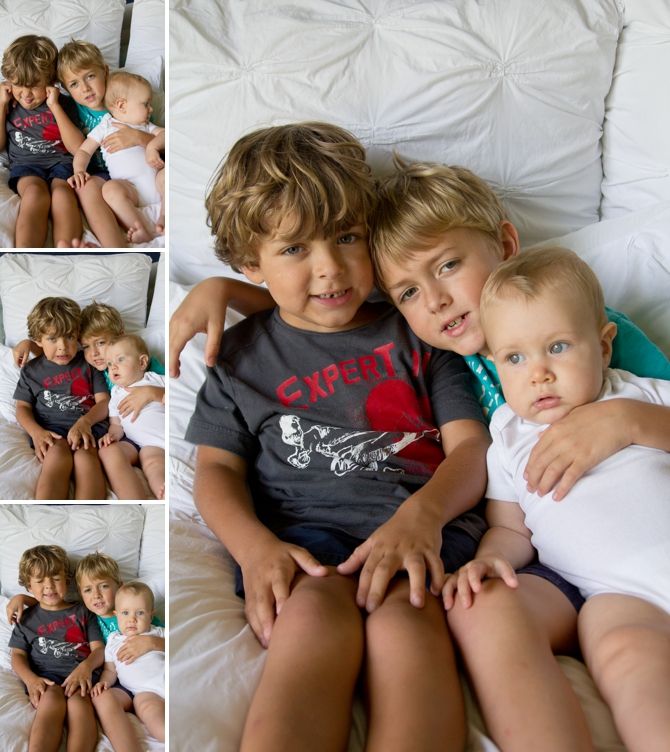 Once again, I gave up on Keaton. He was crawling around on the bed and hiding under pillows... until he wasn't. He popped up behind the boys... meaning I got some genuine smiles out of them and Merritt didn't cry. Miracle.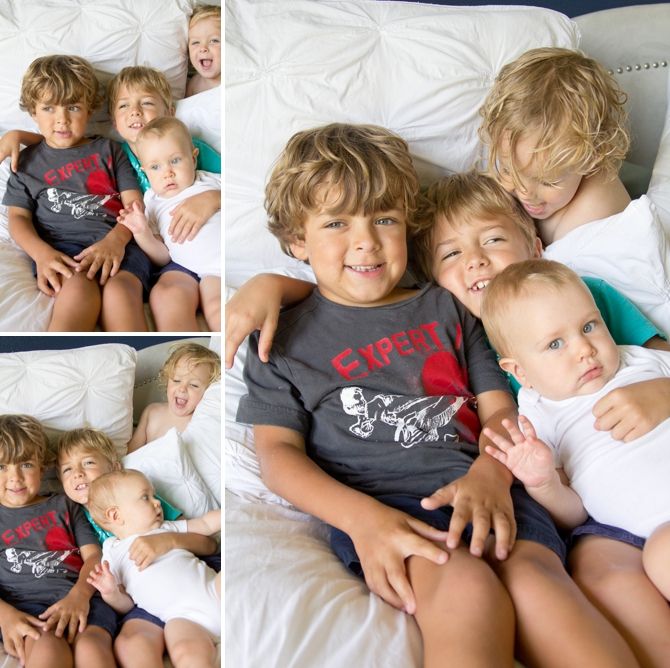 Then I had to break things up before Keaton pounced on my baby. She's so tolerant.