My kids have all been early teethers--and it seems like they are a bit ahead of the curve on losing teeth too! Especially Keaton... who lost his first two teeth at the ripe age of ONE. Finley lost his bottom two teeth awhile ago--the first one was lost while eating a hamburger. He never even noticed--Sol just saw there was a gap! So that tooth is somewhere in the Beaumont sewer system currently.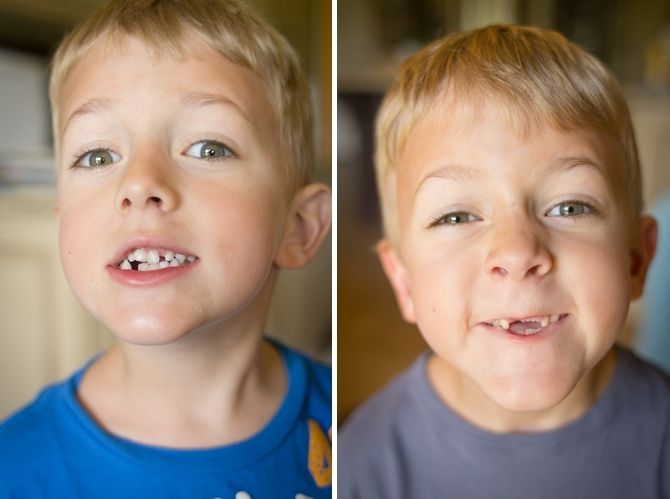 Within the span of a week, he lost both top teeth and one of the side bottom teeth. The top two had been loose for so long. In June they had gotten knocked to the side at basketball camp--instead of being evenly spaced, they were both pushed to the right (you can see in the picture in the blue shirt!) They really needed to come out--he had a hard time eating and both were dying an possibly getting infected. We pulled out the first one but he really wanted the second to fall out on its own.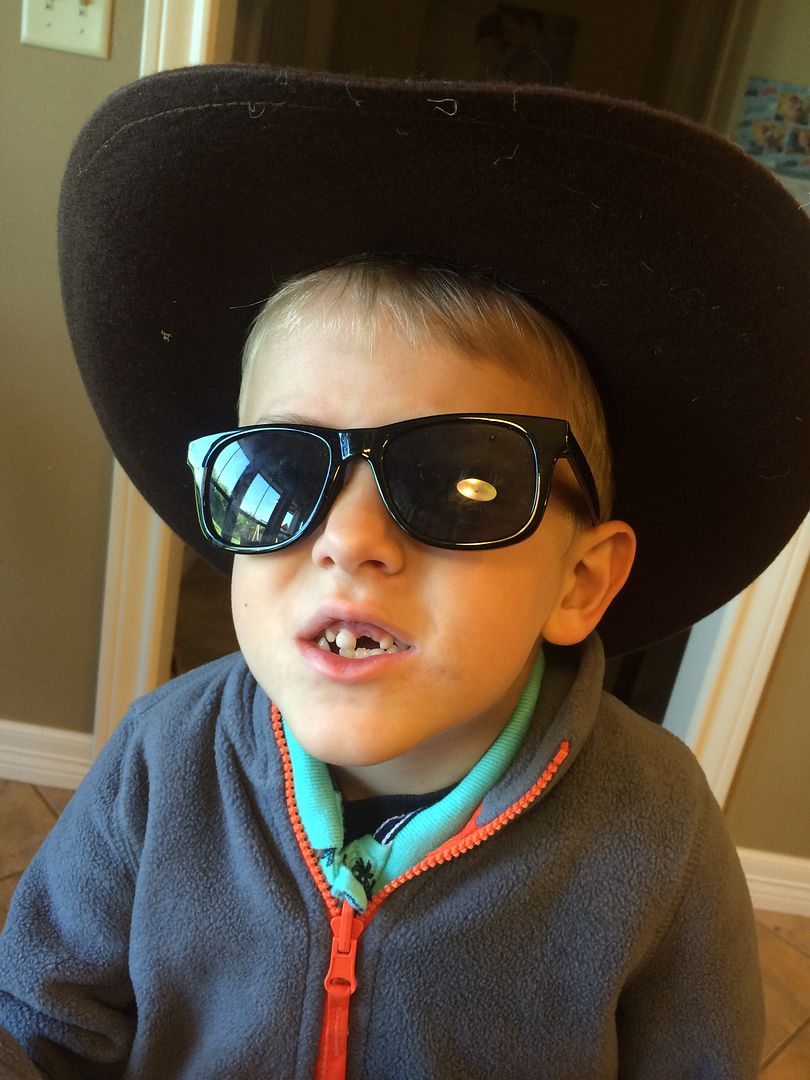 I should have taken a picture on my nice camera of his one ganky tooth--but this iPhone one will work! It was just ridiculous. Kind of twisted sideways--and not looking good at all. Also, I think he was dressed up like a secret agent.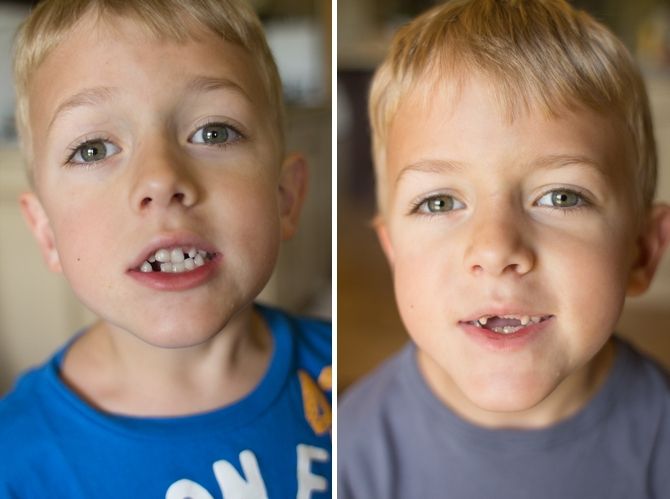 Eventually we pinned him down and pulled out the other one--promising him a Lego set if he cooperated. It seriously was starting to look infected! He did NOT think that was a good idea, but as soon as Sol popped it out he realized that he had been fussing for nothing. Sol really wanted to tie it to a doorknob to pull it out... Finley was not convinced. Finley's looking forward to the big teeth coming in so he can get back to eating apples--but in the meantime, we're enjoying the fact that Keaton and Finley are both slightly eating challenged!