Beaumont is hot. It's so hot, friends. And for some reason, there aren't many public pools. Actually I don't think there are any. Luckily, we have a few friends with pools that share their cool water with us.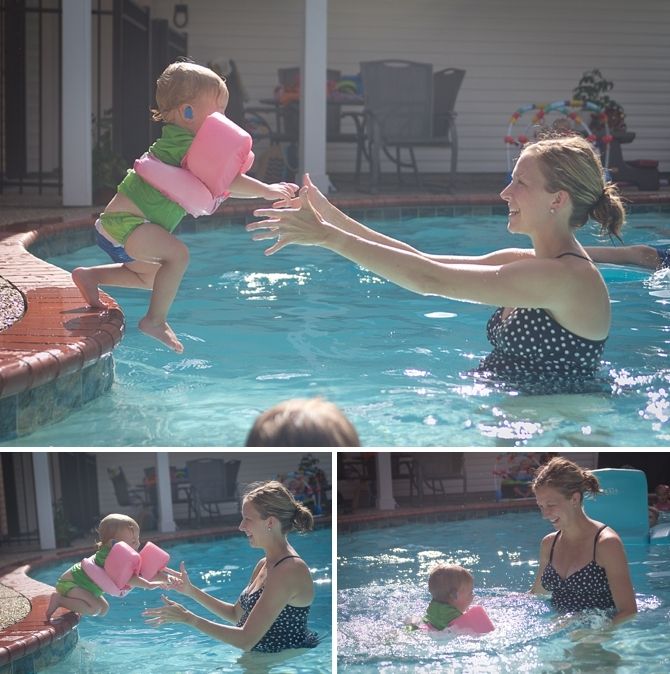 These pictures are rare gems--because I'm in them! Also because I'm super pregnant. Jenn came to visit and grabbed my camera and snapped some of me with the boys and I'm so grateful. We put Keaton in swimming lessons this year (see video below!) and he surprised me with how much he took to it. I'd always kind of scoffed at babies in swim lessons... but he kind of can swim! When he started jumping in he was doing more of a dive which was a bit scary... but he eventually changed it to a jump.
Braden is a reluctant swimmer, but he can do it. He'd rather wear his floatie and paddle around independently... but he's actually a decent swimmer when you can motivate him to do it. He loves to jump in and be thrown and just play in the water.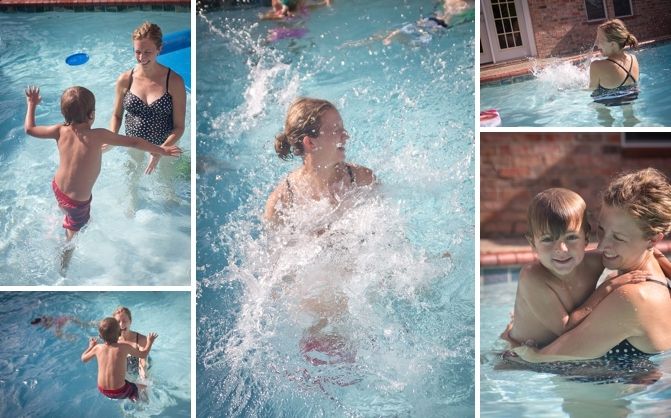 Unfortunately, Finley isn't in any pictures. He's gotten the hang of swimming this summer--it's so strange to have a kid that can maneuver around and not drown! The videos below are on the boys' last day of swimming lessons--and unfortunately, Finley got a pretty serious head wound the day before that required five staples, so he had to sit out of swimming. It's been an eventful few months with our emergency room visits!
Keaton just cracks me up in the pool. He's pretty good at leaving his earplugs in, but will sometimes take them out and hand them to me. He's content to wear the floatie and likes to kick around. Braden is a cute swimmer but tends to not put his head up to breathe! He really did not like lessons, but he did it! And I'm so proud of him.