All I wanted to do before we left DC for Christmas is see the trains at the Botanic Gardens in DC. And eat at We The Pizza, which was unfortunately closed when we showed up. Not open on Sundays, FYI.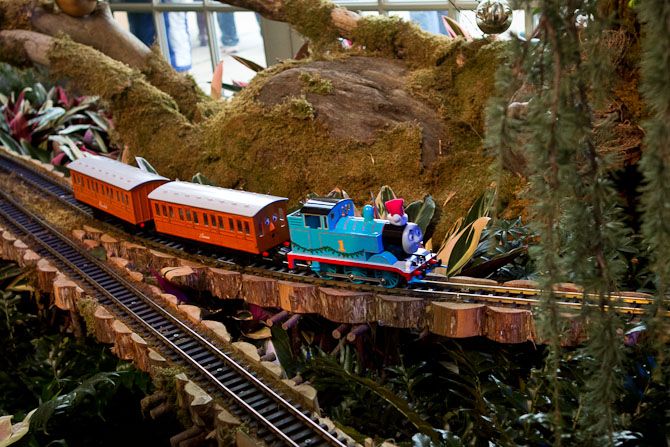 After waiting for an hour (forty five minutes of it outside!) we finally got into the room holding the trains! The Gardens set up trains every year--there were three or four Thomas Trains running around through a little wintery village.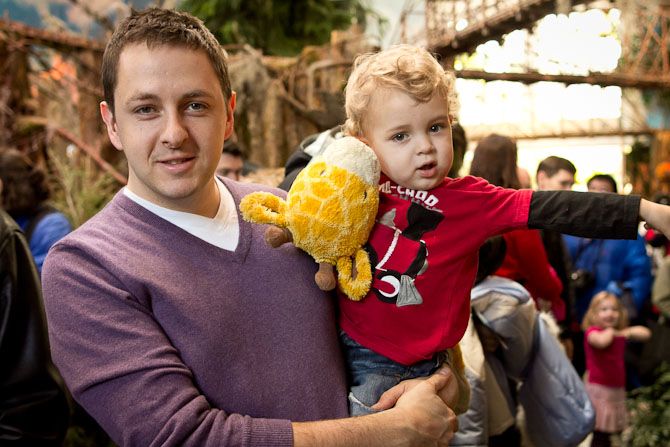 It really was impressive--there were lots of DC attraction built from live woodlandy stuff. As you can tell, I really did a lot of research about this.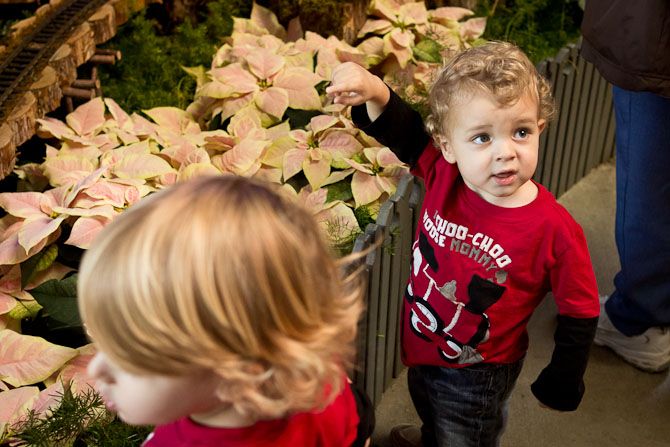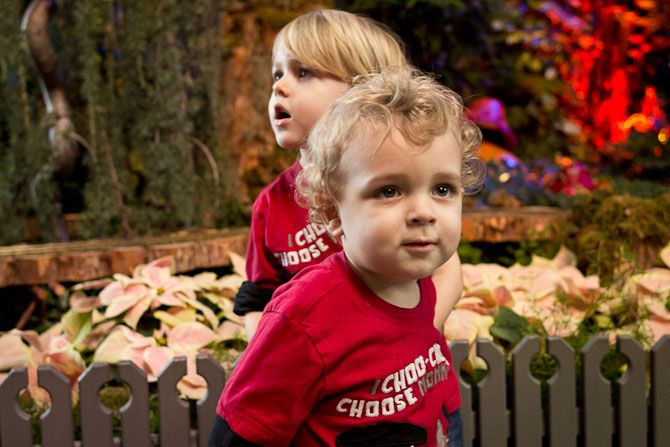 Both boys liked the exhibit--but Braden LOVED it. He yelled TWAIN TWAIN and CHOO CHOO! pretty much the whole time we were there. And humidity was kind to his curls. It was totally worth the wait and way more crowded than you can tell from these pictures. I love the pictures of the boys with their daddy (in their train shirts!) because they can't peel their eyes off the trains running over their heads.