Remind me next year--pictures are easier to shoot when you decorate a tree before the sun sets.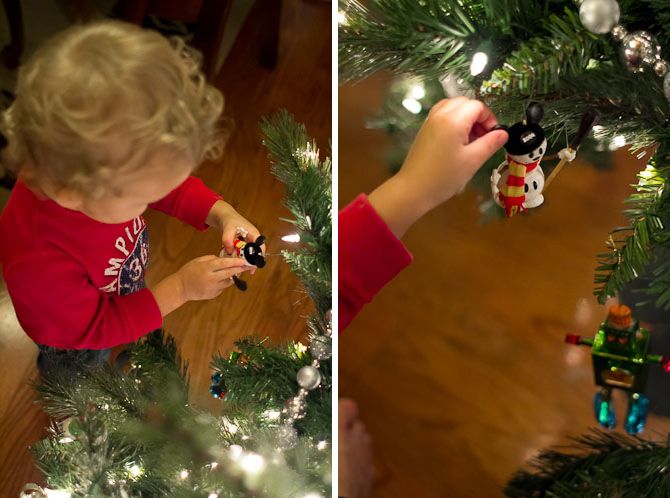 Everybody likes the snowman Mickey Mouse ornament! Braden has been very respectful of the tree--he's surprisingly completely disinterested in it. Both boys fight over a bell ornament whenever they remember about it--thanks Polar Express!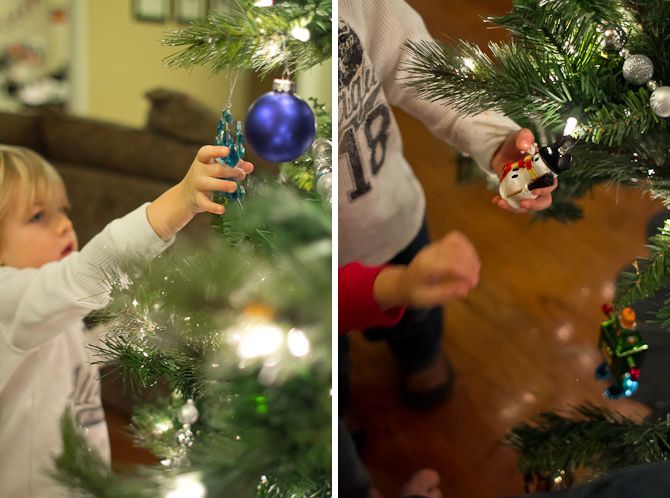 Finley was very excited about the star on the top of the tree--something he thinks is crucial to it being Christmas. That poor kid has a very confused idea of Christmas--some conglomerate of Polar Express, Jesus, snow and Santa. It's tough to be three.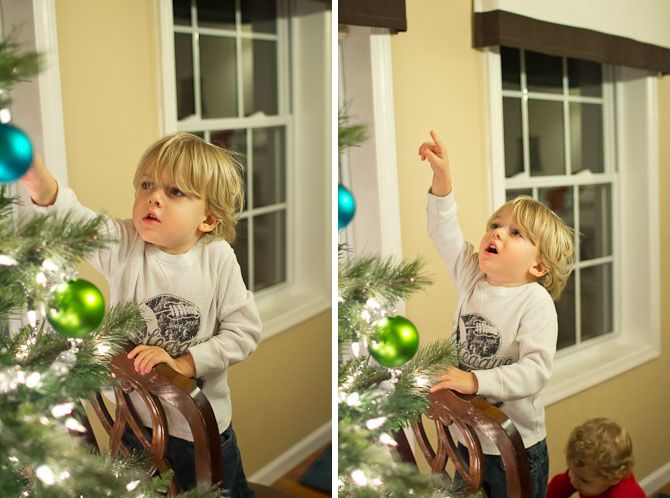 And here are those sweet boys
last year
... I can't believe how much bigger they are!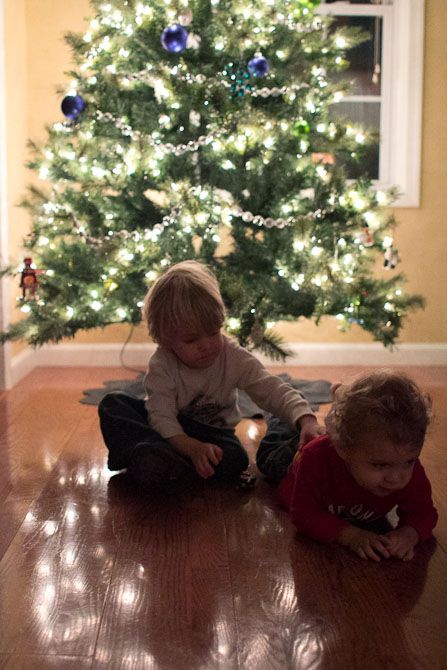 I totally forgot about this fabulous and completely expected picture from our time in Louisville over Thanksgiving. Finley not smiling. Braden screaming because he's sure he's going to get left with Santa forever. Typical.