If you follow me on any other forms of social media, you probably saw previews of the big MONSTER BASH we threw a few weeks ago. We were waiting to post pictures because the party was going to featured on a popular party planning site... and the
post
went up yesterday! We were so thrilled to be featured with
Kara's Party Ideas
again and were so honored they chose us.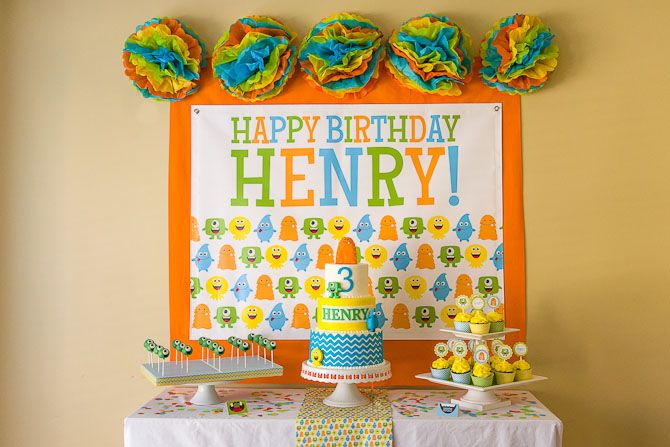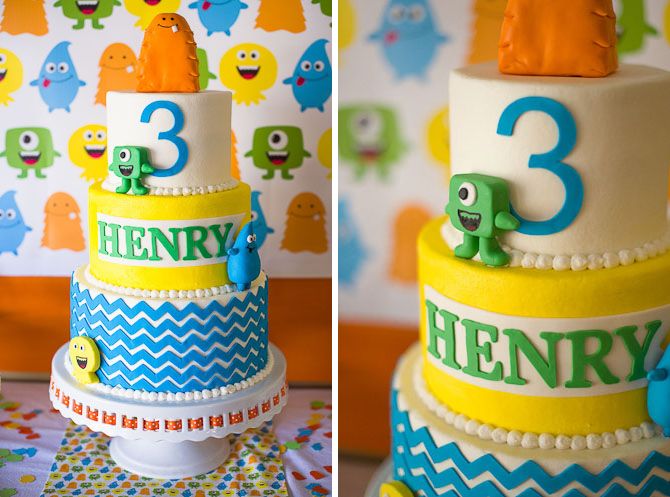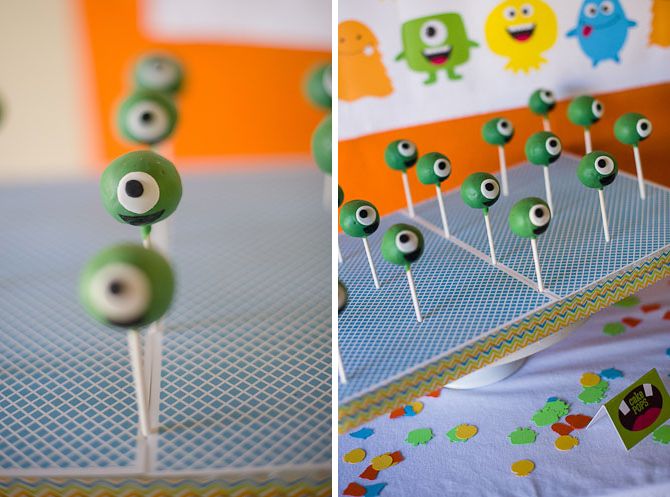 My friend Jenn's little boy was turning three and we sweetly convinced him he
needed
a monster party. And eventually he gave in.
Jenn is a fabulous photographer
and I was lucky she was willing to throw and even crazier party than I could have dreamed up. And then make it look so lovely through her lens! And her BFF
Mandie
made the prettiest cake I've ever seen... and cupcakes... and cruffle pops. Just gorgeous.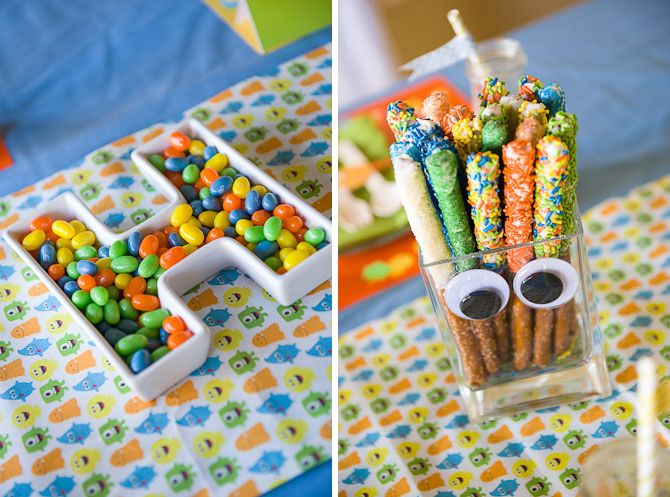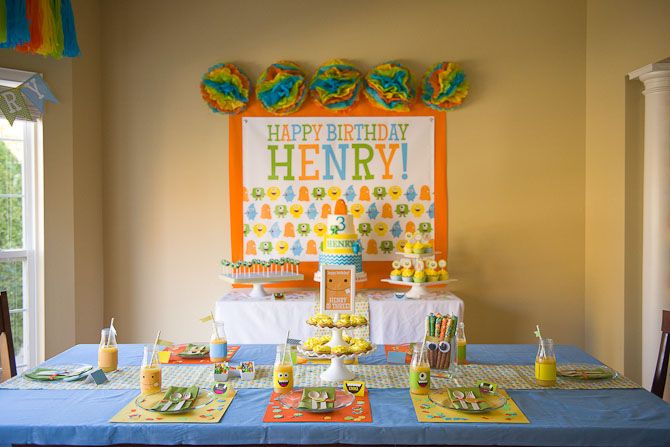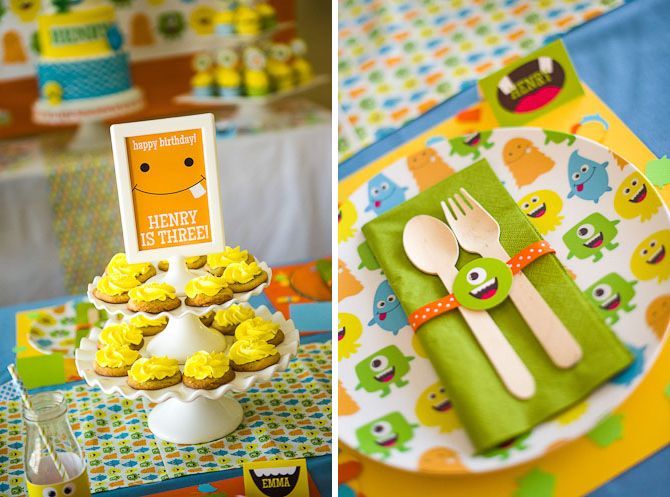 The problem with this party is that Jenn and I couldn't really tell each other no. Custom printed fabric? Yes. Googly eyes on everything? Sure thing. Large vinyl backdrop? Of course. Thousands of monster silhouettes for confetti and garlands? Obviously.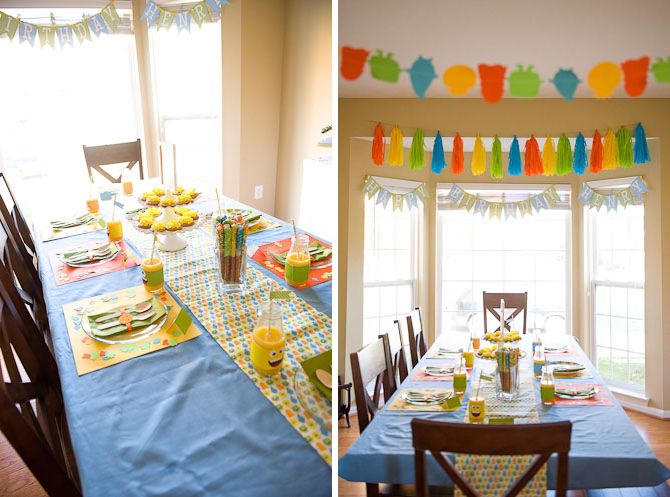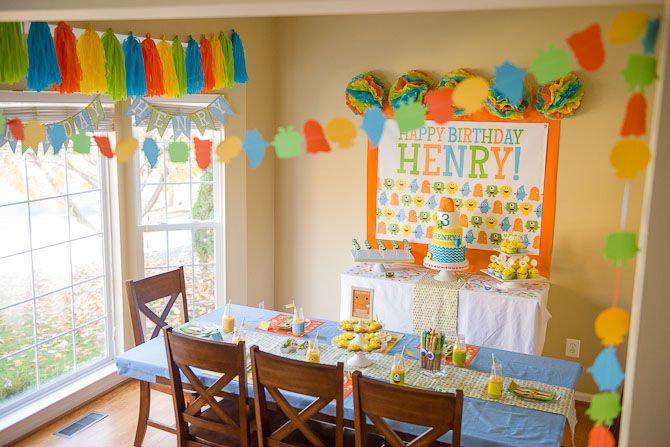 The favor table had so many of my favorite parts--I loved the silhouette banner with cut out letters so much! We grabbed some cheap white frames from Ikea and stuck more monster silhouettes in them, obviously with googly eyes. The favor table had little jars of Gobstoppers,
hand dyed monsters
and a darling little
monster gumball machine
.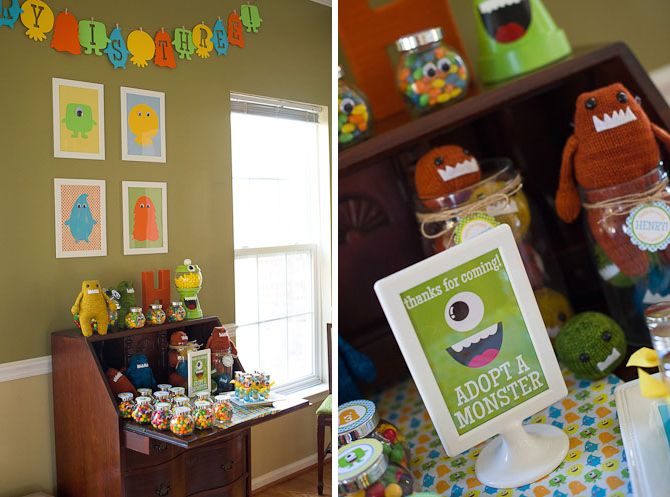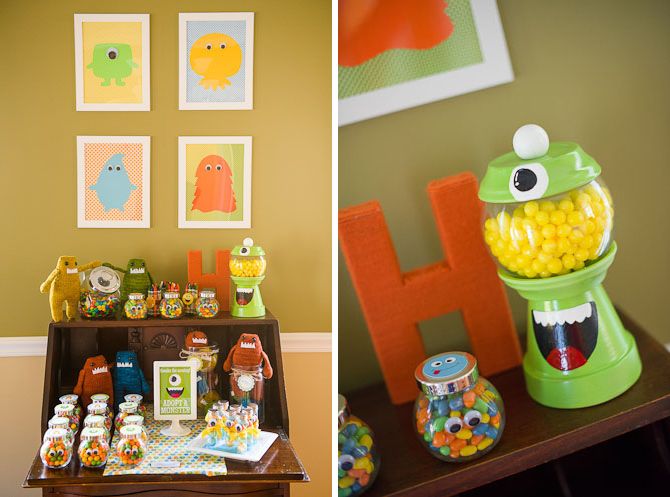 And my other favorite part (well, looks like the whole party was my favorite part...) was the fun photobooth. Braden really liked the the props. :)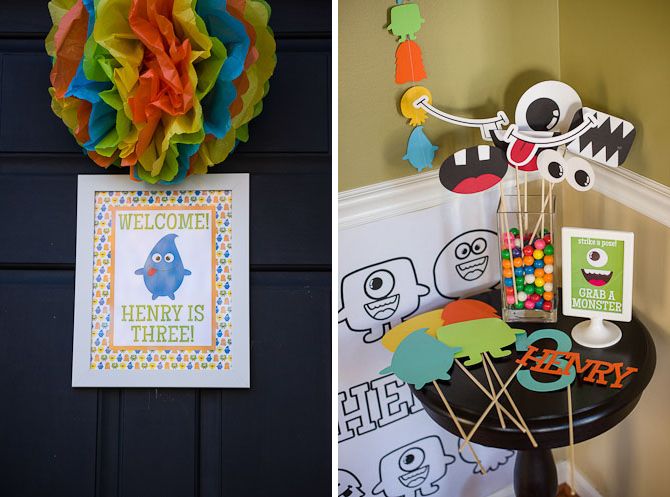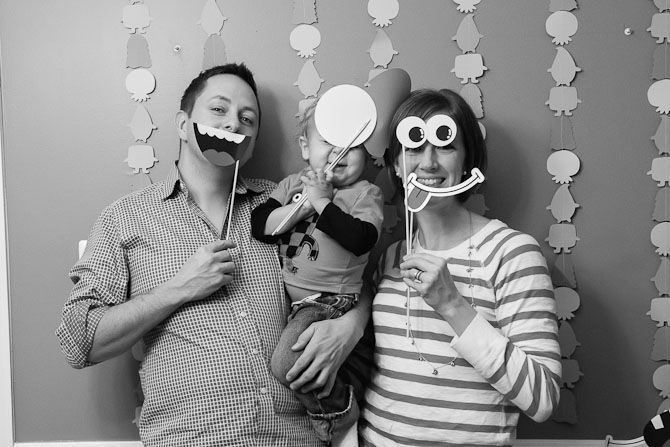 And my final favorite part--
the coloring wall
. Did you know you can print engineer prints at Staples for practically free? Well not free, but less than $10. Such a fun way to add some decor to a room and give the kids a fun activity to do. Braden could color until the end of time, so he was in HEAVEN.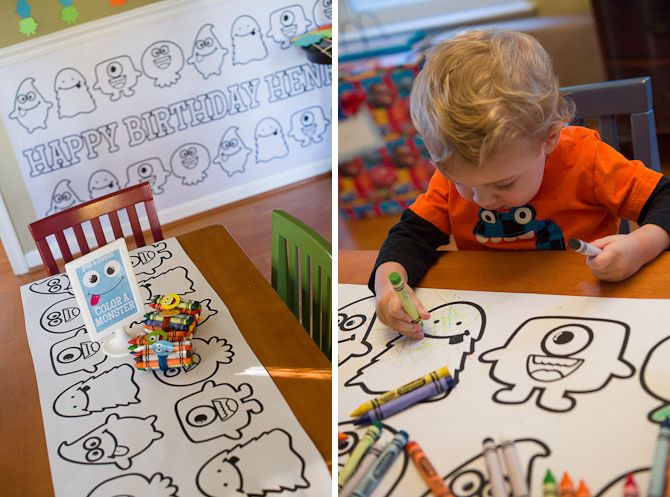 All
printables are available here.
And stay tuned for a few tutorials about making some of the tissue paper decorations! Hope you enjoyed the party--we had a blast planning and throwing it!