If you are lucky (and under four) then you might be receiving a present from Finley this year. One of the parts of Christmas he understands is GIVING gifts--which is exciting. He continues to ask for a bell for Christmas (thanks Polar Express!) which may be a step up from last year when he asked for a notebook and ONE crayon (thanks Blues Clues!)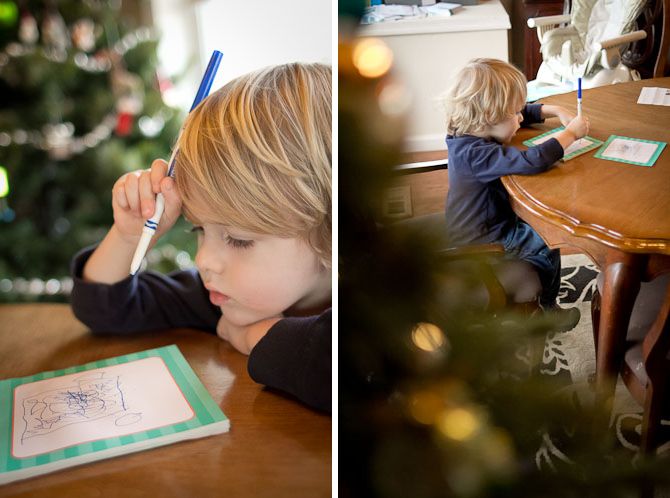 He all of the sudden, without my prompting, decided to draw pictures for all his friends. It was so interesting to watch his process--he had a very precise plan for these gifts. He drew everyone a bunch of pictures and chose ONE to stick on the front of every gift.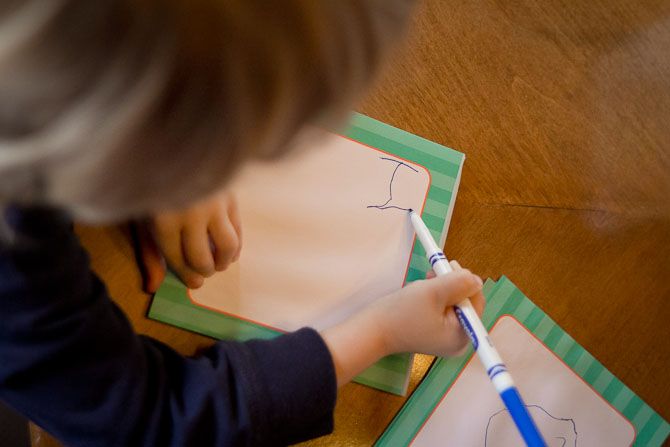 All of the sets of pictures include a drawing of a "pipe", a picture of him and his friend holding hands, and maybe their name if we are lucky.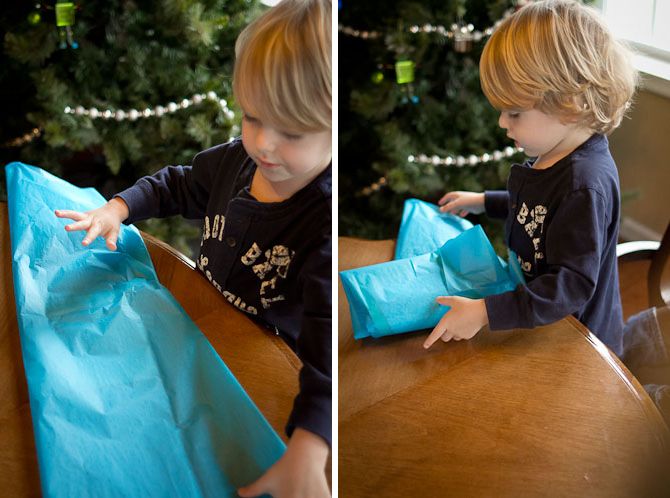 He wanted them wrapped up very specifically--in paper, with a bow and tape. It was sweet.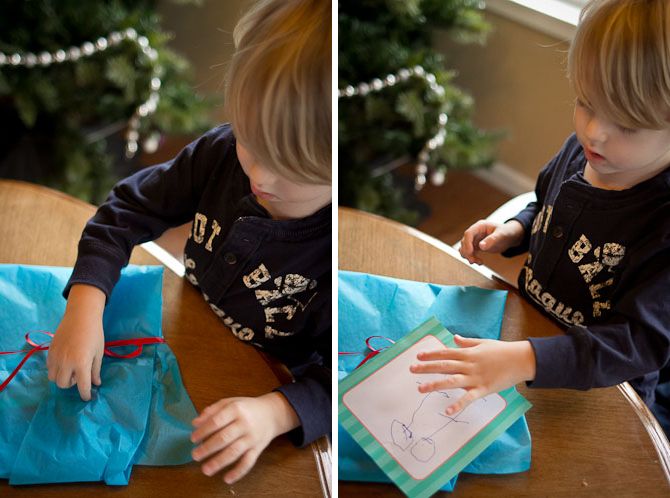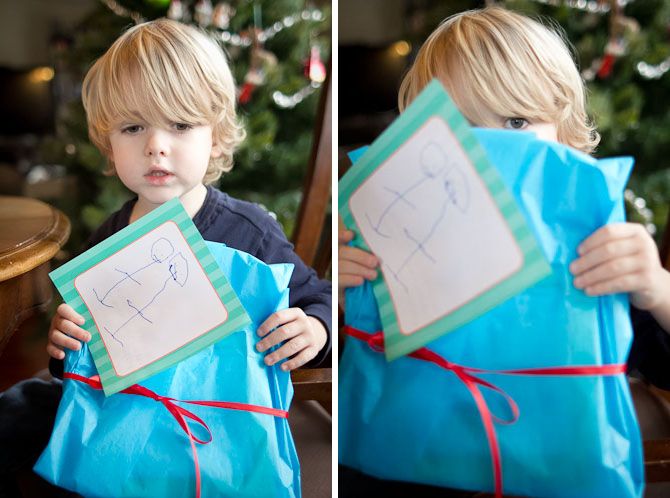 That bottom one says Christmas, in case you can't read three year old writing. I hope that I can find as much joy in gift giving as this little guy does!