Obviously, Merritt is a whole new world for us. She wears bows. Her clothes are new. Knowing that there's not a parade of sweet Scott girls to pass them down is a bit sad and makes every outfit she outgrows a little heartbreaking. Every time she's dressed extra cute Sol harasses me and says, "You are taking pictures of all her outfits, right?" And I tryyyy and I need to do better. Because it's a lot easier to keep pictures than the actual outfits.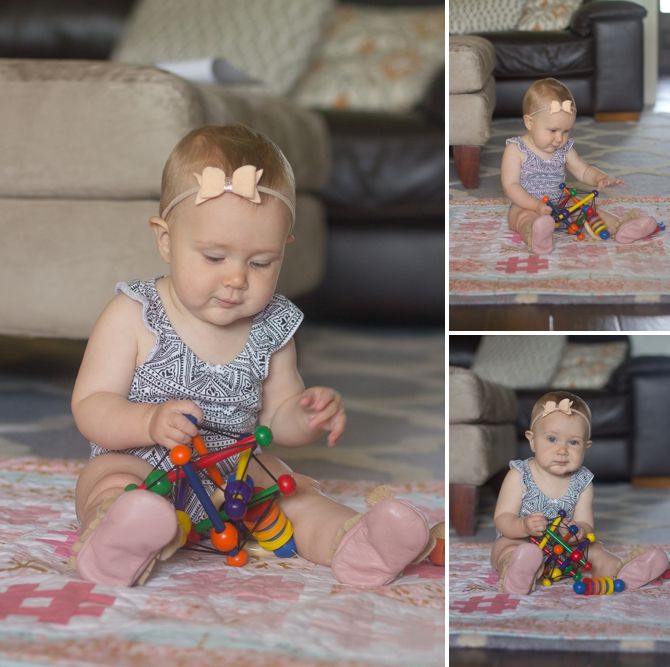 Anyways, I did manage to get the camera out and take a few pictures of her playing with the great state of Texas. As you can see, it's delicious and just the right shape and size for gnawing on.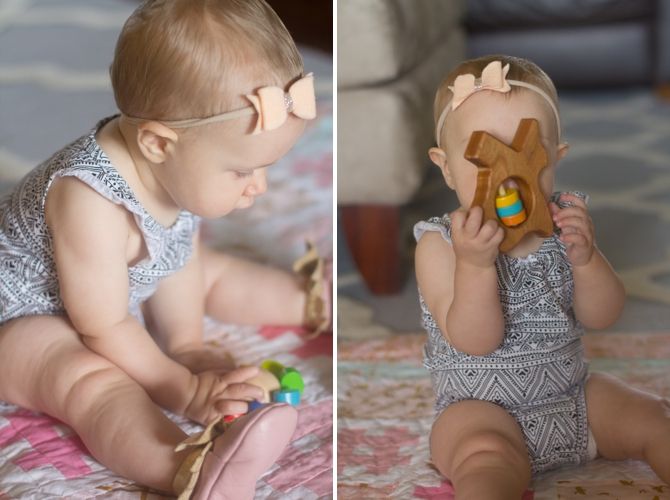 She had just gotten the hang of sitting in these pictures--and my goodness, I never want to forget those sweet thighs. I'm glad she giggles when I squeeze them because that's all I ever want to do.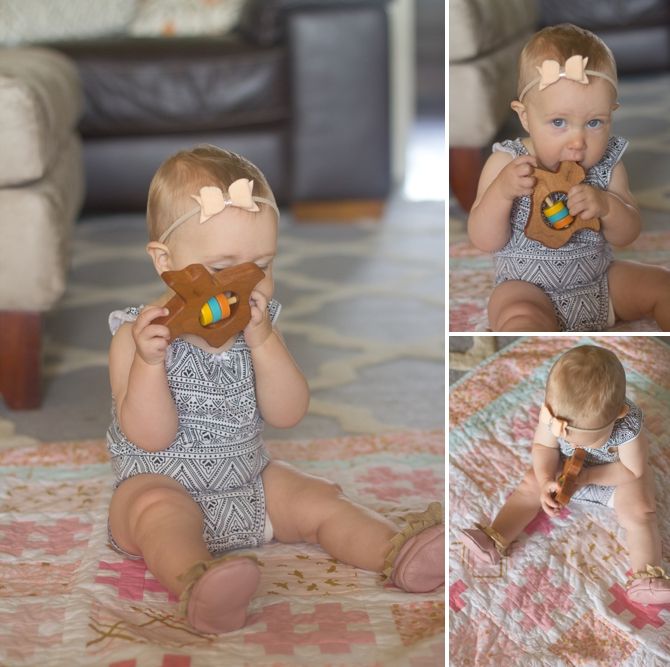 She's a joy. That's all.