After hand-making elaborate Halloween costumes the last two years, I was totally planning on letting the boys be whatever they wanted from the costumes we have lying around. I figured they'd love to be superheroes and I wouldn't have to do a thing. Unfortunately... my sweet Braden had a VERY strong opinion on his costume, and it was too cute for me not to indulge him.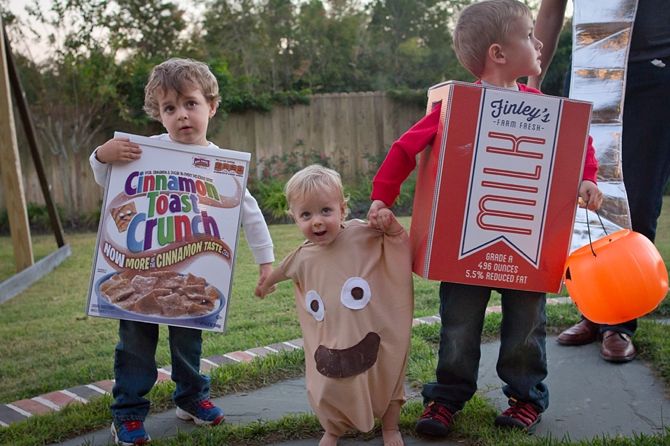 Whenever I'd ask Braden what he wanted to be leading up to Halloween, he'd reply, "Cinnamon Toast Crunch!" And I'd laugh and forget his answer--only to go through the same thing next time I asked him. Eventually I decided to see if we could make it work--and came up with matching outfits for the rest of the crew.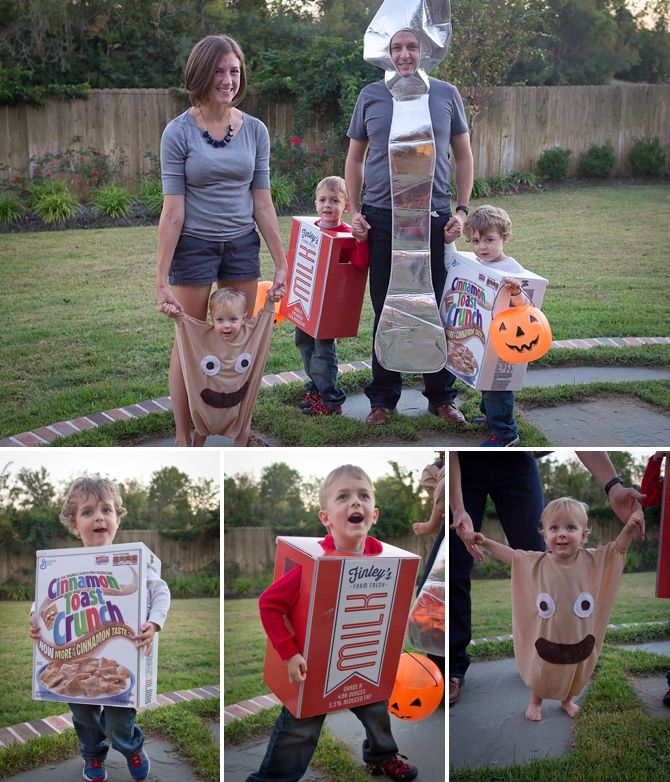 Braden was (obviously) a box of Cinnamon Toast Crunch, Finley was a carton of milk and Keaton was a square of cinnamon toast crunch. Sol was a spoon and I was going to be a bowl, but that ended up being too much work for me to pull together, so I was just me.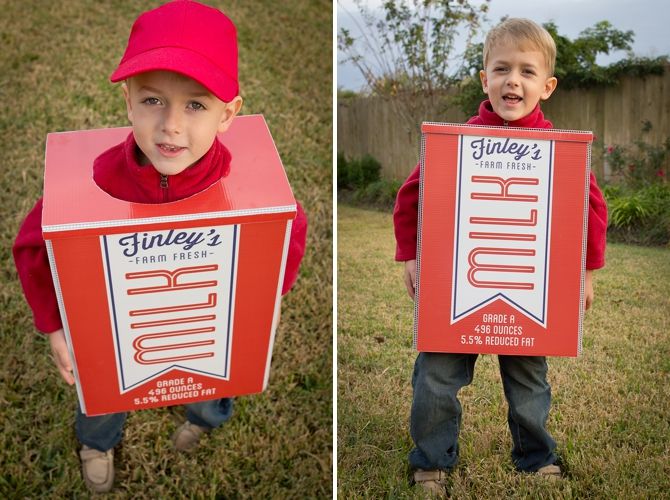 I was completely surprised how willing Finley was to go along with plan to be milk--he was excited about it and thought his costume was awesome.
Braden, however, was not thrilled with his costume. The first time he tried it on the head hole was too small and it hurt his face--so after that he REFUSED to wear it unless I bribed him. I was not about to let him get away with not wearing his costume after we built Halloween around him... :) He also fell down a few times and couldn't get up--which was kind of funny but made him a little upset. After he got in the costume, he was happy though!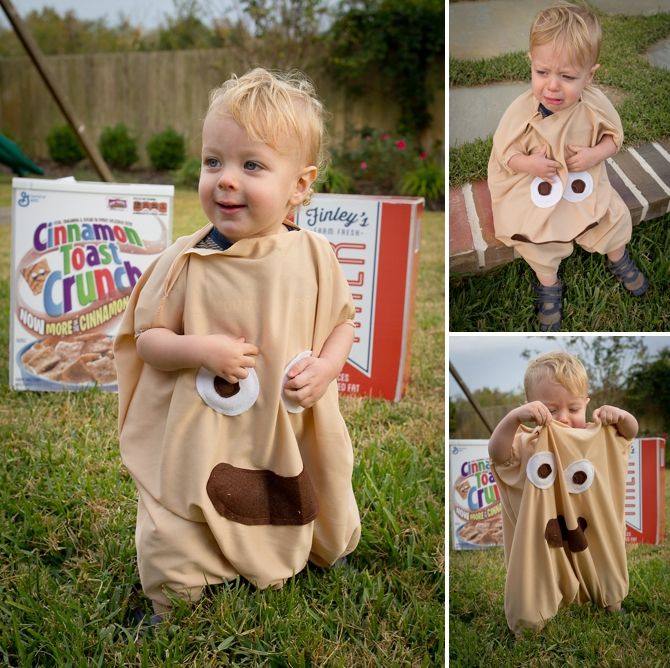 Look at Keaton! Standing on his own! His costume cracks me up. It's basically just a large square with elastic holes on the corner. It makes me laugh and only sometimes made him cry.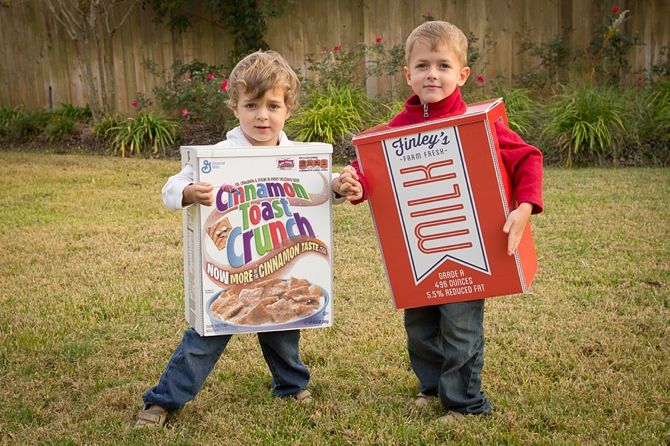 I had the boxes printed at a local sign company and they were kind enough to assemble them too! I think they are totally amazing.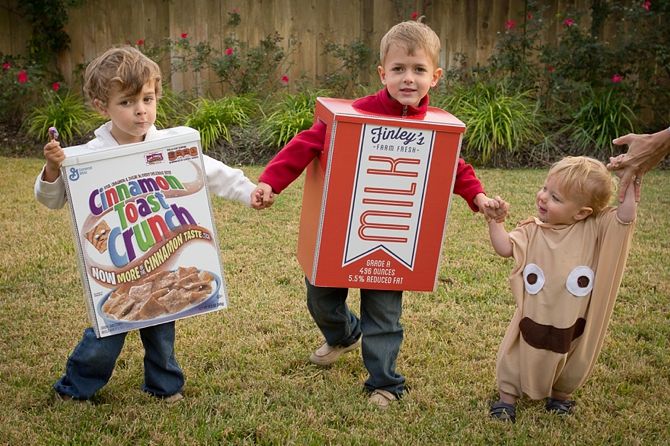 This second set of pictures was taken a week after Halloween--it was getting dark when we took pictures on Halloween and I didn't get a few of the shots I wanted, so I bribed them to get back in their costumes later! I literally made everyone cry during the second photoshoot. It was preeeeetttty impressive. Don't worry, we had candy after and everyone was much happier.