We're home--which means things are getting busier! I'm not stuck in a hospital bed anymore which means my time to sit with my laptop has diminished.
In the meantime, here are a few pictures. I have lots of things I want to remember and type out--and I will as soon as I have the time! Braden is so good and so sweet and Finley is adjusting really well... aside from a MAJOR meltdown about not being able to wear an "ornssshhh" diaper because all the orange diapers are dirty. That's why I like Braden so much--he doesn't protest about what color diaper he wears.
Here's the whole family--all FOUR of us!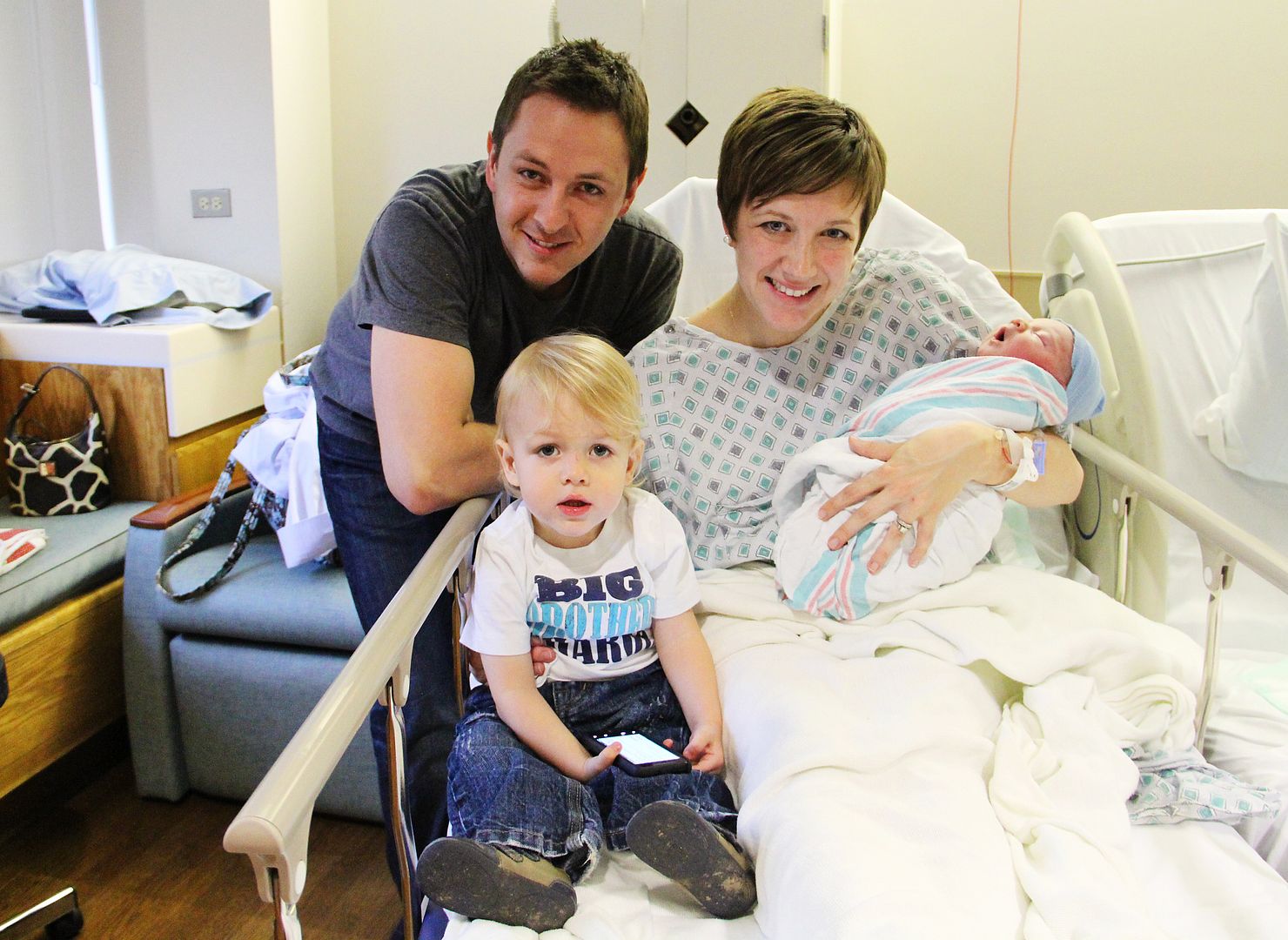 And here is Braden's cute little face. More regular picture taking and posting will resume... sometime.