The stars aligned Labor Day weekend and we made a quick trip to Charlottesville to see
the Woods
and
the Barretts
. Both Barretts are in residency and they happened to both have the weekend off! We showed up with Carlos O'Kelly's queso and the fun began. (For as many photography enthusiasts as we had gathered, there are very few pictures--these are all Dane's. Sorry. Here's one of me and Meg. Just because.)
Our last trip out, we got to go apple picking--this year we went peach picking with one extra baby (Ed$$)!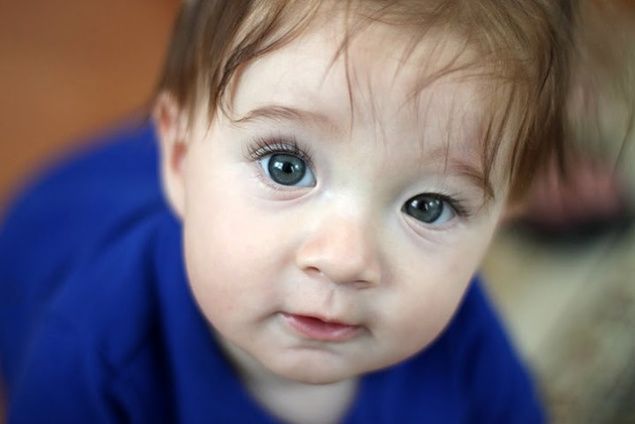 It was the last day of peach season and we were committed to finding peaches. We walked VERY far in the wrong direction, but eventually found some beautiful, delicious peaches. We're planning some fruit harvesting trips to exotic locations--grapes in Napa, bananas in Colombia and oranges in Florida...
Last year
, Cory used his impressive wingspan to take a group picture of all of us. We only brought the 50mm lens this year, so we had to use a homemade tripod.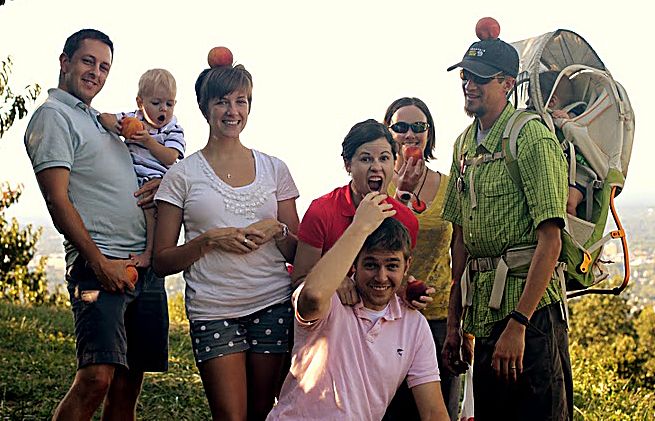 As you can tell we had a fun time. Carrie, Megan and I also believe that we have reached critical friend mass, so BSCers, start planning your trip out here while we all live in the same state.