I was overwhelmed (and validated!) by
all the comments about my poor pup's haircut
--thanks for coming out of the woodwork to comment, text or email me about how hard you laughed. We're still laughing over here. It's always a pleasant surprise to know that more than my mom and Vic are reading.
Since Vic is gone, it's a lot harder for me to get pictures with me in them... so here's my effort for this week. Bald Copper, semi smiley Finley and LL Cool B (that's Braden's rapper name.)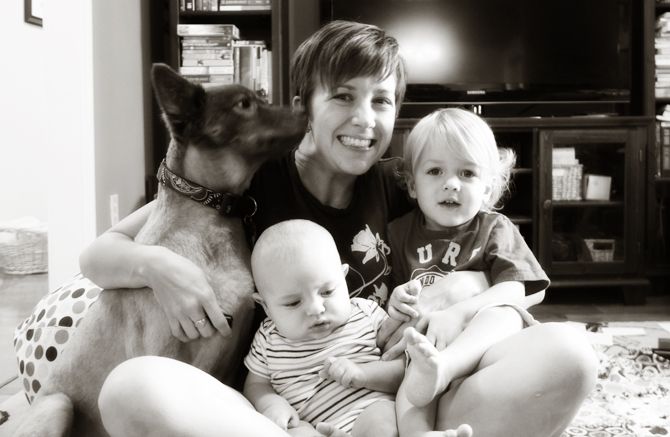 I may be making a weird face and have less than perfect hair, but at least I have this picture to remember all the days I spend sitting on the floor wrangling children.