Thing That Did Not Go as Planned #1: Running 11 miles.
I guess it went more or less the way I planned it--I ran 11 miles in under 2 hours. I averaged about 10:12 per mile and was pretty proud of that. The thing that did not go according to plan was the weather. I got up real early so it would still be cool--but the humidity was 97%. I'm no meteorologist, but I'm pretty sure that means if it was 3% higher I would have actually been swimming. Not cool, weather (pun intended.)
Thing That Did Not Go as Planned #2: Buying a new nursing tank.
Target has a daily deals thing kind of like Groupon--and I thought I was getting a great deal on my favorite
nursing tank
. The sizing was a little weird; I had to choose XS, 1, 2, 3, or 4. I decided 2 sounded good since my current one is a small. NOPE. Apparently 2 means 2XL.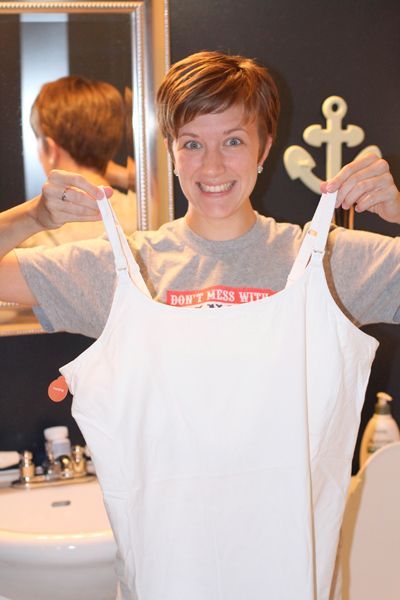 Thing That Did Not Go as Planned #3: Copper's Grooming.
Copper needed to be groomed. He was MAN-GY. This is mostly due to the week he spent outside--a silent protest when we were out of town. Apparently he really thought he was showing us who was boss. We came back and he looked like a wild animal. I don't have a great before picture, but here's an old one. Isn't he majestic? And hairy?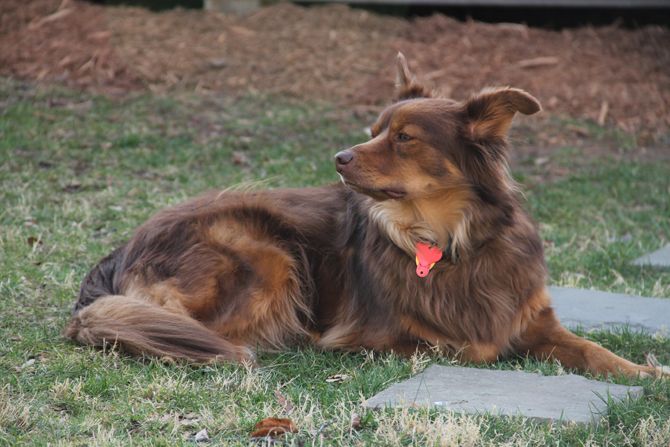 I let Sol take him to be groomed. I should have known better--Sol frequently talks about how he wants to "bic" Copper--meaning shave him. He promised me he told the Petco people to cut his hair "as short as would still look good." And this is what we got. Forgive the poor picture quality today--Copper is a little embarrassed.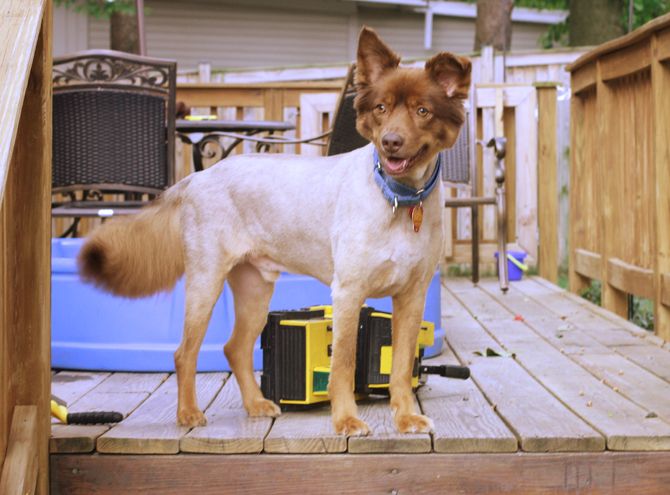 I gasped loudly when I saw him. I had no words for a long time. He's a big fluffy pup and he kind of looks like a rat now. With a dog head and tail. Like Frankenstein's monster. He slinks around the house like he knows he's naked--Finley and I like to tell him to put his pants back on. Poor pup. On the plus side, I think I can stop vacuuming once a day. Thoughts on the new do?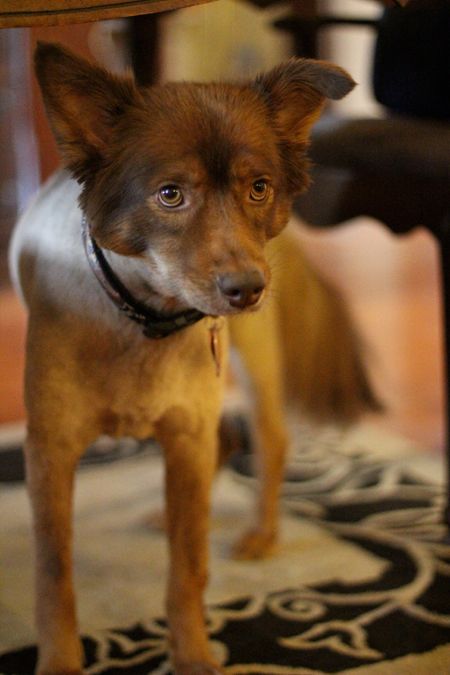 Thing That Did Not Go as Planned #4: Snuggling.
Actually, this last one went exactly the way I planned it. I wanted to take a nap with Braden--there's nothing like snuggling with a little baby. Eventually he flipped himself on his belly, got his thumb and slept in my armpit. Bliss.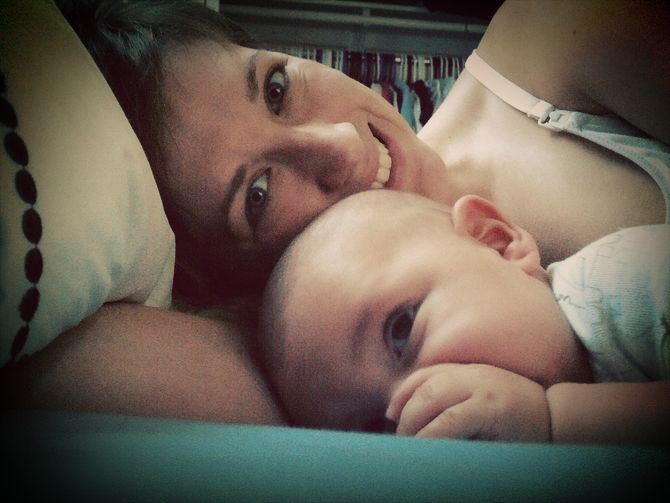 I may have fixed the comments--so if you ever try to comment and fail (all 3 of you who email me your comments) try again today!