Have you tried
Larabars
? They are one of my favorite snacks--but I rarely buy them because they are kind of pricey: a little over a dollar each. After eating my last batch and being sad that I didn't have anymore, I realized I had all the ingredients at home to make them--even dates! Most recipes that I found call for Medjool dates--I had some of those on hand, but have since bought some that are already pitted and I'm not sure if they are Medjool. I have no idea what Medjool even means. Medjool. What a fun word!
My favorite flavor is Cherry Pie--so all I needed was dates, dried cherries, almonds... and I added cocoa because it would be crazy not to. I was only missing one thing to make these yummy treats--a food processor. I used Vic's to
make all of Finley's baby food
, so I decided I should go out and buy one for myself now that she's gone. Tear.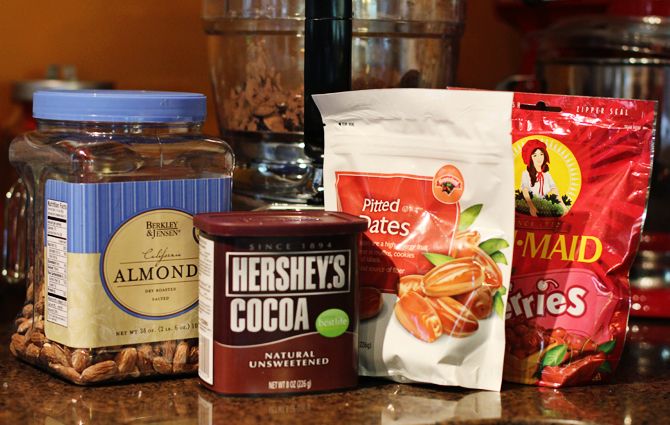 Look at me! I'm a food blogger! Just kidding, my kitchen is not conducive for photography and I only have the patience this once to photograph making something. Here's the recipe I used for this batch:
1/2 c dates
1/2 c cherries
1/2 c almonds
2 tbsp cocoa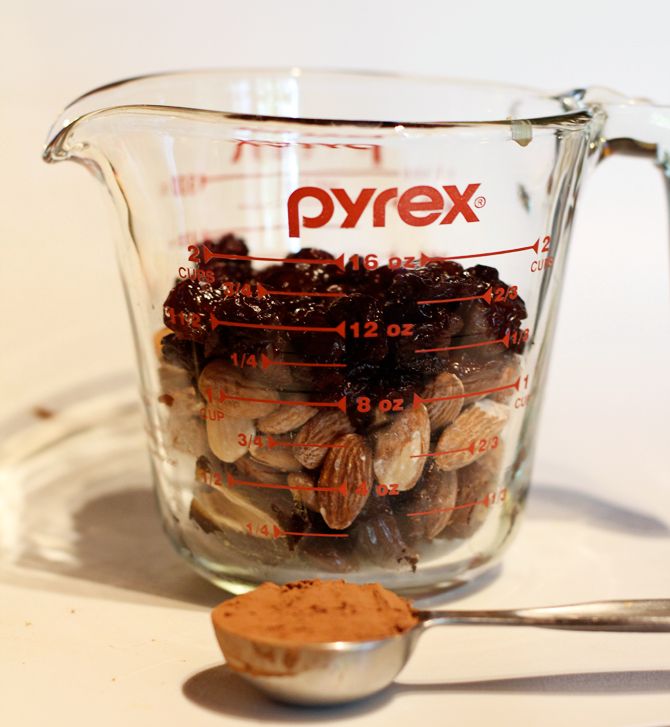 I threw it all in the food processor and whirled it up for a little over a minute. You can do it a little more or less, depending on what texture you like. You can also do the fruit and nuts separately if you want to leave the nuts in bigger chunks. Or you can process the heck out of it, that way you don't have to chew.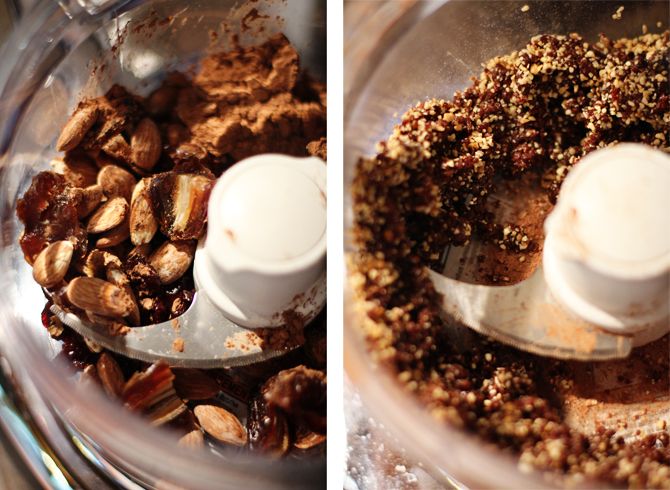 Then I dumped it in a Ziploc baggie and rolled it until it was flat.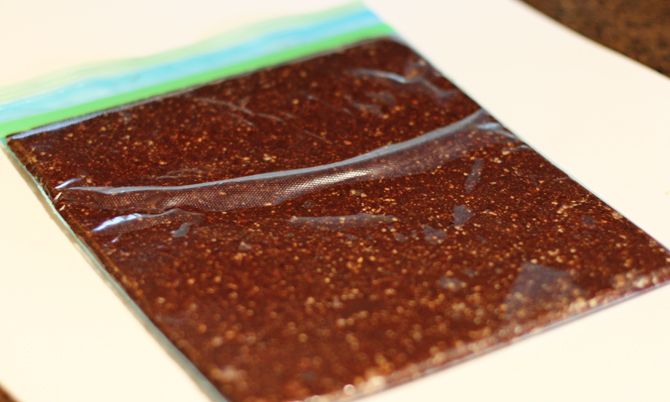 And cut it into 8 bars. Although you can make them whatever shape you want--roll it into little balls, cut it into cute stars. Or make them boring bars.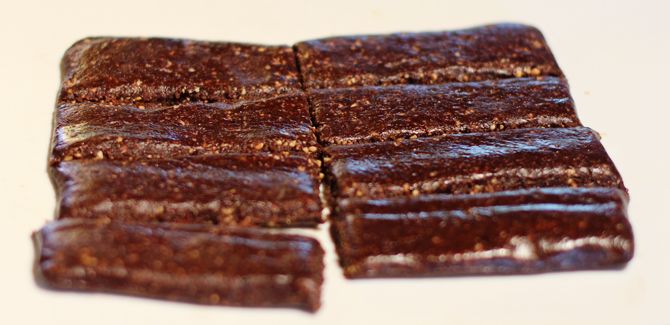 They store for quite a while in the fridge--wrapped up neatly in Saran Wrap.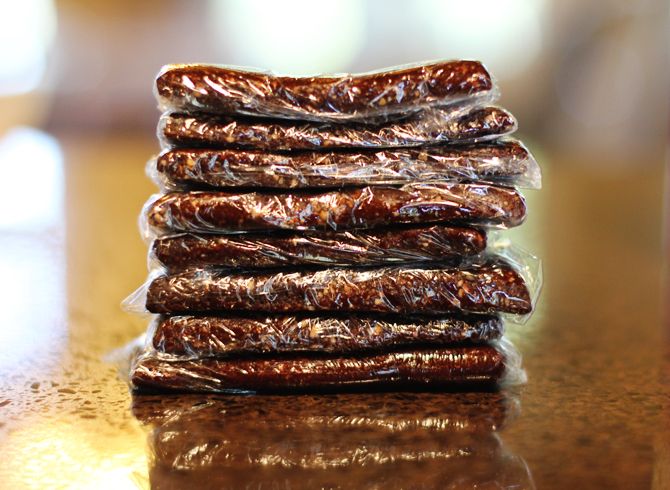 And they are pretty good for you--no fake ingredients! This recipe has 150 cal, 8g fat, 3.5g protein and 3.5g fiber. I feel like that's kind of a lot of fat, but it's the good fat from almonds. Or something. I really am the worst eater on the planet so I have no idea if those are actually good for you. I pretty much eat and then run and nurse and try to not worry about it too much.
You can vary the recipe any way you want keeping those basic proportions. I feel like those were actually a little light on the almonds, so next time I'll put in a little less fruit and a little more nut.
My other favorite recipe is Peanut Butter and Jelly--you can find the
directions here
.
Basically, you can't make these wrong. As long as you have enough fruit to act like the glue to hold it together, you can put in any type of nuts or fruits you want! Add cinnamon or vanilla... just go crazy. Also--they are delicious crumbled up into oatmeal. Yum.
Ok bye. I'm off to do something to keep my mind off the fact that I'm not going back to school right now. Another tear.