I took some pictures of Braden in the backyard for his 4 month post (which is 13 days late and still not written...) and decided to take a few of the three of us. As always, the boys were less than willing participants.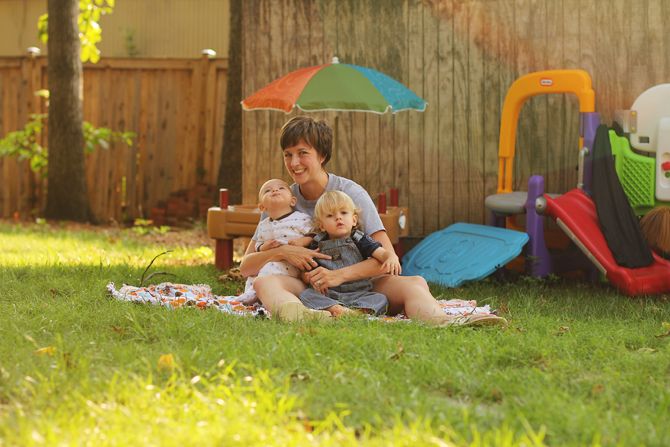 Clearly Finley was really in to picture taking. Also, Copper the hairless wonder popped in for his close up. (I think this picture is really funny.)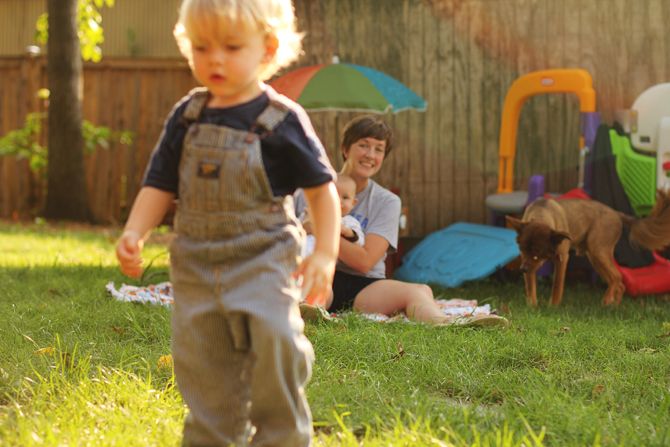 And this is when I realized I don't have the skin of a small child anymore... and that my skin care regiment of washing my face in the shower and sometimes putting on moisturizer may not be cutting it. Wrinkles are in, right?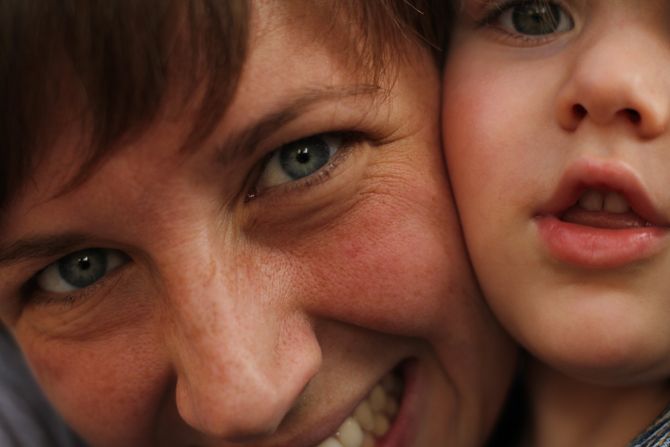 Oh well. But I guess I will be taking skin care suggestions... or something.