Can someone please make a shirt that says that?
Um, yes. There was an earthquake round our parts. My Kansas upbringing trained me well for what to do with tornados, but earthquakes? I kind of froze up.
We're used to the house shaking periodically--495 runs though our backyard and is perpetually under construction. After a few seconds of shaking, Finley freaked out and ran to me and I froze. I eventually ran to grab Braden from his crib, then froze some more. Was I supposed to go downstairs? Outside? In a doorway? Eventually I settled on sitting by the back door--mostly because my legs were shaking too much for me to stand up. I think I would have only been a little scared if it wasn't for the boys--I just didn't know how to keep them safe.
And then it was over. AND MY HOUSE LOOKED LIKE THIS! MAYHEM!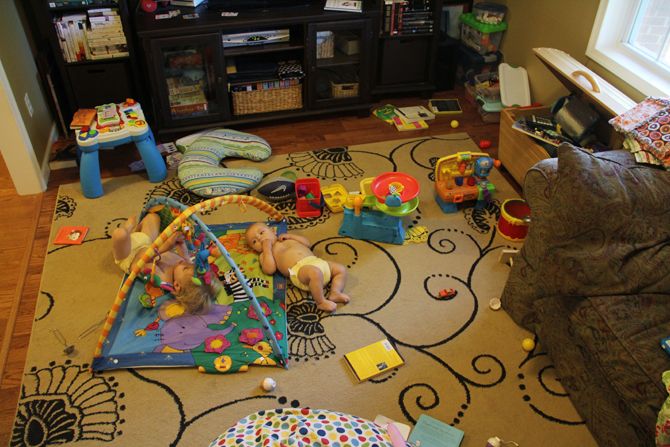 Just kidding. It always looks like that. Something glass broke (I haven't found it yet) and about 6 books fell off the shelf. That's it. Finley is still pretty convinced that the house is going to fall over, but I think we'll be fine. Actual earthquake devastation circled in white.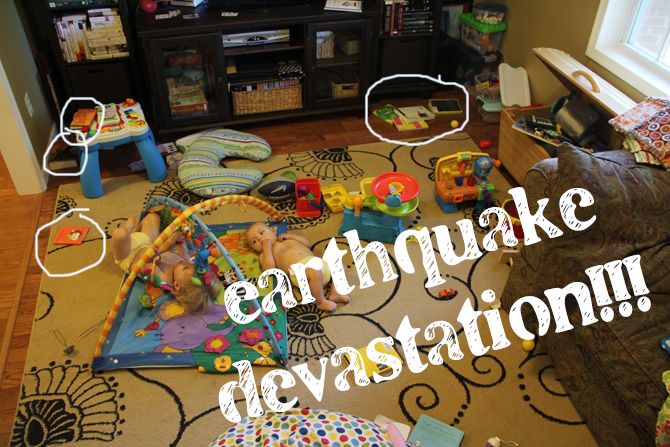 Naturally, Braden peed his pants during the earthquake so I changed him out if his wet clothes and Finley INSISTED on wearing a yellow diaper like Braden and laying with him on the floor. Who am I to deny him anything after he witnessed and survived a natural disaster?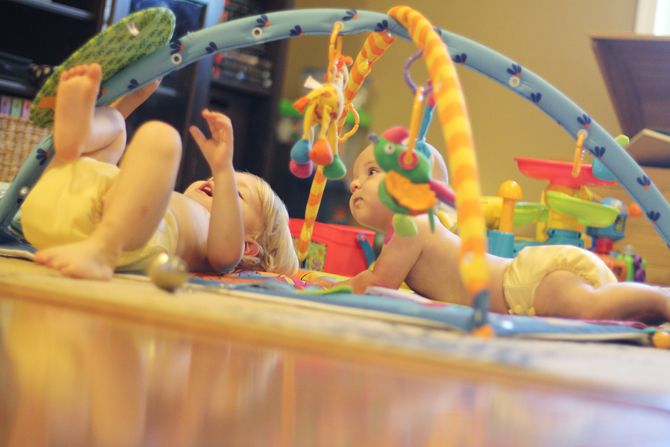 And my favorite thing about the earthquake was how people (myself included) ran to Twitter and Facebook for their updates. Information travels so fast--and people make the funniest earthquake jokes. It was crazy how fast--and in how many ways--friends and family contacted me to make sure I was ok.
Anyone else have a fun earthquake story?