I've been extra crafty as of late. One of my favorite projects has been making these bow pillows. All of the sudden I started searching for
bow pillows on Pinterest
and really wanted to make one. For Braden's nursery. Because bows are super masculine.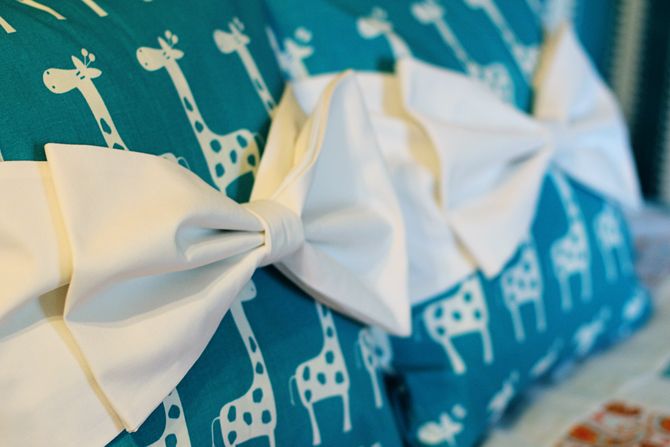 I used
this tutorial
and it was relatively easy. Not to toot my own horn, but aren't they cute?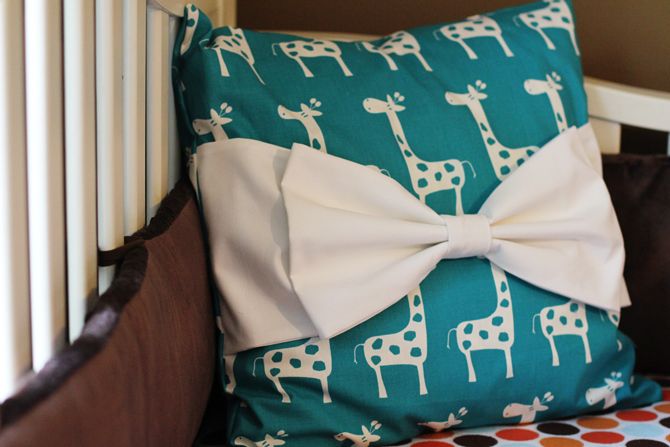 Fun right? The
giraffe fabric is from here
, although I for some reason they aren't carrying turquoise anymore.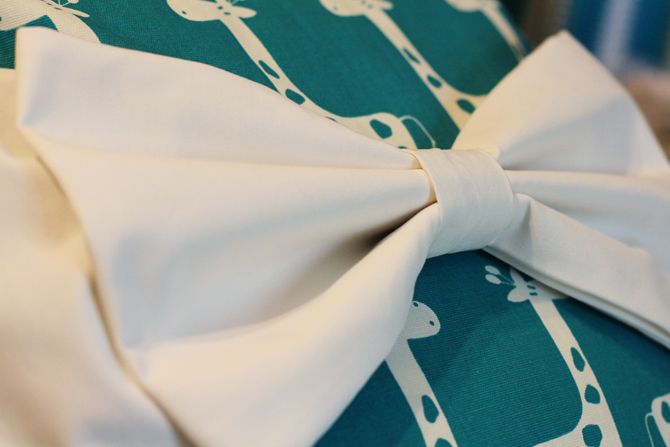 You should go make one. Or two. I'll be sharing his whole nursery eventually, but first I have to finish it... and move him into it... it's still functioning as a guest room / office / junkyard / nursery. I have some work to do in there. In the meantime, you can go back in time and see what
Finley's sock monkey nursery
looked like when it was still in pristine condition. Little boys make MESSES.