In case you want to see a smattering of Instagram photos from the week, you can go
here
.
Well, I really wanted to get a photo of all of us--and it was kind of a special picture. This first one actually looks perfect--except the timer on the camera screwed up my focus... but I think everyone is looking, and most people are smiling! The second one? Finley and Keaton were done. We listened to JT pretty much non-stop on the trip so we decided he needed to be in the picture too. He's just so cool.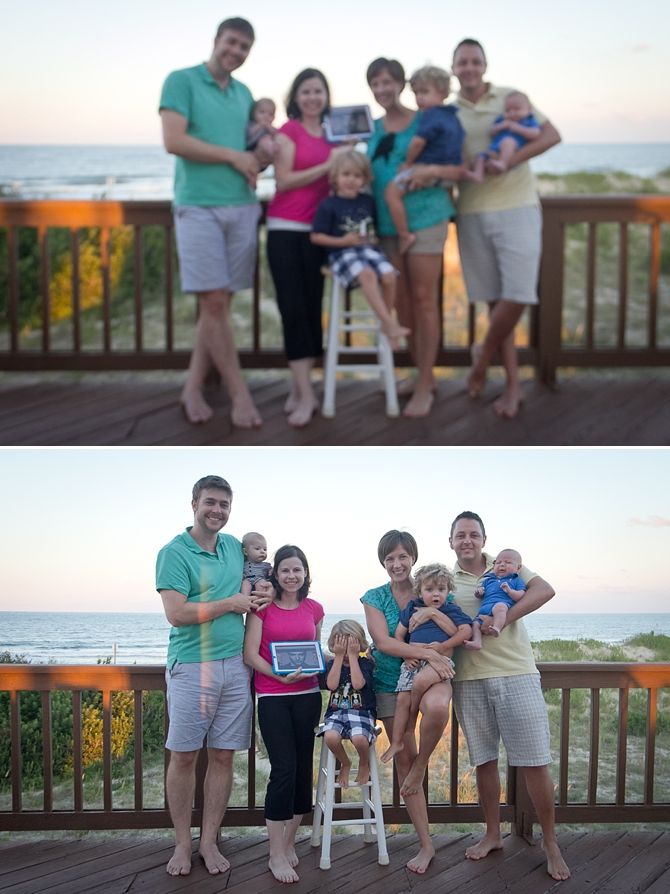 The beach house we stayed in was great--we had a few extra rooms that we were hoping we could trick other friends into using... but that didn't work out. Luckily we had an extra bed for when Finley puked up his pizza and needed a clean place to sleep while we washed his sheets. Also luckily, we brought eight million duplos. And a Mickey hat.
Somewhat decent family picture!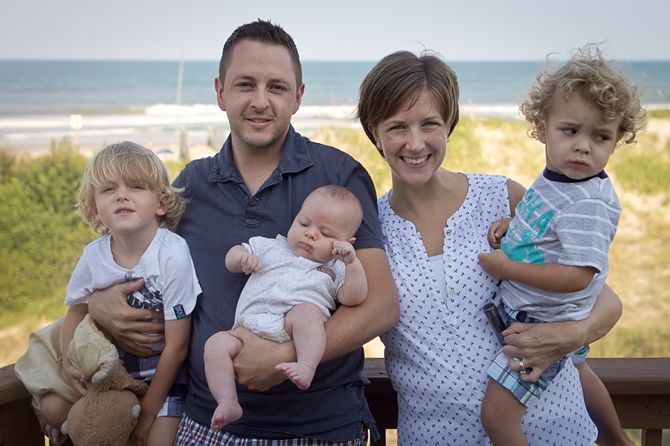 Don't forget Mama Monkey.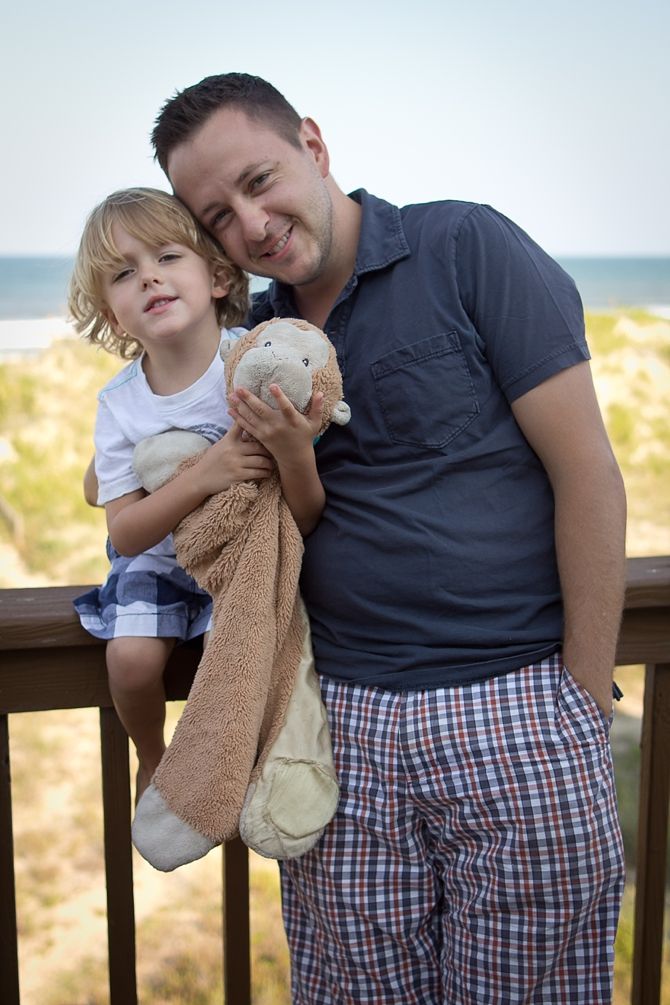 We got a babysitter one night so we could have a nice dinner. It was delicious and so fun to be able to eat without feeding other people at the same time. We took a few pictures after dinner (in the dark) and it was... weird.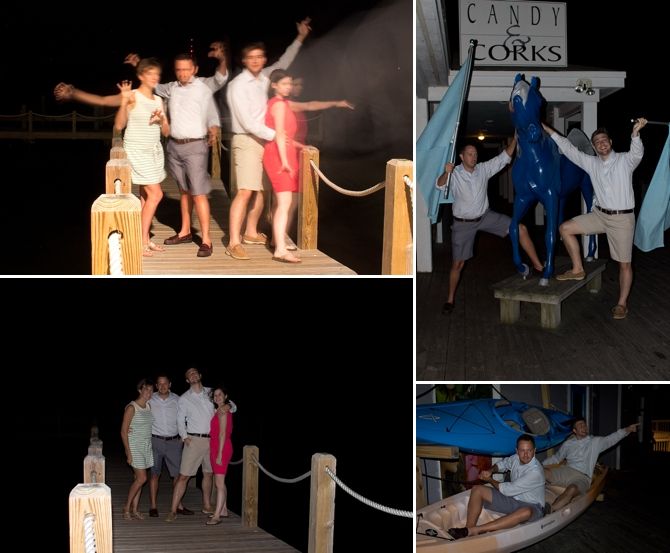 Basically, we spent the whole week at the beach and only left the house a few times--mini golf was one of those times. Braden hated it. Finley liked it for nine holes. Sol took it really seriously. The end.