I was feeling particularly festive this St. Patrick's Day, and pulled out the decorations from a few years ago to have a little celebration with some friends.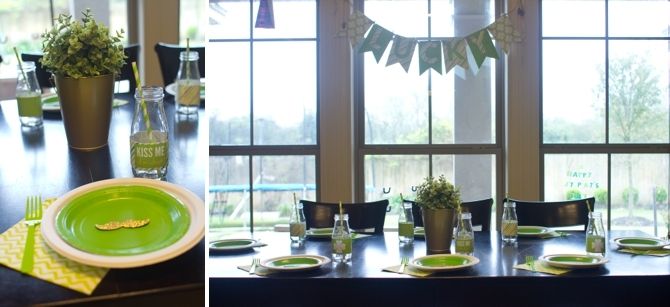 Keaton and his tiny leprechaun hat may have stolen the show.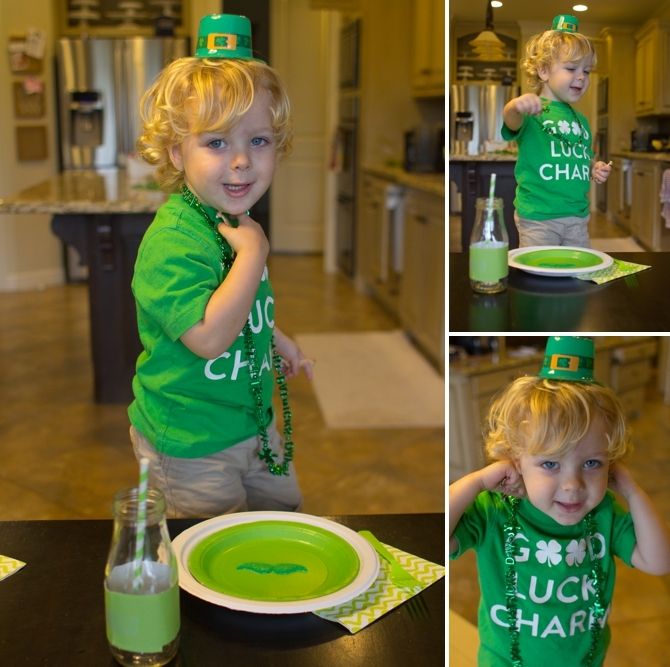 I bought little green mustaches for them to wear and no one did it correctly. Not that hard guys!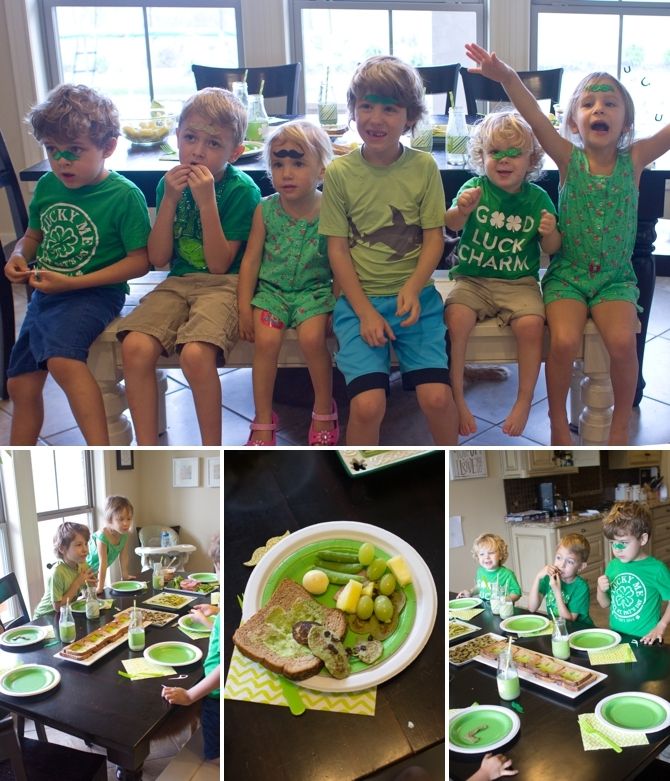 We basically just put spinach in everything--spinach pancakes, blended up with some eggs for eggs in the whole... blended up with milk and honey for a tasty green beverage... probably the most veggies my kids have ever had in one setting. Maybe we should celebrate green holidays more often!
Merritt, in true fourth child form, fell asleep on the hard wood floor in her green and gold duds while I was cleaning up. She is a gem.