Out of fear of what would happen if we ever lost Finley's favorite stuffed monkey (thanks Vicki!), we sprung for a replacement. My plan was to keep one hidden so he only ever knew there was one--that plan ended when he saw me opening the Amazon box. I'm sneaky.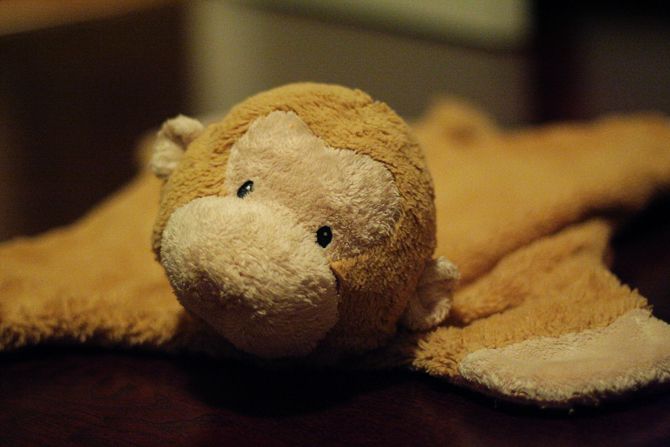 He was so excited--he carried them both around, danced with them and kissed them.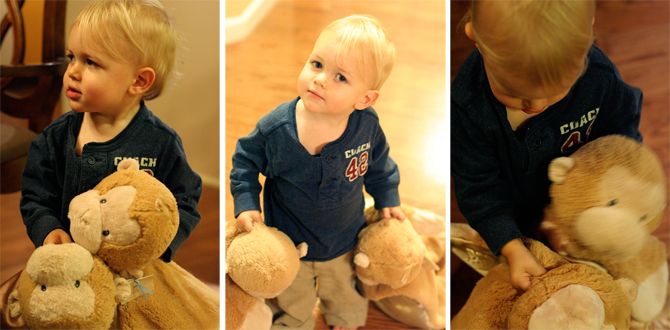 Can you tell which one is new?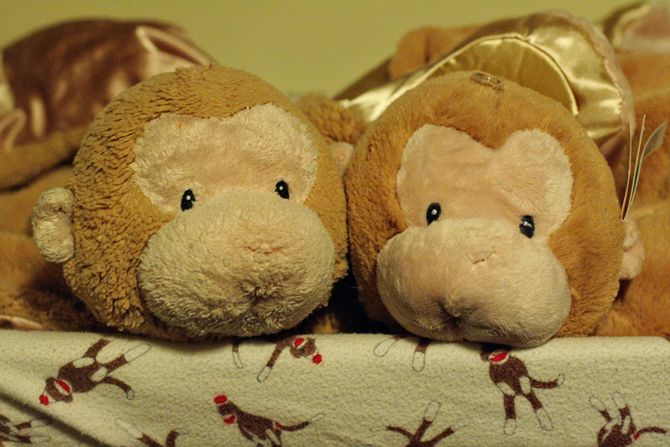 We took this video of his antics.


And then I realized it bore striking resemblence to this video: