Finley has been sufficiently spoiled--I'm not sure how we are going to get all his toys home.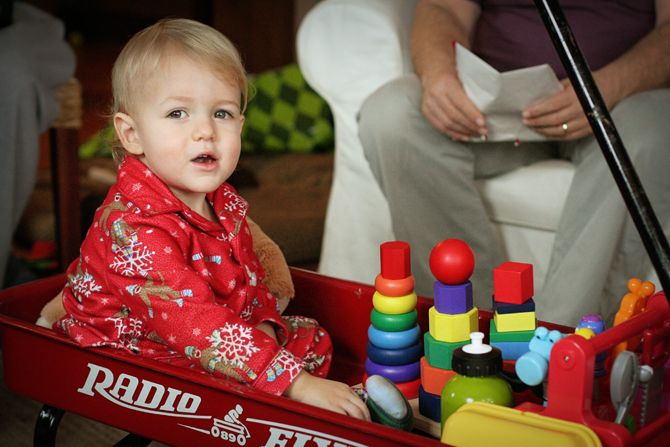 Do you love the sock monkey Christmas pajamas as much as I do?
And Copper--amidst his terrible distress and anxiety about life in general--joined in the Christmas spirit by wearing festive bells. I think it's because he misses Belle.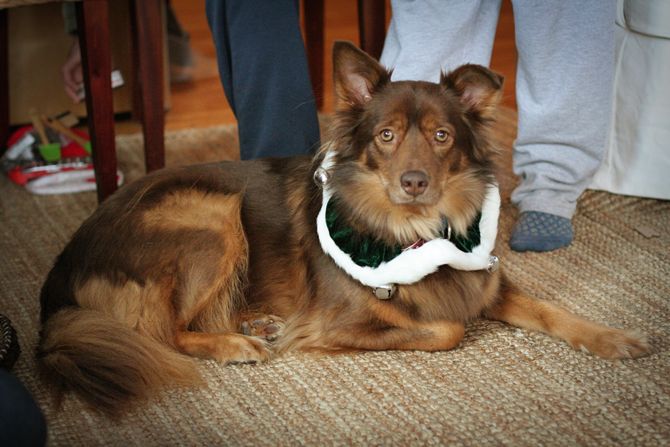 Can't you see how much he loves them?