One of Finley's newest loves is airplanes, which he calles "fwee-fwees." I'm not sure what part of "airplane" sounds like "fwee-fwee" but there you have it. His robot shirt got a little wet today, so he demanded that I let him wear his airplane shirt, even though it was dirty. So we went outside with the shirt to take some pictures.
He liked to show me the airplane on his shirt (with some drool.)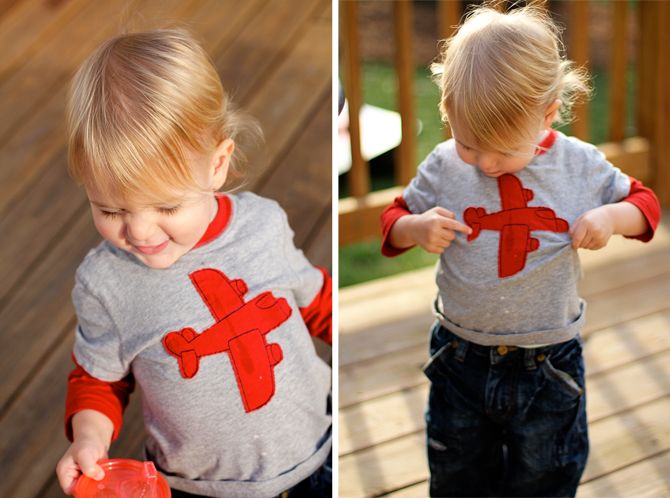 He liked to look for airplanes in the sky.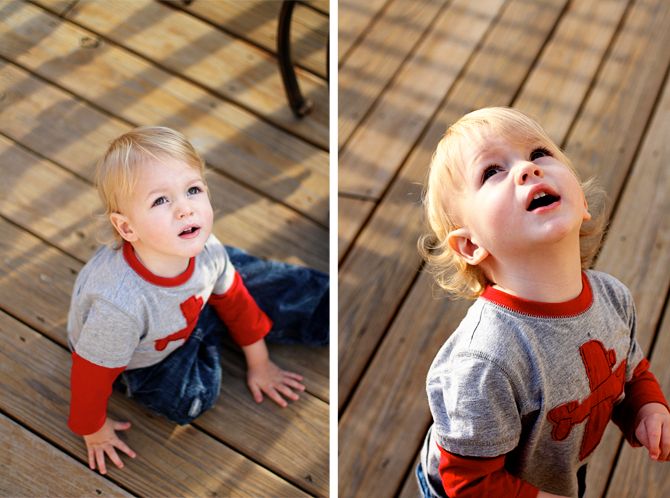 And he liked to be generally adorable.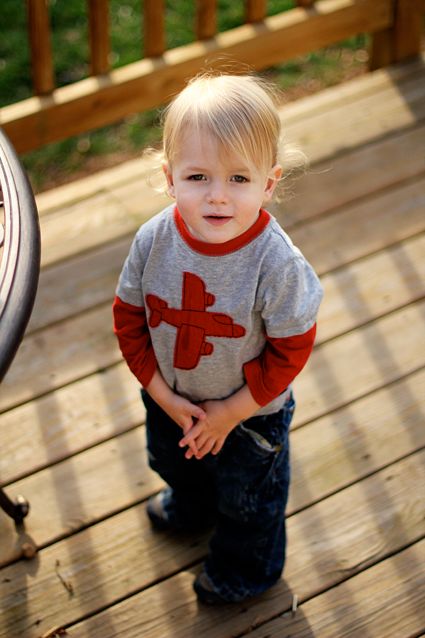 And here is the interview portion of our show... shot with my new Canon 60D! Love.