Um... yeah so this is a different day where Braden wore the same whale outfit. (Our beach house had laundry, promise.) But it's so cute. WHALES. And a baby sized chair. Too stinking cute.
A beach vacation the last week of September is a gamble--but the weather was about perfect. Warm enough that you could lay outside and get in the pool, but not so hot that you got all sweaty. Perfect.
This is Braden's best LL Cool B face.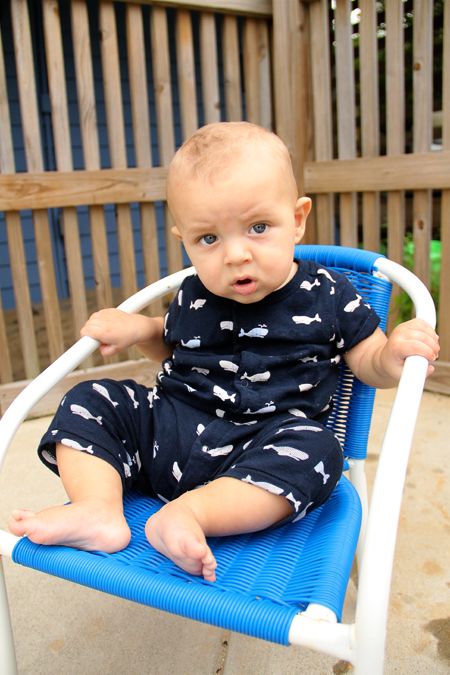 He's like: "Seriously mom? I think we're done here."