Do you love these serious kids? I do. No smiling allowed. We were lucky to get to spend a day with little Gwen (who'll you'll remember from last October--I took
her pictures
when she was a few hours old and only 4 pounds big!). Her family was passing through DC on their way to Serbia and we loved hanging out for a bit. It's never enough time, but it was so lovely to get to chat with her mama Vicki and see how big Gwen is getting!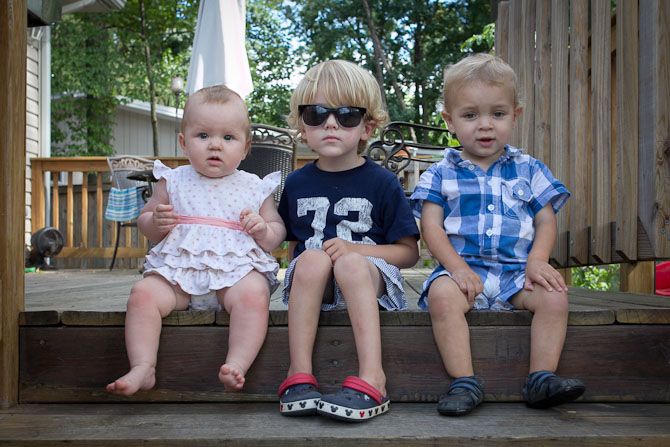 We're hoping we can talk Vicki into a Wizard of Oz first birthday party--how cute would that be? So fun for a little girl. Yellow brick road, emerald city, blue gingham, ruby slippers, Toto in a basket... it would be too sweet.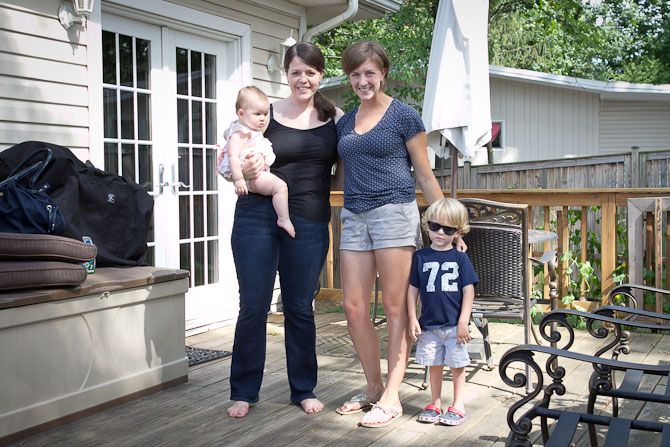 And Finley totally photobombed this picture with his serious face. He wasn't actually invited but for some reason insisted on standing beside me. In his sunglasses. Miss you already Vicki!