We spent our third day of Disney back at the Magic Kingdom. Because it's magical. I took many more pictures this day--it was overcast and made for better pictures. It also was my WORST hair day. I decided not to wash it before we went to the parks because I was sure it would rain, and then it didn't and I looked a little gross. BUT, it KIND OF went in a ponytail, which means I officially grew it out, which means I chopped off it off a few days ago.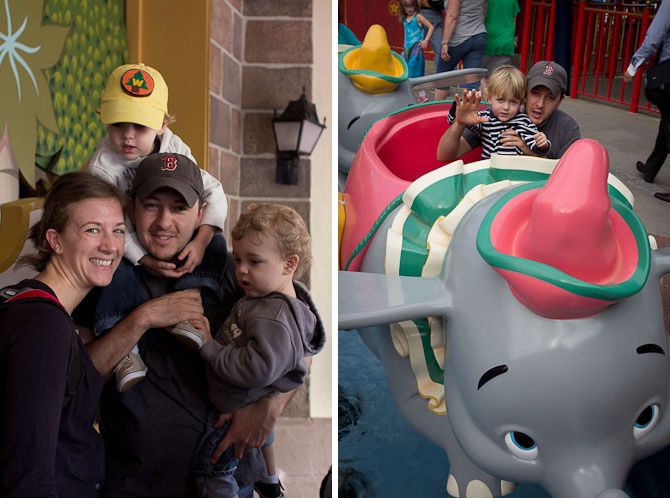 Us waiting in line to ride Peter Pan--Finley's new favorite obsession. We also rode the new Dumbo ride a few times, the best part being the play area you can let your kids run amok in while you wait. Genius, Disney.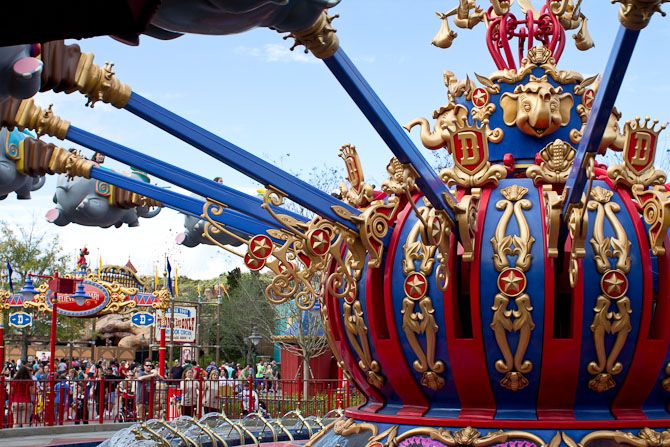 While Finley is now obsessed with Peter Pan, Braden is now obsessed with Mickey Mouse. He liked Mickey before, but now he LOOOOOOVES him. Or more accurately, I think he loves Minnie. He now requests to watch Mickey Mouse and fusses if anything else is on TV. And he carries around our dancing Mickey and kisses him and gives him high fives. It's so cute.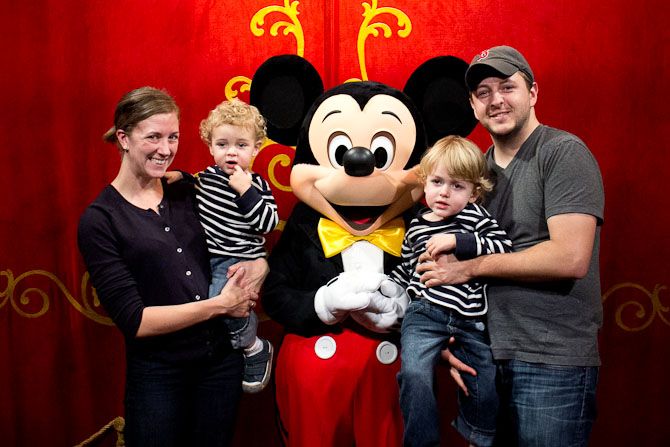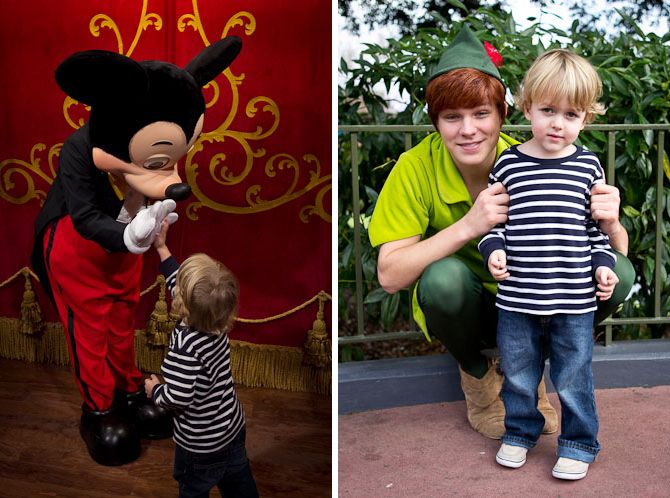 There was a band.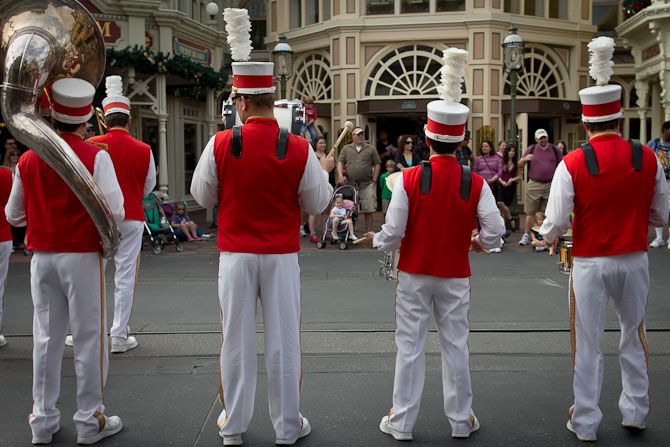 This trip helped Finley A LOT with his facial awareness (I think I just made that up.) In addition to learning about funny faces, he also kind of smiled and looked at the camera several times. Not completely, but we are getting close.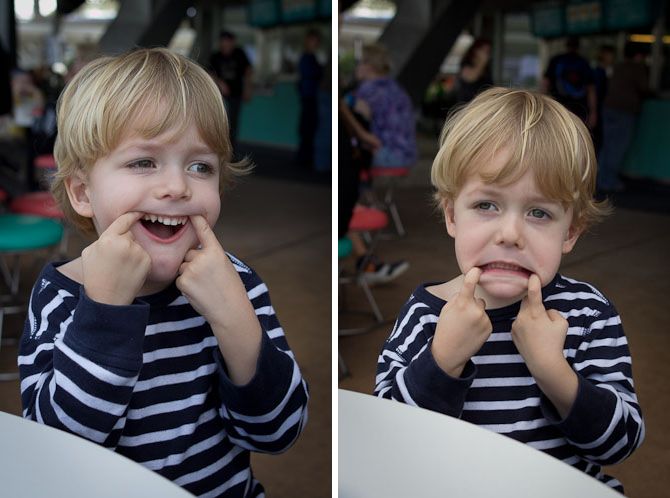 The People Mover around the top of Tomorrowland was a big hit because it literally was a train. So Sol and I both had to take pictures with the train lover himself.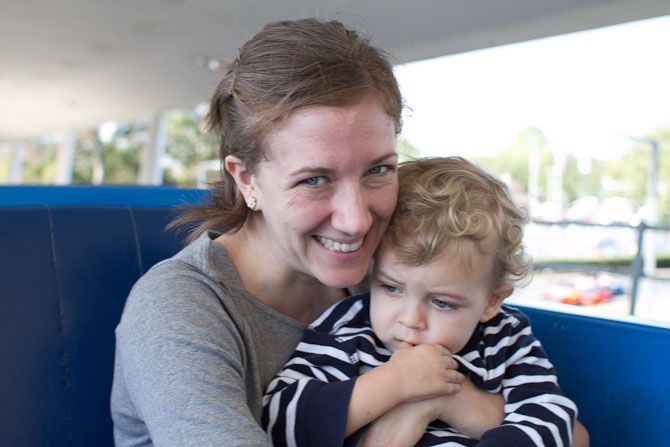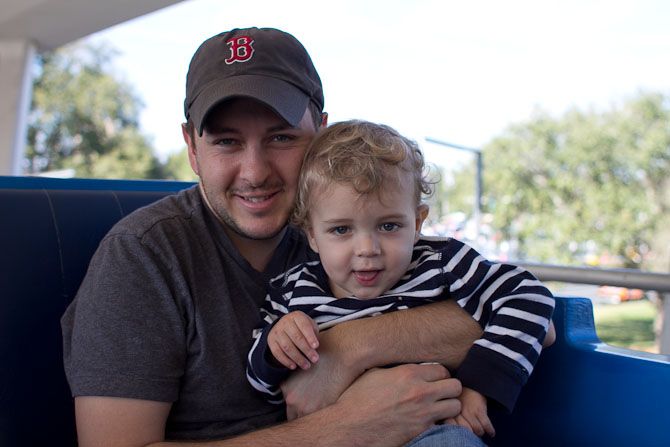 One of everyone's favorties is Mickey's Philharmagic! We had prepped Finley by making him watch classic Disney movies (many of which he deemed too scary). Both boys willingly wore their 3D glasses and watched excitedly. The part I do not like is when Flounder from the Little Mermaid comes on the screen and all the little kids yell "NEMO!!!" Kids these days.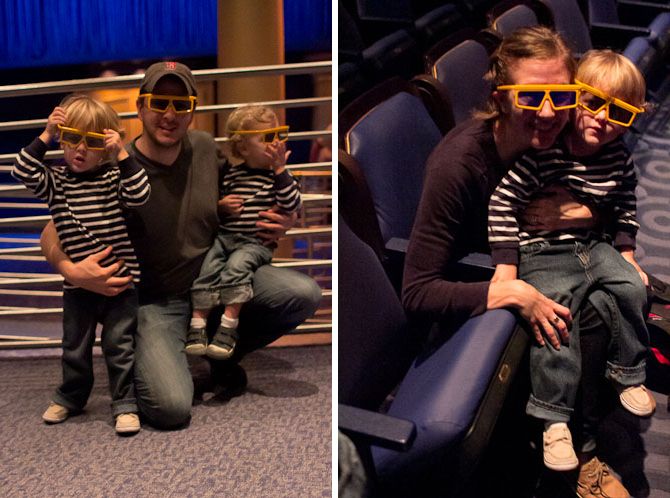 We tried and tried to get a great picture with the castle. I love this one of the boys.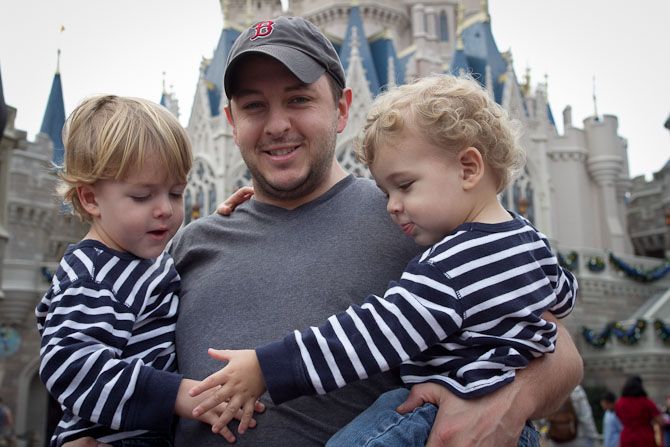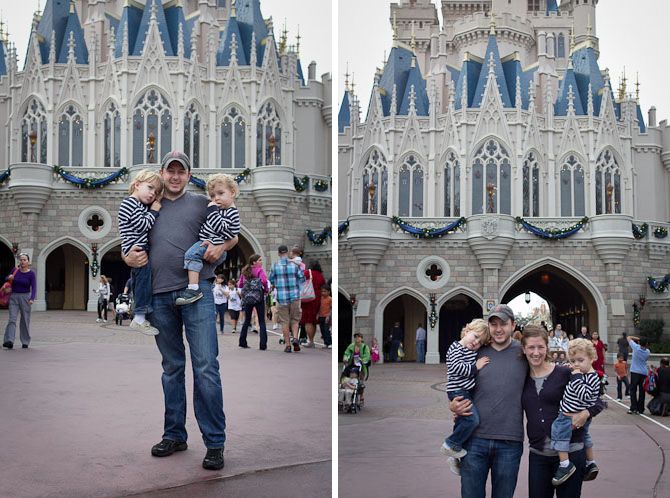 I have three or four pictures of us in front of the castle where the castle is in focus and we are out of focus. No matter how I set up my camera before I handed it off, somehow we still ended up out of focus. I switched it to Manual and shot at like f/11, but no dice.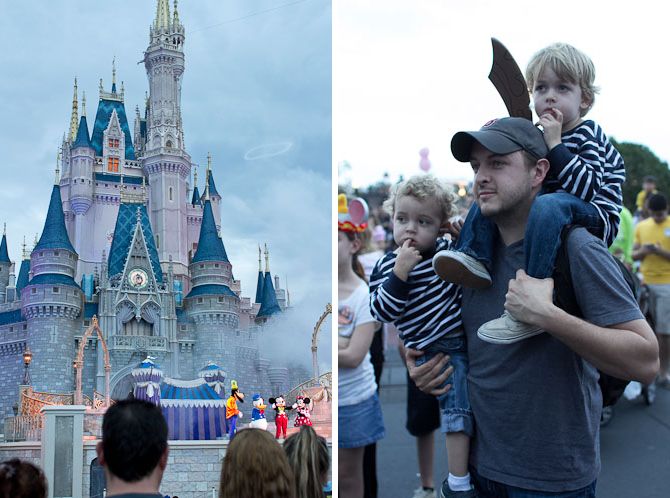 The boys loved watching the Dreams Come True show in front of the castle--Finley still walks around the house singing parts of it!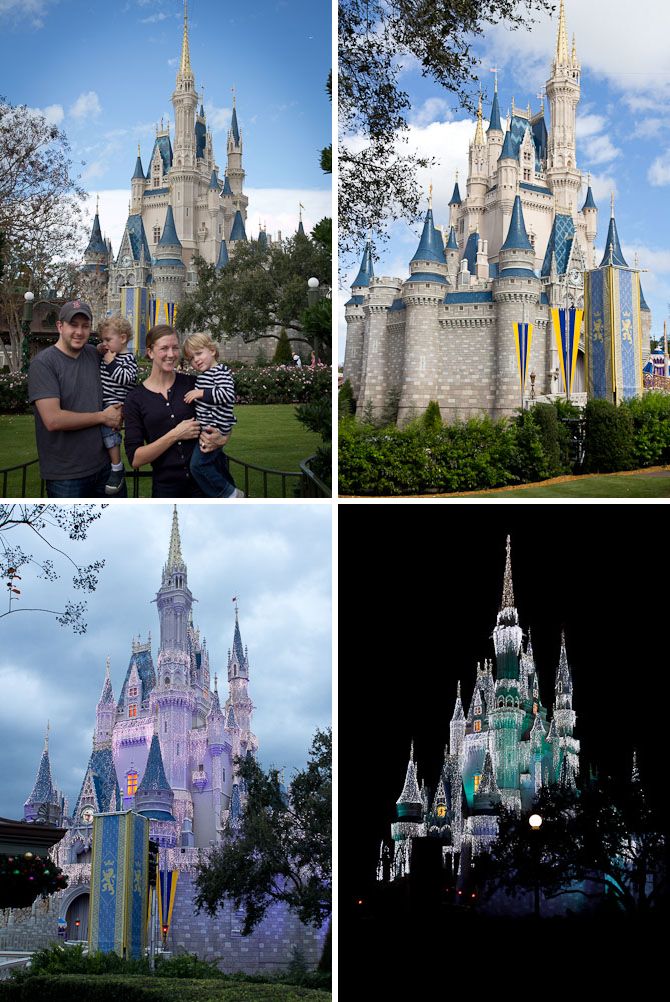 And the castle. We told Finley it was Mickey's castle instead of Cinderella's and he was SO SAD we couldn't go up to the top. I love the castle--one of my favorite stories is from when my sister worked at Disney--they are always supposed to direct peoples attention to the Castle. If someone gets their heel caught in the trolley track and is about to be run over you are always supposed to have them look at the castle so they don't forget the magic. It's MAGIC.