It's taken me long enough to blog all five days, that I'm totally ready to go back. What a fun place, for reals. And two things. One, Braden's hair loved the humidity. It looks so weird back in cold, dry VA. Sad sad. And two, Finley almost smiled.
Our last day was the day we took the pictures with the third set of mouse ears, but we also met some cool characters.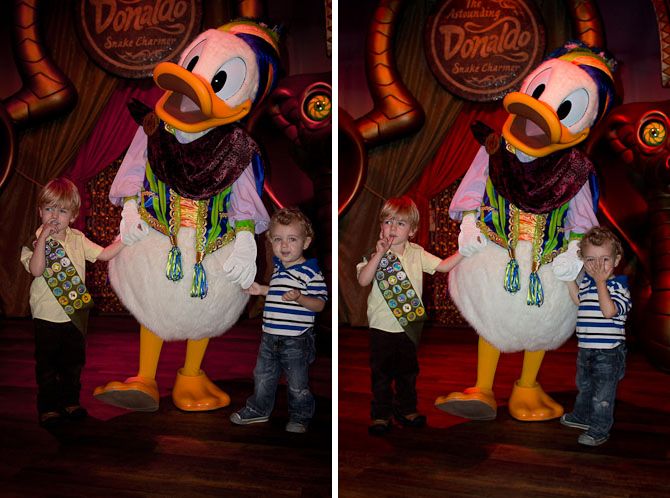 I was really proud of the boys--but mostly Braden--for being so brave around the characters! Braden clings to me and cries whenever I leave him, so to see him willingly walk over to a giant duck and hold his hand just made me so proud. Yes, him holding a giant duck hand made me proud, so what?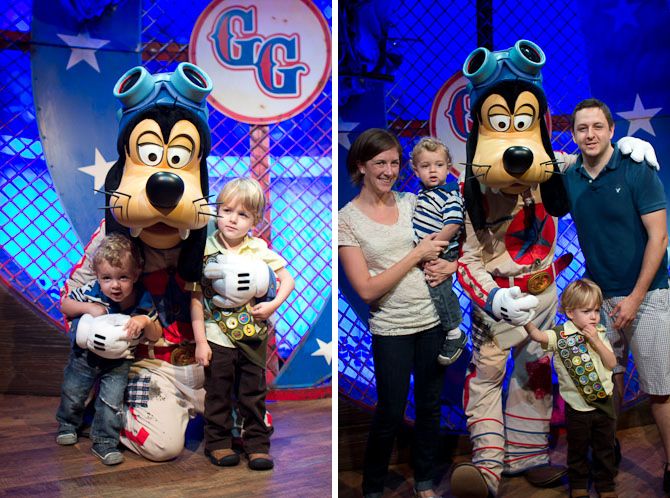 For a month or so, I pretty much had Finley convinced that he needed a rocket ship birthday party, so I forced him to take a picture on this rocket. He SMILEEEEEDDDish!
And now for some videos that only direct family members (and maybe not even them) will love. They are long, and shot by Sol who doesn't necessarily know how to focus my camera. Or know when the video is getting boring. First up, these guys watching the show at the Castle.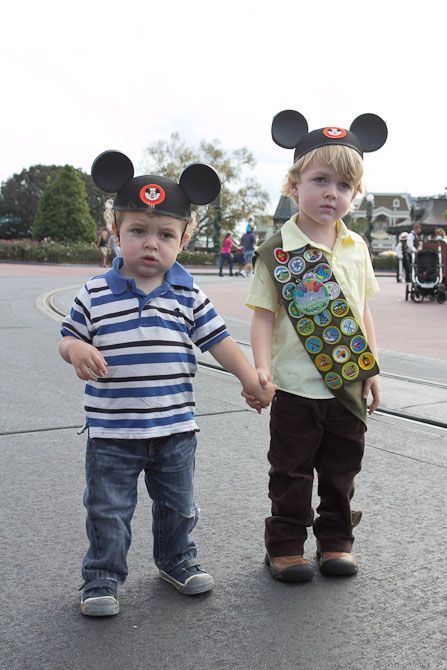 Do you see how thrilled they look? Believe it or not, they really liked the show and this is how they do WILDLY ENTHUSIASTIC. They both are funny in their own way in the video--Braden is completely stoic and then will yell MOUSE!!!! And Finley shows off some of his killer dance moves and his less than awesome skills at putting his mouse ears on.
And on our third day we met this Peter Pan: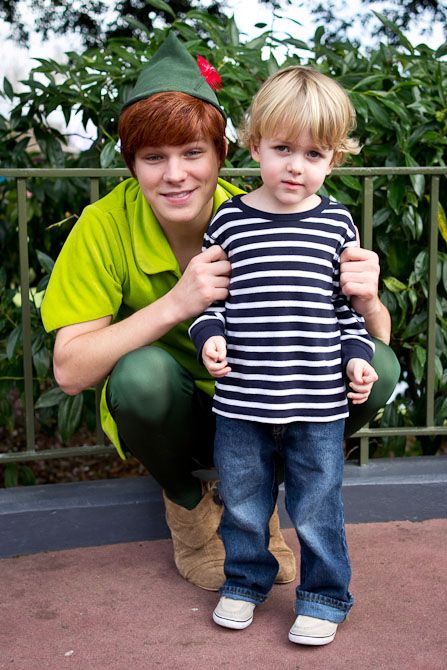 Who was adorable, charming and is the reason we are no longer having a rocket ship birthday party. We'll be having a Peter Pan party, apparently. Seems fitting, since I really don't want Finley to grow up just yet. Anyways, on the fifth day, we went back to meet Peter again, and met this slightly less cool Peter. His interaction with Finley was not near as adorable--but my favorite part is that Finley has no idea how to react to him. It's so cute.
So in the end, we love Disney. I can't remember if I said this already, but it was so fun to watch the boys learn things and learn about how they react to things. Braden came back with an expanded vocabulary--he know can say OH TOODLES, Buzz, Woody, Minnie Mouse, Goofy and can only yell MICKEY MOOOOOOOUSE all the time. All the time, folks.