Yes, I'm still pregnant. For awhile I'd sometimes forget because I'm so busy with trying to figure out the move to PA and take care of the boys... but it's getting harder to overlook. The little man is more and more active and kicks and jabs me more often and the belly is beginning to limit what I can do. I gave up running about a month ago and have made it to the gym just about everyday to swim for an hour while living at my parents' house. I've really really enjoyed swimming and hope it's giving my Achilles some time off to heal.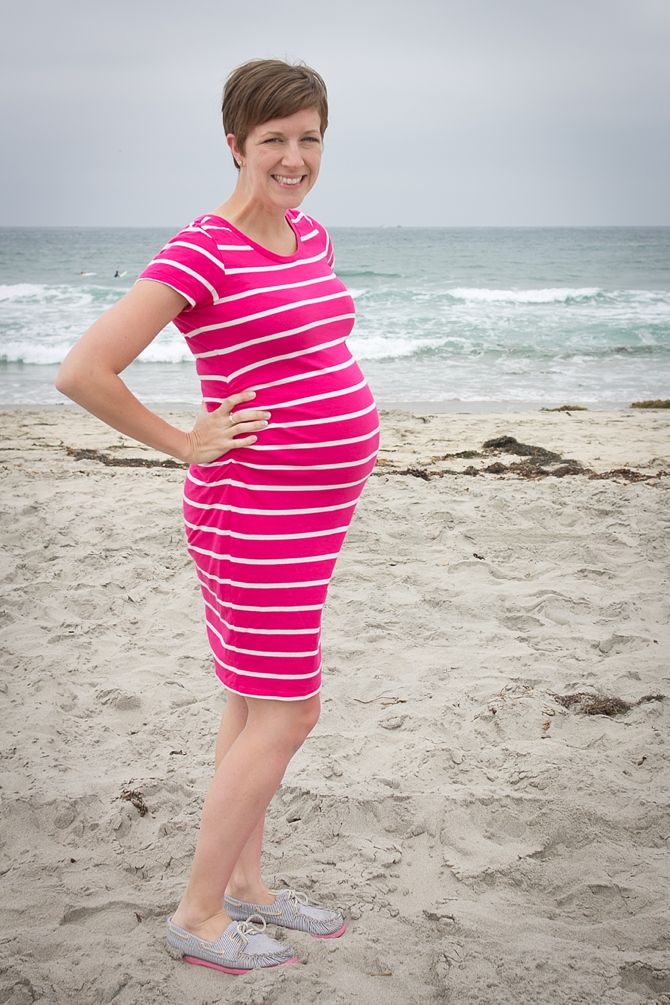 Courtney took some pictures of the ole belly while we were at the beach. I know I've done a sub-par job of recording this bump so I was lucky to have friends willing to take silly pictures of me on the beach while we were in San Diego.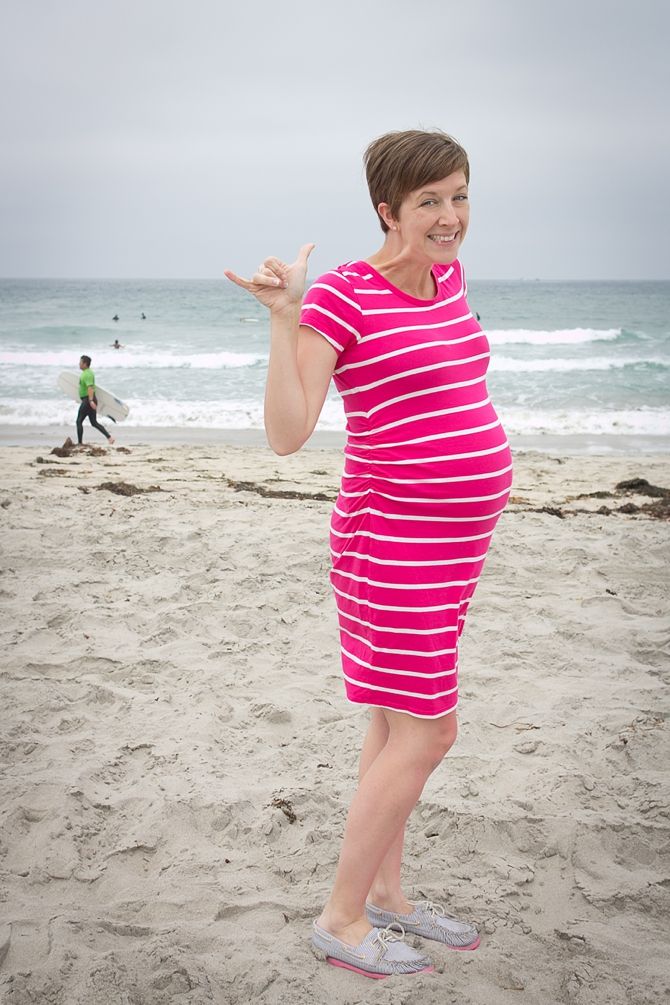 I'm continuing to live with my parents until May 14th--when we fly back to close on our house! I'm excited to start getting settled in our house--there's lots of furniture to be purchased and boxes to be unpacked and stuff to be hung up. And at almost seven months pregnant... I'm going to be anxious to get it all taken care of as quickly as we can. I randomly found an OB practice off the old internet, so I'm also anxious to meet them and figure out what the end game for this baby will be. I've gotten to hold a few newborns lately and it makes me so excited to have one of my own to snuggle all the time. I'm excited to meet this fellow. Hopefully we can pick out a name before he shows up...