We finally got to meet Finley's newest little buddy--Edmund Woods.
Carrie and Cory
seem to have the parenting thing down pretty well and Edmund already has a million times more hair than Finley.
Finley was pretty good with Edmund... we're still working on not poking eyeballs. The boys got dressed in their matching outfits and seeing little little Edmund was a crazy reminder of how fast they grow. It is incredible. I don't even have words to describe what an honor it is to watch little babies grow up.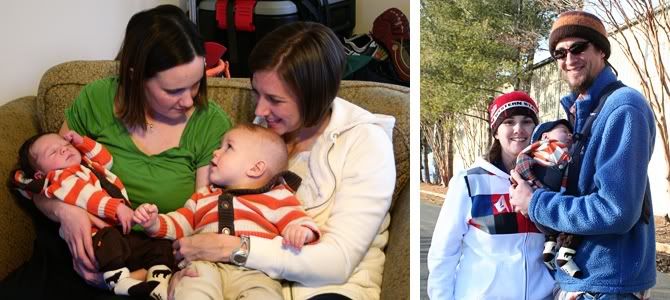 Carrie and I made up some slang names for our kids: Edmund is Ed$$ and Finley is /\ley. We tried to come up with one for Harper, but it was dumb. Sorry,
Hill
.
We strolled around the campus Cory teaches at and took some cute pictures of Finley on Sol's shoulders. Oh I love that boy.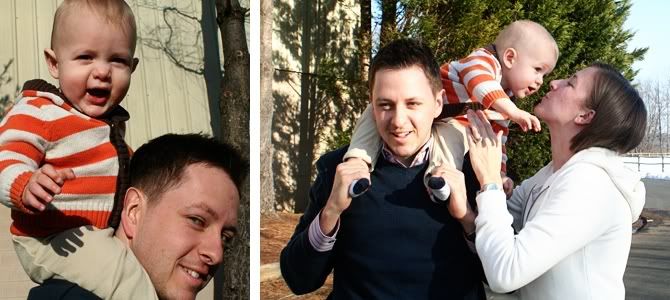 I love it when my friends have babies for me to hold. It delays my need to replace this one with a newer model.