Is it too early to send out the engagement announcement?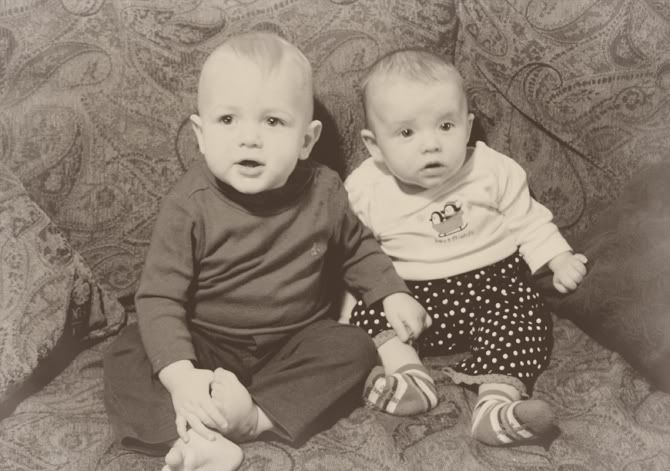 I kid. I'm trying not to be "that mom" her marries her kid off to other babies at a young age... but they already have the
same last name
. It's hard to resist.
Finley is lucky to already have so many
eyeballs to poke
great baby friends. He gets to play with Calvin everyday, and occasionally his first-cousin-once-removed, (I think???)
Alexandra
and the other babies in our bible study. And there is an ever-increasing of babies being produced by our Boston small group... and the number of kids my high school friends will eventually produce is astronomical, I'm sure.
I LOVE being in the phase of life where there are always new babies to celebrate!