Due to an untimely IT band injury, I've had to abandon running and find other ways to keep myself from gaining a million pounds. Jillian Michaels has been there for me, like she has been for so many others. I've been shredding with Vic a couple times a week. And just like Jillian says, if you want a 20 minute workout that gets results you can't phone it in. Or something. She says lots of weird things.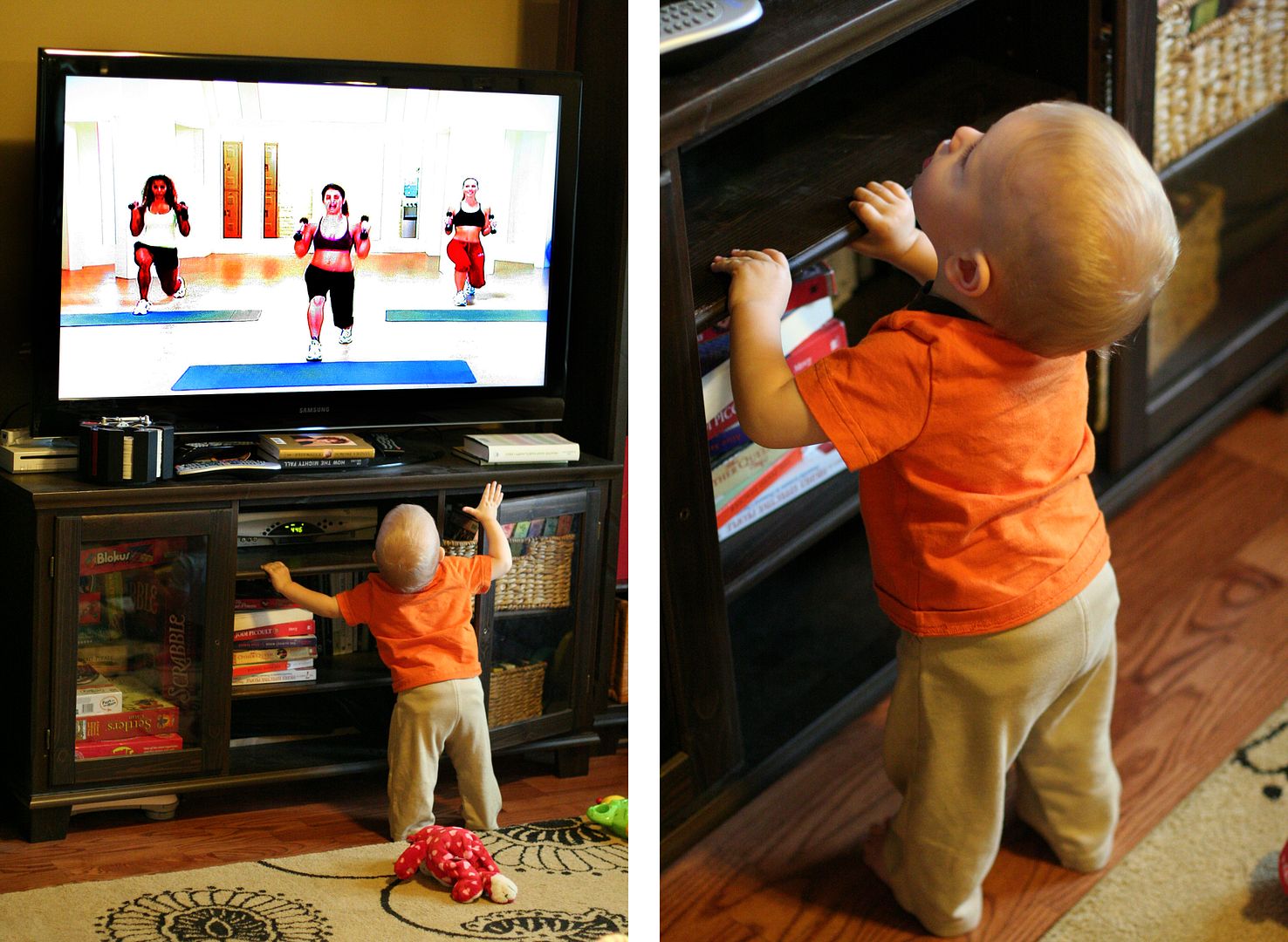 Finley loves Jillian too. He knows exactly what button to press to get the DVD player to turn on, and likes to stand and watch Jillian be bossy. He also gets a kick out of watching Vic and I jump and lift and squat and crunch to Jillian too.
My goal is to shred nine times a week. I think an important part of goal setting is to set goals that are ridiculous and unattainable--that way you stay humble when you fail.
Also, I got these super cool shoes and have been using them to job in the pool. I feel like a major loser when aquajog, but I am dealing with it.