It's happened a couple times. I'll be sitting in a different room, and I'll realize its quiet. Too quiet. I'll run to wherever Finley is, and the last few times, this what I'll walk into.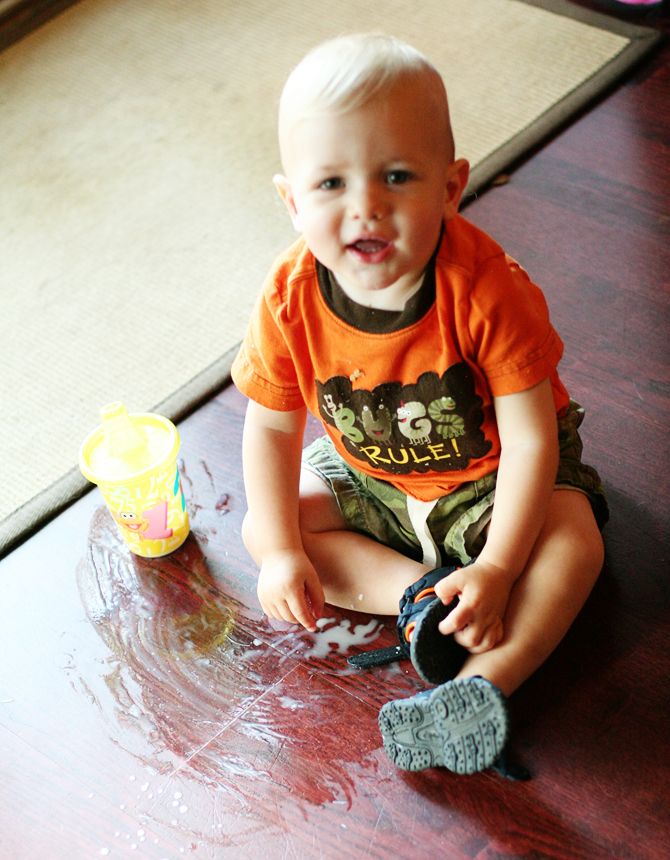 Finley discovered several things. He can turn his milk upside down and shake it out. And then he can fingerpaint all over our floor with the milk. And then he gets real mad when I make him stop.
This week's topic at I Heart Faces is "Play." I love watching Finn learn to play--even if it makes a mess. It's darling that a sippy cup can be an entertaining toy.
I guess I need to buy some fingerpaint--any suggestions?