Thank goodness I have a mischievous baby. Finley was getting into stuff on our bookshelves today--while he napped I picked up the mess he made. And look what he found!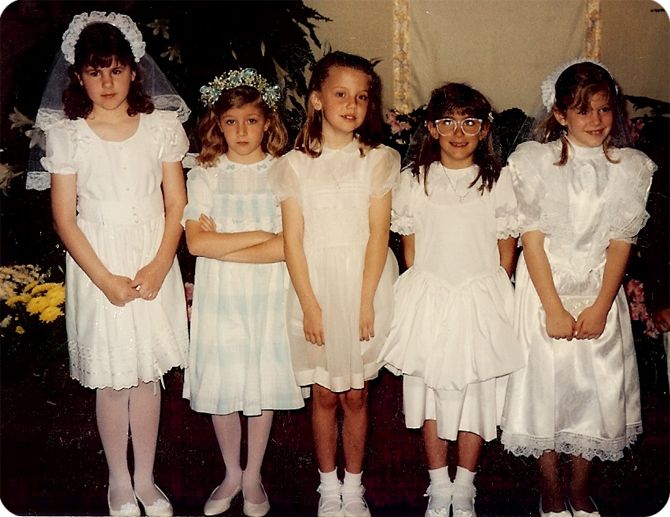 The prodigal picture returns! You might recall the search for this picture from
my mom's post
; I'm so happy it has been found. Or embarrassed. But mostly happy.
As you can tell I used to be a snobby child. I clearly was NOT happy that my communion dress was not a mini-wedding dress like my little friends. (I did love those flowers in my hair. Thank you mama.) This picture is a constant reminder for me to stop thinking my life sucks--it's been all uphill since the blue dress debacle.
And I did get to wear a white dress eventually. Thanks for marrying me, Sol, even though I tend be snobby and whiny.